Here's one of the vehicles that K-ROCK and The Ocean, two Charlottetown radio stations, have choosen to use to promote themselves: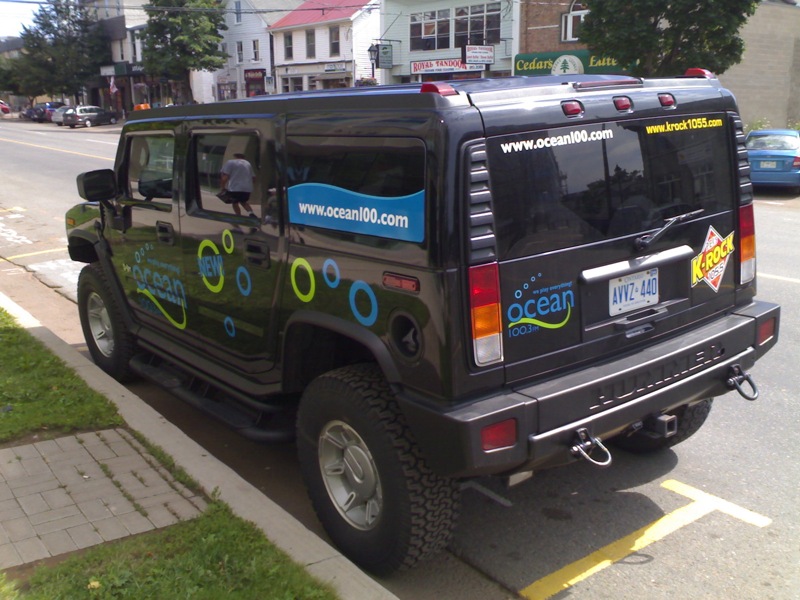 For the uninitiated, it's a Hummer H2, a truck made by General Motors that, according to dealers, gets 8 to 10 mpg.
I know that rock and roll is supposed to be about being all crazy and rebellious, but does it really take a huge gas-guzzling truck to telegraph that attitude? For the same price — probably less — you could pimp out a Toyota Prius and get 5x better mileage.
Your license application to the CRTC talked about NewCap's policy of providing "intensely local service to the communities it serves." How about showing some community leadership and getting a promotional vehicle that equates "cool" and "rebellious" with something more progressive and useful than a 6,400-pound monster truck.