So, like I said, we're moving office over the next few weeks, and we're starting with what amounts to an empty 26' by 11' white box that looks like this right now: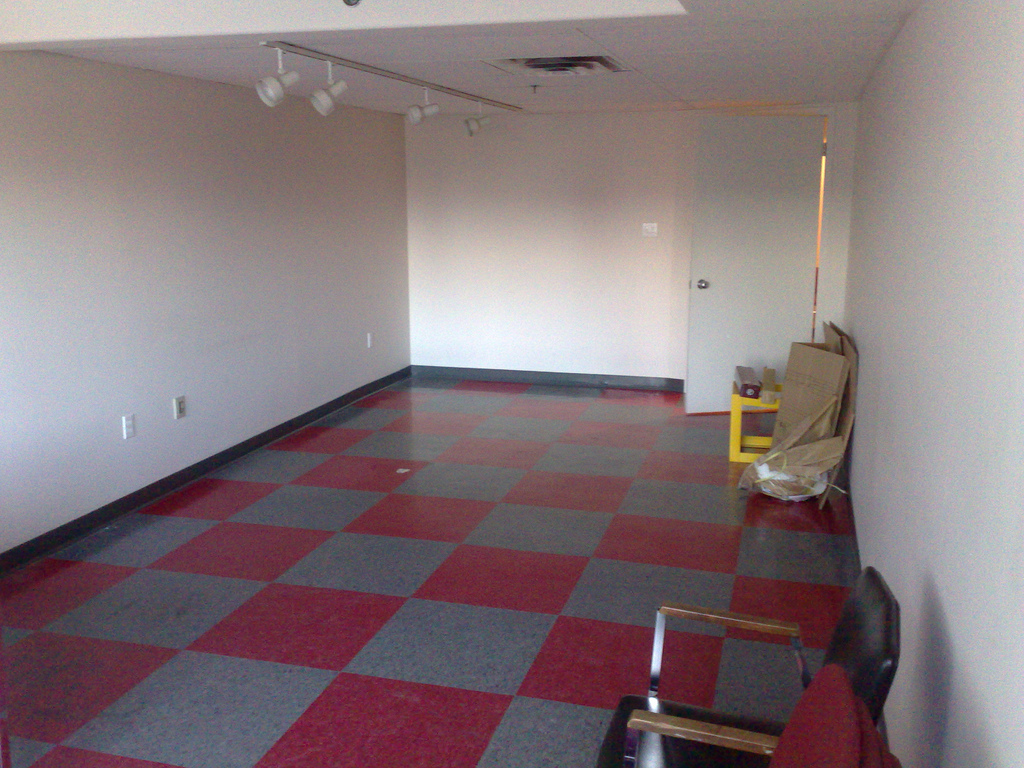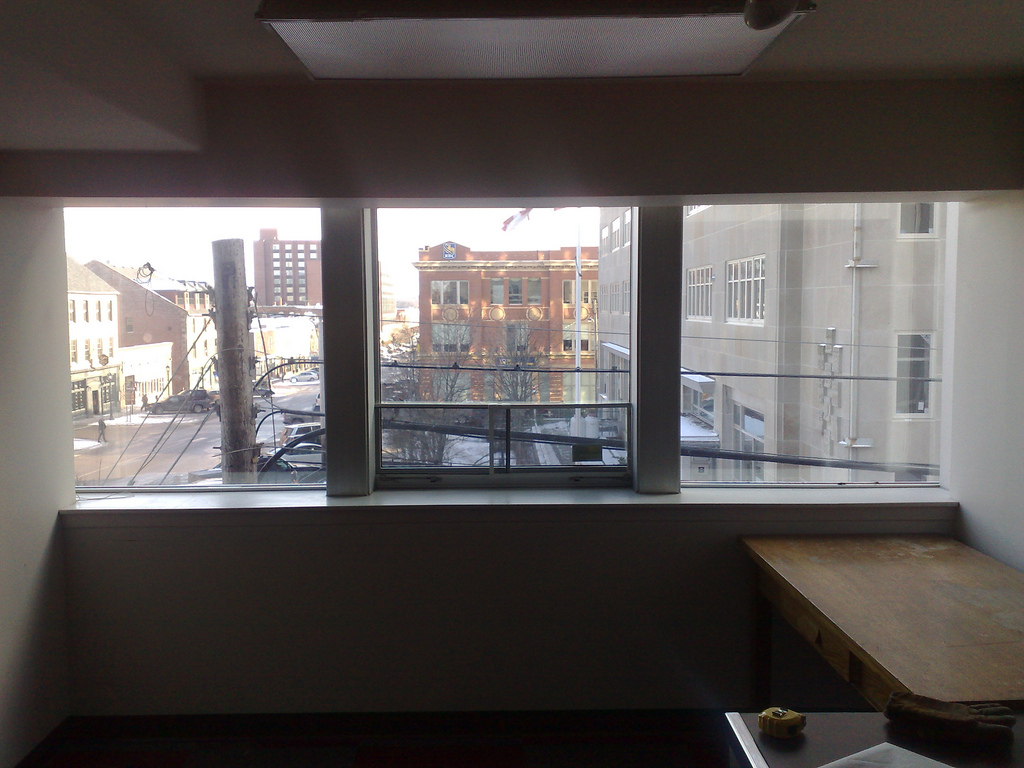 We've got to figure out both how to best arrange our various bits of furniture and infrastructure into the space, and how to creating a pleasant working atmosphere.  We're not going to paint, or add walls, or change the floor, so it all comes down to positioning. And anything we might want to hang on the walls or from the ceiling. Here's the layout of the room, to scale, with the various pieces of furniture we need to fit: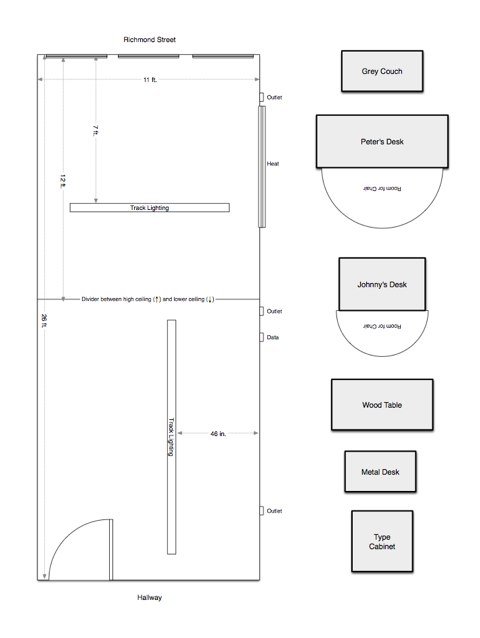 There's really only one practical constraints imposed by the space: there are only electric outlets on the right-hand side, so our desks, and anything else that needs power, has to be on this side.
I've prepared the plan above in various formats — OmniGraffle, EPS, PDF — should you wish to have a go at arranging the objects on the right side inside the room on the left side; feel free to point to your mashups from the comments.