We're off to the bus station in a few minutes. I'm a little groggy as I decided to catch the 10:30 p.m. showing of I've Loved You So Long at the Reykjavik International Film Festival (very good movie and redemption for Kristin Scott Thomas).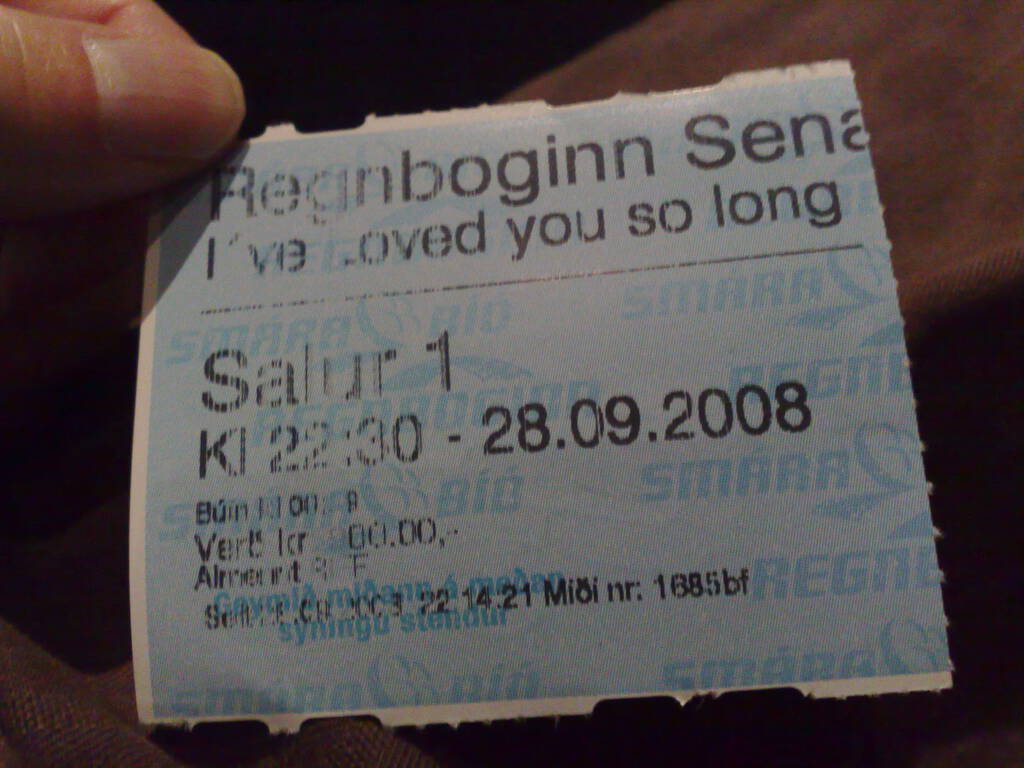 This morning we went for one last coffee, at the organic, fair trade, worker cooperative Kaffi Hljómalind: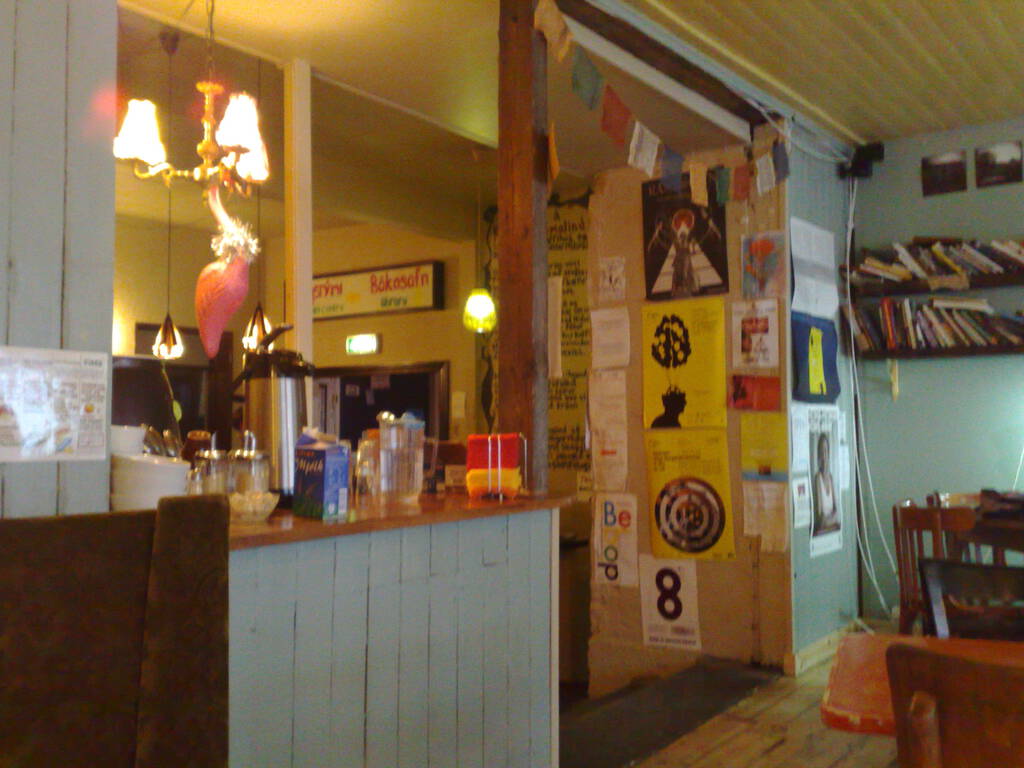 We stopped at 12 Tónar to buy some music (Oliver developed a last-minute taste for Icelandic electronica) and we're busy cleaning up the operation here before heading off (well, I'm blogging while Catherine and Oliver patiently wait for us to leave…).
See you on the other side.