Remember back in December when I took a drive out to Campbell's Printing in Tryon to pick up a type cabinet?
Well the cabinet made it to town, got assembled (with some help from Sergey) at the old office, and then got moved this weekend to the new office.
Yesterday I set out to reassemble it again, which is something of a challenge for a mind like mine that doesn't naturally work in three dimensions. It took a while, and a night to sleep on the challenge of getting the top to snap on (this is where Sergey came in hand last time around!), but this afternoon I finished the job, loaded up the cabinet with its drawers and am almost back in action as a typesetting shop: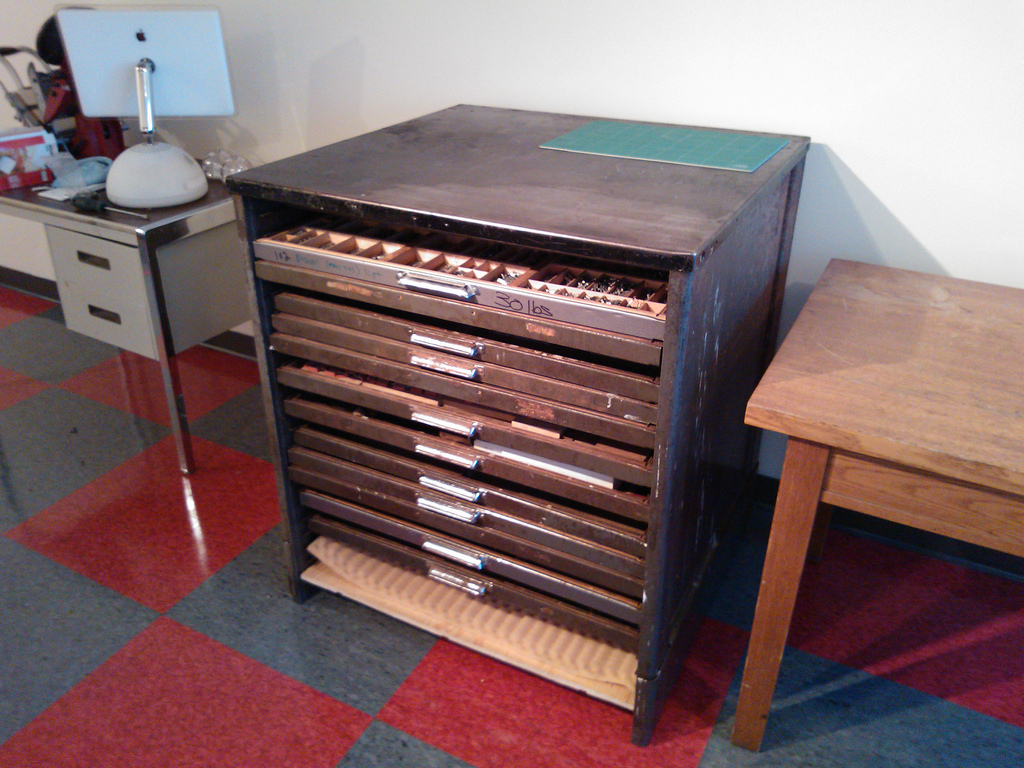 The cabinet was made by the Hamilton Manufacturing Company in Two Rivers, Wisconsin, the famous maker of wood type and all manner of accessories (now home to the Hamilton Wood Type & Printing Museum). It's built like a tank, and is caked with grease, grime and ink accumulated over its lifetime. I love it dearly, and it wasn't until it arrived that I truly felt ready to set type.
It was a wonderful surprise to find that the case of Bodini I bought two years ago slid right into place: some kind soul's drive for standards paying off many years later.