We are in Halifax for 48 hours to retrieve Olle and Luisa, who arrive by air late late tonight via Copenhagen, Reykjavík and Toronto. We arrived today so as to get our bearings.
We had supper at Tako Loko, a new Mexican restaurant on Isleville that makes tacos as they are intended: small corn tortillas filled with simple ingredients. We'll be back.
After supper we went around the corner to Humani-T for tea and dessert, and I captured Catherine and Oliver just before they were about to eat cake: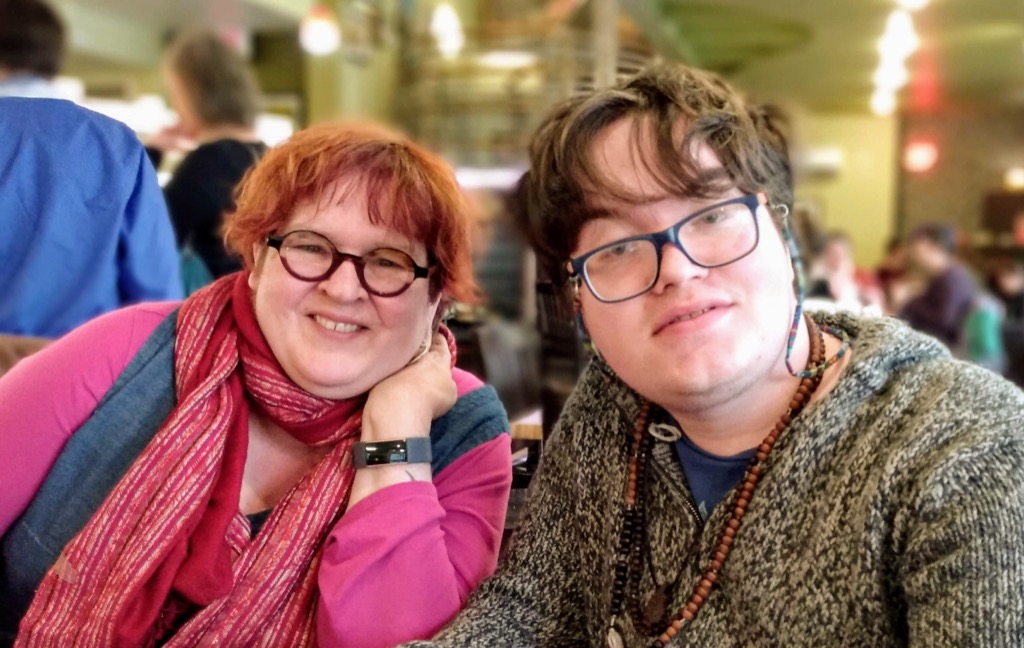 With the tourist high season ramping up, the nights of $69 rooms at the Westin are no longer, so we are staying in the Westwood Residence at Mount Saint Vincent University. I booked here because it was cheap–$114 a night for a 4-bedroom apartment with kitchen, living room, and two baths–but was pleasantly surprised to find it's in a quiet, wooded location, high above Bedford Basin, but is just 10 minutes from downtown Halifax. It also sports a pond:
We'll rendezvous with Luisa and Olle tomorrow morning, have 24 hours of fun & frolic in the big city, and then high tail it back to Charlottetown for Pen Night on Saturday.