Before taking off on vacation this evening, I went for my customary pre-trip hair cut. I was lucky: when I went in, Fergie was sitting in the barber chair by himself reading the paper and saw me right away; ten minutes later there were 5 men waiting to see him. Here's what happened: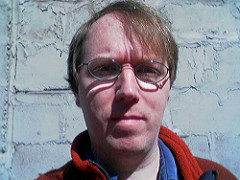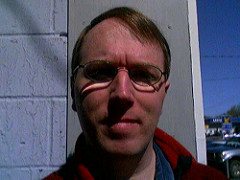 I get my hair cut about three times a year (I think: I can't remember between times, so it must be about three times, as 100 days is about the length of my short term memory). There was a lot more grey hair on the floor this time than last time.
For other hair news from Charlottetown see this post on Rob's website. Rob falls on the Ray's side of the Ray/Fergie barber divide, a world I've never experienced.