Remember Gusto, the obscurely-located Charlottetown pâtisserie that I mentioned back in October? Well I'm happy to report that they're still going strong, despite the location (Pownal Street at the corner of King).
They now have an outdoor patio, which is very pleasant as it's under the shade of some large trees and right next door to the burbling fountain at Technomedia:
My current favourite from the dessert case is their Mosaik Cake, a very nice mixture of chocolate and apricots the likes of which you won't find anywhere else on the Island: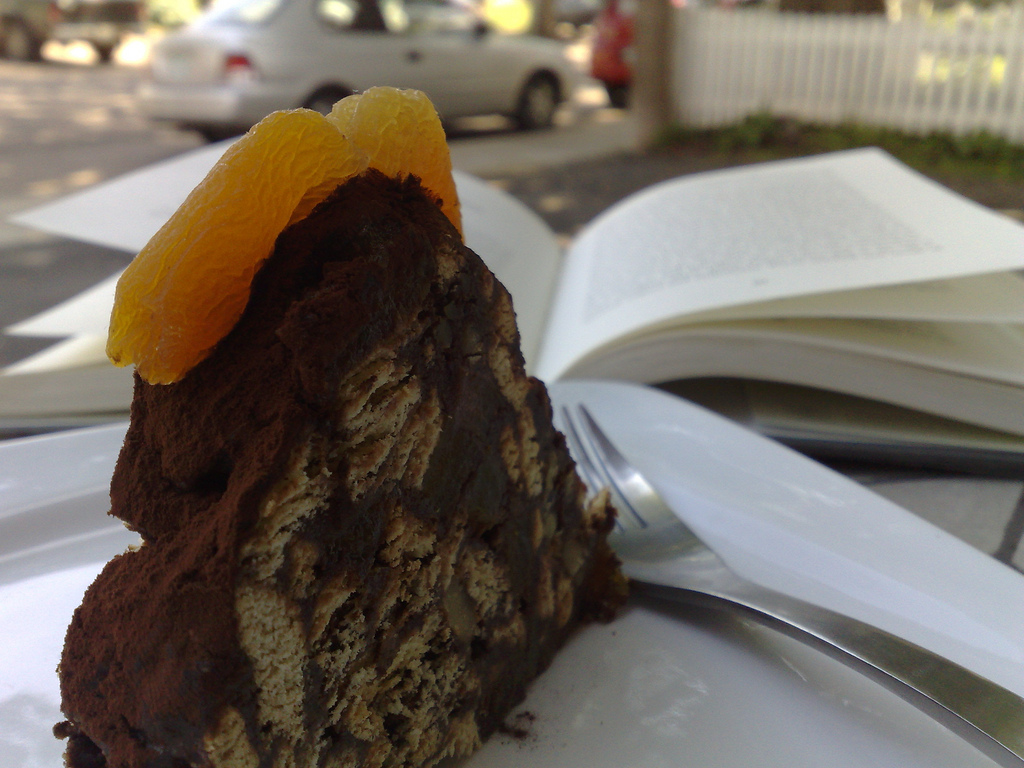 Gusto also does custom cakes and catering, and the quality and flair that you'll see in their products is excellent: a few months ago I saw a mermaid-themed cake they'd built to order, and it was fantastic.
If you're looking for a cool oasis in downtown Charlottetown, away from the touristic Victoria Row hubbub, Gusto's a good place to wile away an hour.