Citizens of Charlottetown woke up with a new mayor and city councillor following from yesterday's municipal election in the city. Picking up our daily newspaper The Guardian, this morning, however, you'd never know it:
Instead of election coverage, we see a delightful piece about the local brewing industry.
Why?
Because, starting this summer, The Guardian is no longer printed on Prince Edward Island.
As the CBC reported in May, the paper is printed in Halifax now, a move instituted by its new owners:
In an email statement to CBC News, SaltWire Network spokesperson Barbara Cameron said the Guardian and Journal Pioneer's digital platforms will be the "primary venue for late-breaking news."

"Printed newspapers are evolving and so is what we include in that medium. More and more we'll be playing to the strength of print, which facilitates thoroughness, resonance and permanence," she said.
That's powerful PR, but little consolation for someone who wants to read about the election by opening a real newspaper.
Here's how the non-news was explained on the front of the paper today:
There are new mayors in Charlottetown, Summerside and Stratford today, as well as a new council in the new municipality of Three Rivers. While print deadlines prevented results in today's print edition of The Guardian, full coverage is online and will be in Wednesday's paper.
By Wednesday, who will care?
By comparison, here's the front page of The Guardian from February 11, 1904, the morning after that year's municipal election in the city: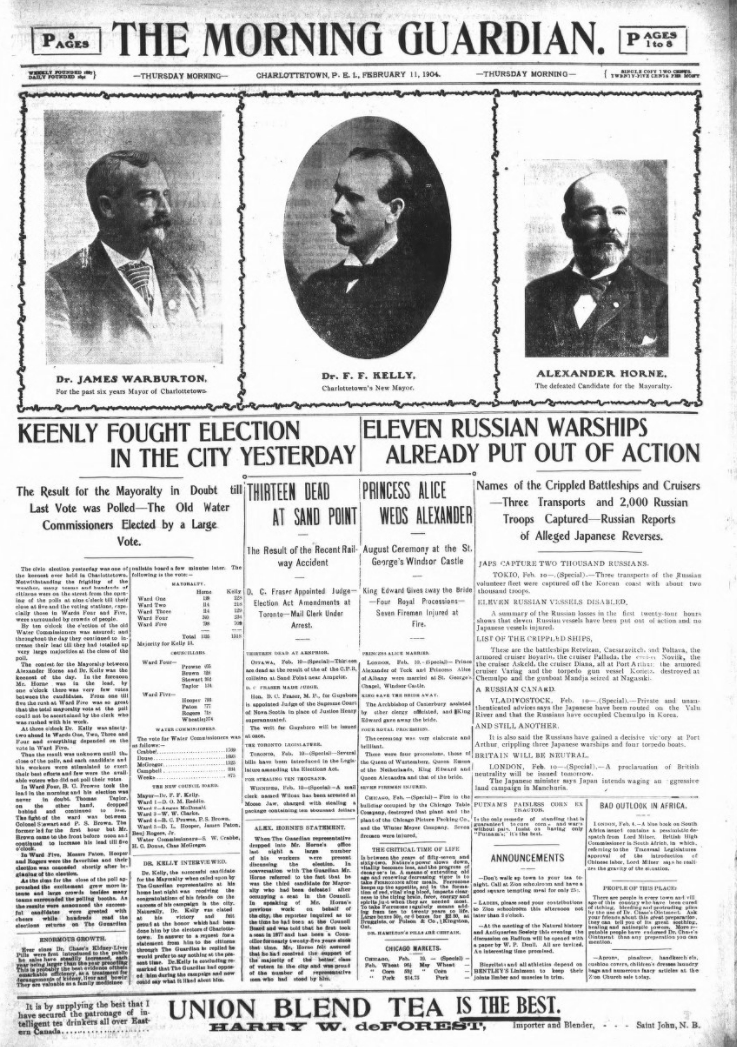 Those were the days.