Okay, this one takes the cake. Here's a screen snip from the Air Canada website showing the fare breakdown for a return flight from Charlottetown to Copenhagen: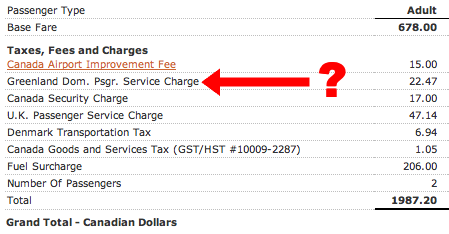 This flight may fly over Greenland (and I'm pretty sure that it doesn't even do that), but I can't conceive how Air Canada can levy a "Greenland Dom. Psgr. Service Charge" here. Is it a mistake?
What's next: Srchrg. bcas. we cn.?