Here's a picture of my mother, Oliver's grandmother, talking with Oliver using Apple's iChat AV. Both ends of the conversation have an iSight camera, so grandmother and grandson can talk to each other and see each other at the same time.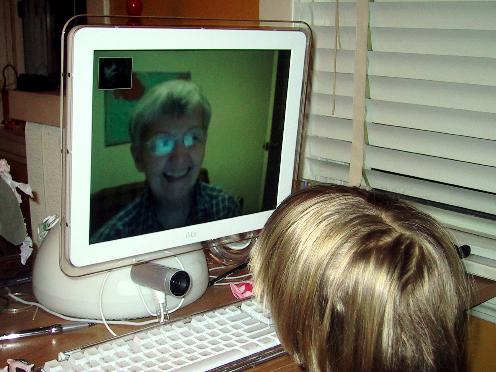 The video and audio are of excellent quality, even with full-screen video. There's no complicated setup, directories or other confusion: click on the buddy list and start talking.

This is the "picture phone" future we were promised in the 1960s finally come to effective, easy to use, practical life. If you're looking for revolutionary, life-changing technology, this is it.