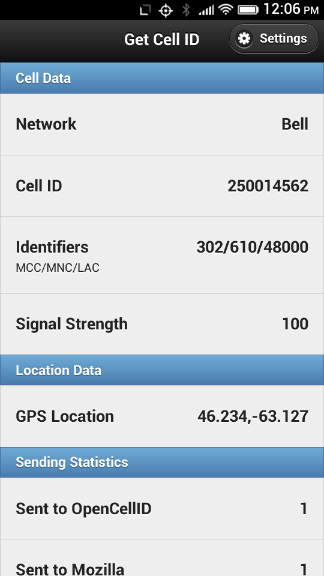 Last week Mozilla unveiled Mozilla Location Services, which it describes as "a new experimental pilot project to provide geo-location lookups based on publicly observable cell tower and wifi access point information."
In other words, it's a system to allow mobile devices send information about (a) where they are, from GPS and (b) what cell tower they're connected to and/or what wifi networks they can see, to Mozilla in a way such that mobile devices can then, without GPS, extrapolate their location from this same information.
Similar more-closed systems are already run by Google, Apple and others: this is why, for example, your wifi-only iPad can approximate its location. There are also several other more-open systems in place that do the same thing, OpenCellID.org perhaps the most capable.
An odd irony to Mozilla's project is that Mozilla's Firefox OS mobile operating system doesn't currently allow apps in the Firefox Marketplace that are capable of accessing the device's cell tower information; such apps must be "certified" and this is something that only "core" apps support.
So Mozilla has released a mobile service that devices running its own mobile devices are essentially incapable of contributing to.
Fortunately it's only essentially incapable, as it's possible to install apps to Firefox OS devices directly, through the Firefox OS Simulator. Which is how I've been able to modify my app, Get Cell ID, to support reporting to Mozilla Location Services.
I built this app some months ago to send data to OpenCellID.org, and I've extended it to support sending both to Mozilla Location Services and to a custom URL of your choosing.
Because the app now supports reporting to a URL of your choice, it's possible not only to log the data to third-party services, but to use the app as a sort of "digital bread crumbs" tool; for example, here's a map showing my own reported locations over the past few days here in Charlottetown: