The Genealogy of Influence website is exactly what I was looking for. It's a "a visualization of the connections between the most influential writers, artists, philosophers, scientists, and mathematicians of Western culture."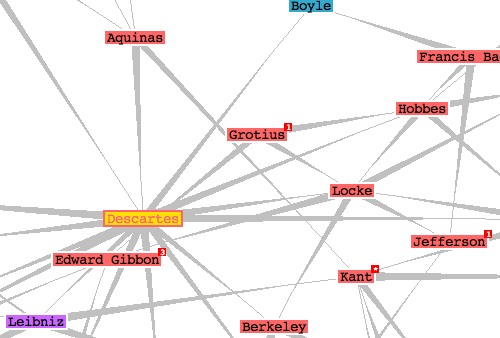 What I want now is exactly the same thing, except for Prince Edward Island. Something like this *: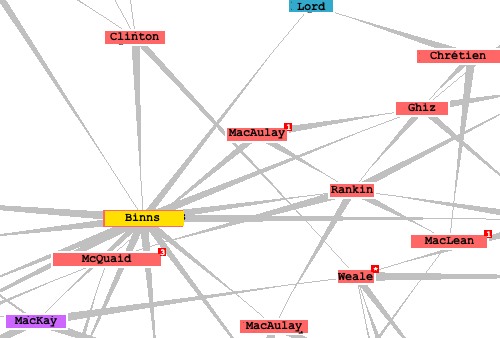 Link from boingboing via Fabrica.
* Note that this is a random selection of politicians "back room boys" and should not be taken to indicate actual spheres of influence.