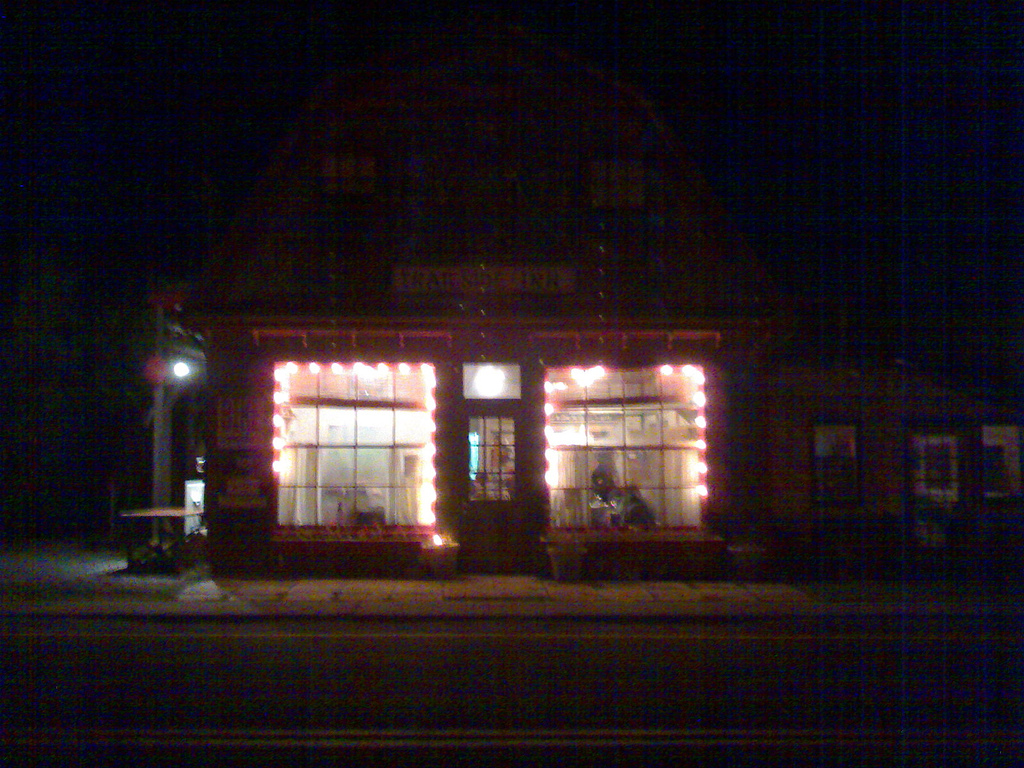 By all rights Garnet Rogers shouldn't have been booked into the Trailside Café in Mount Stewart last night. Mount Stewart is in the middle of nowhere. The Trailside seats, what, 30 people? It's October and it's cold and all the tourists have gone home. And Garnet Rogers is one of the world's great folk musicians.
And yet, in some booking anomaly cum miraculous gift, there he was on stage last night (photos).
Careful readers may recall that, back in July, I instructed you all immediately go out and purchase tickets. Those of you who obediently heeded my call were treated to what can only be described as a transcendent musical experience.
Ten minutes before the curtain was to rise I was rewarded (or punished) for my exuberance by being pegged, by amiable Trailside impresario Doug Deacon, to stand up and act as master of ceremonies. Which explains how, for the subsequent 10 minutes I was lost in a delirium of trying to figure out how to appropriately introduce someone whose music I've been listening to for more than 20 years.
I fumbled through, and Garnet bounded up on stage, and for three hours, with a short break, he ran through a motley collection of guitars and songs new and old.
The last song of the night was a 20-minute rendition of Night Drive crossed with a new take on his late brother Stan's Northwest Passage. When it was all over we in the audience were, I think, too overwhelmed to ask for an encore. Or perhaps we simply realized that Garnet had given us his all.
If you have tickets for tonight's second date at the Trailside, you are lucky, as it's sold out. If you are unlucky enough to live somewhere other than PEI, take a look at Garnet's tour schedule and book tickets for his next performance near you. It won't be as miraculous as a fluke date at the Trailside Café in October, but you'll still thank yourself.