I was reading The New Yorker profile of Glenn Greenwald this morning, and read, just before I put it down to go across the street to the office, this characterization of the relationship between Greenwald and Edward Snowden:
On Instagram, Greenwald posted a photograph of Snowden eating an ice-cream cone. Snowden had told me, "We're not like buddy-buddy. There's a distance. We don't talk about our personal lives. We don't call every Wednesday and say, 'Hey, you want to play bingo online?' "
Five minutes later I walked outside and, frozen in the ice between the sidewalk and the road, I spotted this cast-off bingo card (not a winner):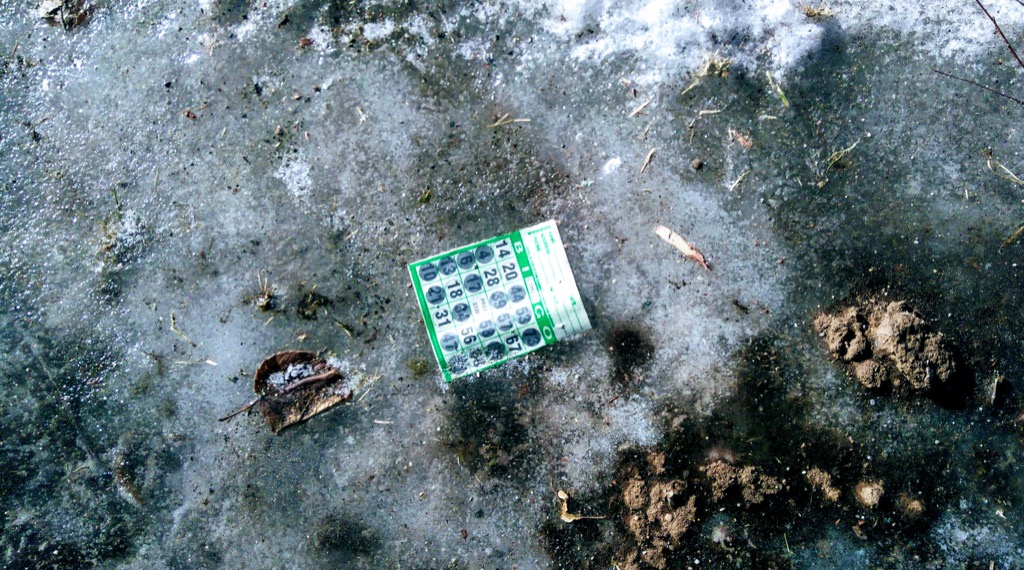 I have not said the word "bingo," nor thought of bingo, in a long time; now it's everywhere.
Also, how would you play bingo online with someone?