I have been buying eggs and mushrooms from Paul Offer at the Charlottetown Farmer's Market. I know him to be a man of both good humour and exacting standards, and I feel proud to be one of his customers.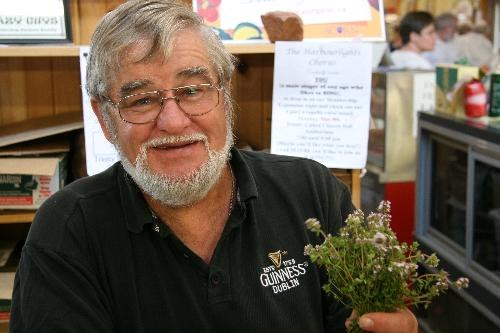 The CBC reported this morning that the dining room that Paul and his wife Jean operate out of the home in Tyne Valley has been ordered closed by the Public Health department because of new Food Premises regulations under the Public Health Act.
This isn't because they've done anything wrong: simply because the new regulations don't allow public meals to be cooked in private kitchens.
While I sympathize with the desire to enhance food safety, I'm uncomfortable living in a province where people like Paul and Jean Offer, 35 years into a project that's an anchor in their community, a tourist standout and an important source of income to them, are shut down in its name.
Surely we can find a creative way to allow Paul and Jean to continue doing what they do, can't we?
The regulations that threaten to shutter the Offers are only in draft form now, and public comment is welcome: send yours to the Chief Public Health Office and to the Minister of Health and Wellness.
And, of course, for now at least, you can make a reservation, for up to 6 people, for supper at The Doctor's Inn.