Created at the intersection of Steven Garrity's notions about using RSS to power our lawnmowers and the The Trojan Room Coffee Pot Camera, I'm happy to release the Is the Formosa Tea House Open or Closed? RSS Feed.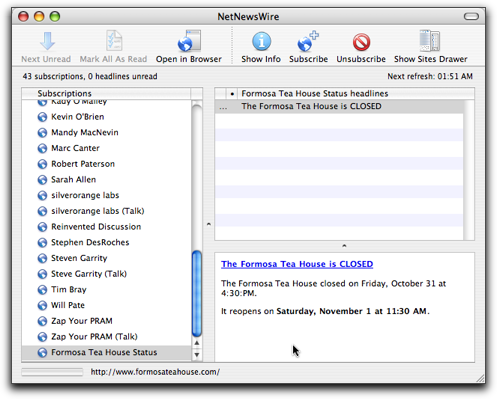 Feed this RSS goodness into your newsreader and you'll never be without up to date information on whether the Formosa Tea House is open or closed.

I believe I have now reached the pinacle of procrastination.