In the mid-1950s, in a student residence at Cambridge University in England, the Oxford and Cambridge Far East Expedition was born:
It began, like almost everything else at Cambridge, late at night over gas-ring coffee. I lived on the same college staircase as Adrian Cowell, and I had gone up to his room one winter evening for a nightcap. He started talking of an idea he had for a combined Oxford and Cambridge overland expedition to Singapore.
Six men, one from Oxford and five from Cambridge, set off from London in a convoy of two Land Rovers, to drive to continuously overland to Singapore. The book First Overland, written by Tim Slessor, one of the team, is the tale of their voyage.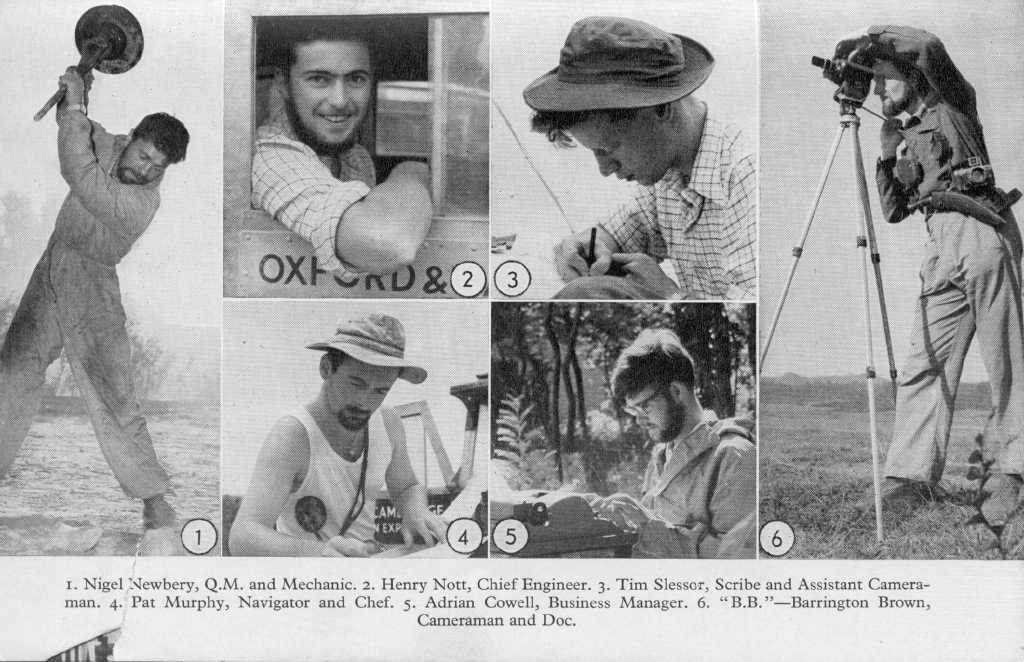 Largely because of the nature of the expedition team members, the book is chock full of interesting technical information: we learn how the Land Rovers were packed, what that carried, and how they performed. There's information about food on the road, camping on the road, and relations among the team members on the road.
While Offbeat in Asia concerns expedition by a team of two, and In the Circle of the Sun by a rollicking family, this book is very definitely about a bunch of wise-cracking sophomoric graduate students. They're smart, witty, ingenious, and not a little pretentious. If my landlords at silverorange decided to travel around the world together, I imagine the tale would be similar. While this might not be every reader's cup of tea, it was mine, and I flew quickly through the book over a couple of nights.
The writing is as you might expect from such a group (Slessor is primary author, but there are diary excerpts from others, and several other team members take on chapter):
Up at six and off by seven. Stacks on the agenda to-day. The usual fried eggies and buffalo butter for breakfast. Mustafa, the driver of the jeep, wants a chit signed to testify to his mechanical ability Authority delgated to Henry, who writes, "Mustafa is a bloody marvellous mechanic, signed Chief Engineer Oxcam Far Eastern."
The expedition set off from London and headed south-east through Vienna, Belgrade, and Salonika, then east through Turkey, Persia, Afghanistan, Pakistan, India, and Burma and then south-east through Thailand to Malaysia and finally to Singapore.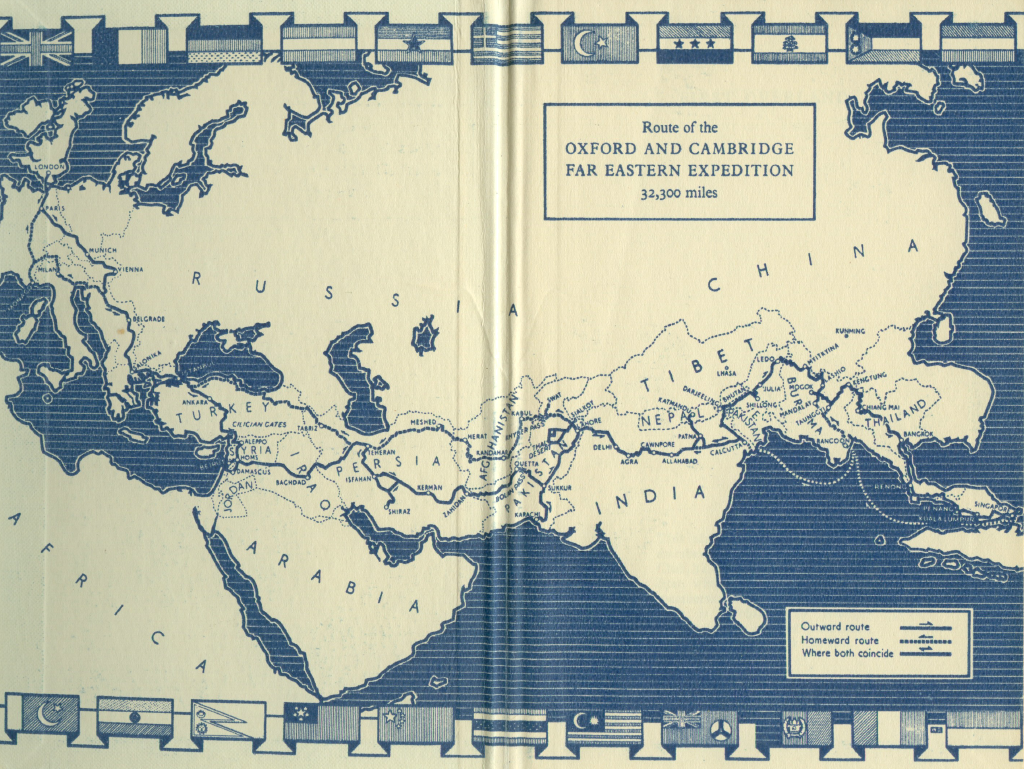 Perhaps the most compelling section of the journey is that which took the expedition along the Stillwell Road, a road constructed for World War II that had been unused, and assumed impassable, since the end of the war. Using a combination of connections, guile, tenacity and copious use of the winch, both Land Rovers made it down the Stillwell Road. What's more, they did so in a rather miraculous three days:
On looking back, the first hundred miles of the Stillwell Road was much easier than we had ever expected. Anticipating very difficult conditions, we had armed ourselves with everything from three weeks' food supply, to water-sterilizing tablets, from winches to machetes. A part of our success so far was due to luck — the monsoon had been unusually light, and therefore the rivers and hills were not as sodden as they might have been, neither were there any big landslides to block our way. But undoubtedly another part was due to the preparations we had made, and without eight forward gears, four-wheel drive, and winches our overland venture might had have unstuck a dozen times in the first twenty-four hours from Ledo.
While the book relates the tale of the overland drive from London to Singapore, in fact the expedition continued with a drive back the other direction (albeit steaming from Singapore to Calcutta over sea). Slessor explains: "I have decided to leave them out… because, although on reaching our outward destination we had to turn round and come back, it occurs to me that it is expecting too much of the reader to do likewise."
The book closes with a series of appendices covering medical, mechanical, navigation, photographic, quartermastering, cookery and money issues. There are well-drawn maps throughout, and several sections of photographs.
First Overland was a lent to me by my friend Daniel, in December of 2002, temporarily purloined from his parents' library. It is out of print, but used copies are abebooks.com.
Book Information: Slessor, Tim. (1957), First Overland: The Story of the Oxford and Cambridge Far Eastern Expedition, The Companion Book Club, London.