If you use Firefox on a Mac, and use the Command + ~ key sequence to cycle through brower windows, you'll know that since the beginning there has been an invisible window that intrudes in the sequence. This was due to a known bug in Firefox, and you could see evidence of it more obviously if you pressed F9 to activate the OS X "Exposé" feature: the small invisible window would become visible.
I'm happy to report that in the latest nightly builds of Firefox for the Mac, this bug has been fixed: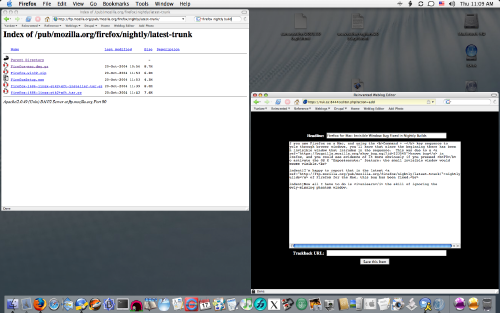 Now all I have to do is unlearn the skill of ignoring the newly-missing phantom window.