Oliver, G. and I went out to Morell this morning to the Morell branch of the Provincial Library for their book sale. While G. spent hours and hours (okay, it was only 20 minutes) porting over their wares, Oliver and I made a quick in and out and spent the rest of the time in the excellent children's section reading Arthur and Franklin books.
We did not come away empty handed though. For $1.00 we purchased We Live in Denmark: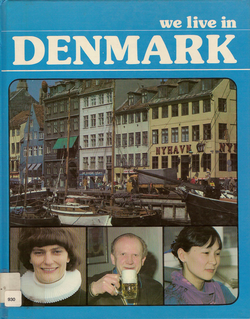 This is a book for children in a series of "We Live In…" books that includes 15 other countries. Each double-page spread focuses on one "everyday Dane" and their occupation to tell a story about Denmark. We read of Knud the pig farmer, Arne the soldier, Poul the train driver and Kasper the unemployed. My favourite, because it's so relevant to Open Bread, is from Kjeld Beck, baker: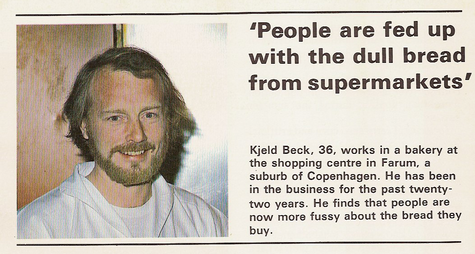 Speaking of Open Bread, there's some great intelligence gathering from Olle in the discussion section over there. No loaves yet, but the horses are circling.