Okay, I've figured out the key combination in FCKeditor that's causing me grief: I'm used to typing Command + Left Arrow to go to the start of the current line in an editor. While this works as expected in a normal input field, if I do this in FCKEditor it's interpreted as "back" by the Firefox and takes me back to the previous page, therein losing everything I've typed into the editor.
Apparently this is a Mac Firefox-only issue, and is discussed in this blog post and this Firefox bug report.
While some recommend Keyfixer as a Firefox add-on that fixes this issue, I couldn't get it to work, and opted, instead, for keyconfig.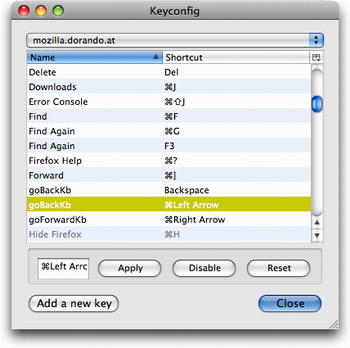 To install keyconfig, just visit this page, click on the link to the latest keyconfig.xpi file, and install the add-on. Once it's installed and Firefox has restarted, select Tools > Keyconfig in Firefox, select the row named goBackKb that's set to ⌘Left Arrow and click Disable.
Once I did this, using FCKeditor in Firefox on my Mac became a much more pleasurable experience, what with the whole "you could lost everything with one careless keystroke" somewhat removed.