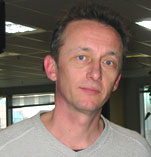 Today marked Jim Brown's last day as "Friday host" for the CBC Radio One programme The Current. Somehow I have ended up listening to the show every Friday for the past several months, and, on balance, I've enjoyed Jim's tenure there. I like Anna Maria Tremonti (although if she could relax by, say 6%, she would be more pleasant), but the Friday break mixed things up a bit. And, Lord knows, if Jim's only role was to keep Evan Solomon from the Friday spot he would be doing the world a great service.

That all said, sometimes I really, really miss Peter Gzowski. Today was a case in point: in a segement called "MPs and Pot," Jim interviewed three Canadian Members of Parliament about how they talk to their teenaged children (or, in one cause, nieces and nephews) about drugs now that pot is going to be decriminalized.

While Jim did manage to puncture the MPs' spin armour a couple of times, most of the segment consisted of posturing along the lines of "we're actually going to send a stronger message through fines."

You just know that if Gzowski had been at the helm, his rumpled style would have engaged the guests to the point where some honest conversation would have happened. I can almost play out the dialogue in my head.

So, Jim, we're gonna miss you. And Peter, where ever you are, we already do.