Johnny and I were down in New England last week visiting with our colleagues at The Old Farmer's Almanac and Yankee Magazine. Autumn was on the tail end of its colour fury in southern New Hampshire, but it was still a beautiful time to be in the region, and we had a productive week of time, work and social, with our web team.
Returning to the Island on Friday night we found fall colours here were at their very most vibrant: it's "peak week" here, and evidence of this is everywhere. Here's the front yard of Tai Chi Gardens, for example: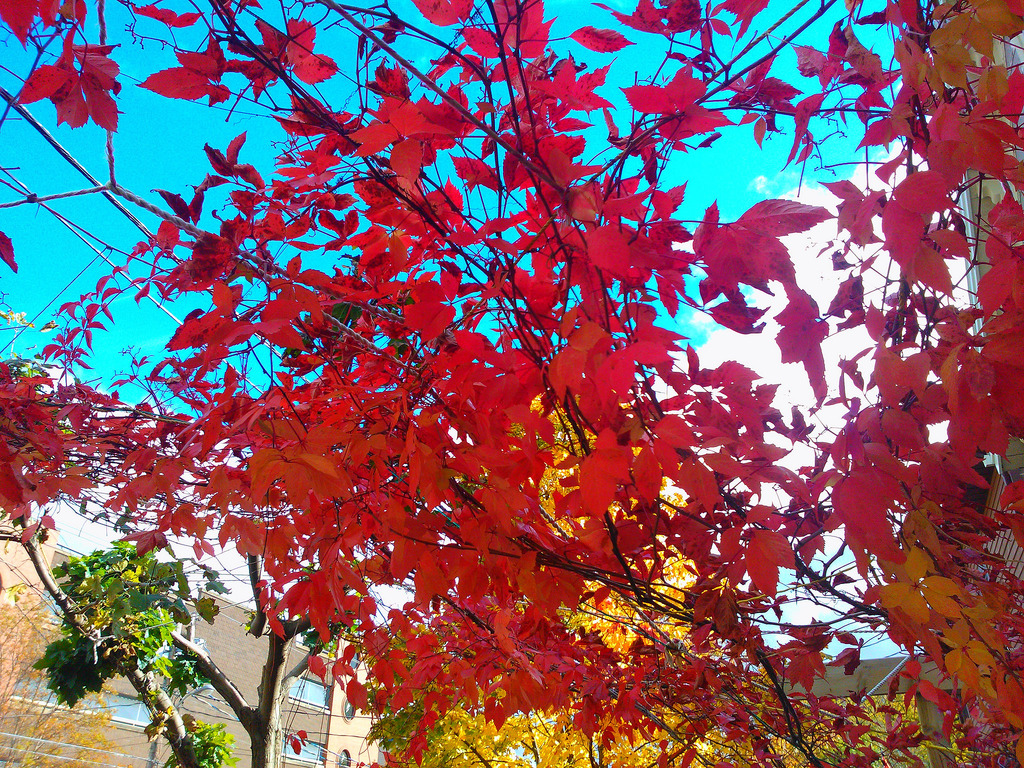 On Saturday I took Oliver out to theatre class in Bonshaw, which took us into the heart of fall colour in the Bonshaw hills: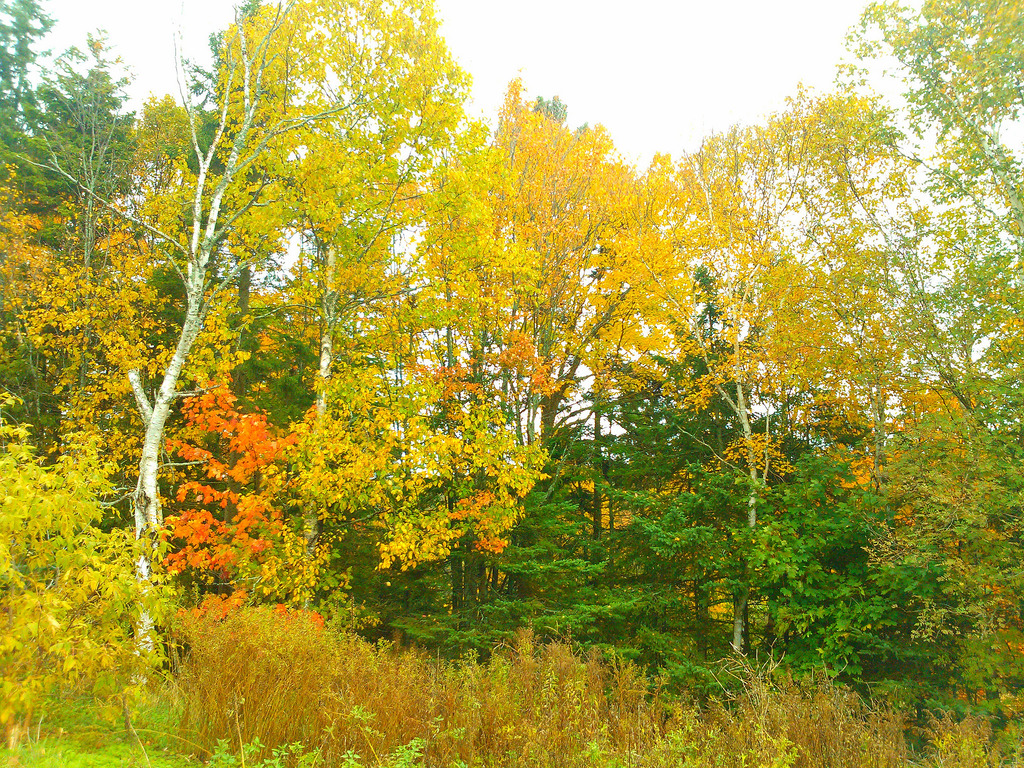 That photo is looking northeast from the village, through the forest, right through the path of "Plan B" (against | for). No matter your feeling on this project, it's hard not to be deeply affected by the red gash through the Island that you encounter on the right of the highway en route to Bonshaw.
Yesterday we spent the afternoon out in Green Meadows at the potato farm where my cousin Sergii is working. Harvest there is about 2/3 finished, and on potato fields where harvest is finished you get the colour palette of Prince Edward Island at its most intense red and green: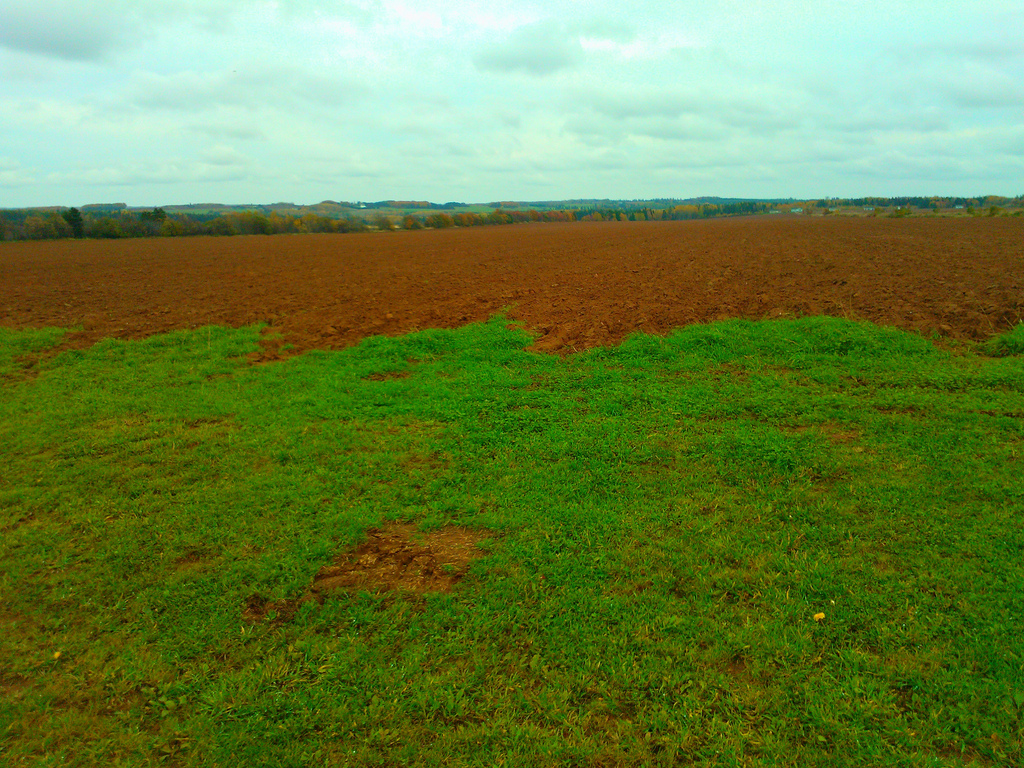 If you're looking for a drive full of the colours of autumn, drive along the St. Catherines Road through Bonshaw, or along the eastern side of the Hillsborough River from Stratford to Morell, are both in peak form right now.