Every night this summer Compass is broadcasting live from the Charlottetown waterfront. I've long been a fan of "get the art out of the galleries and into the real world" and this is a good example of doing just that: regular everyday people get to see television being made, and CBC people get to interact with real live viewers.
All that, and the promise of a free CBC frisbee, were enough to pull Oliver and down to the waterfront this evening just after 6:00 p.m. to see the big show.
As the show drew to a close, some sort of sporting miracle occured, and Boomer Gallant threw a CBC frisbee directly to me — and I caught it. It is now a prized possession of Oliver: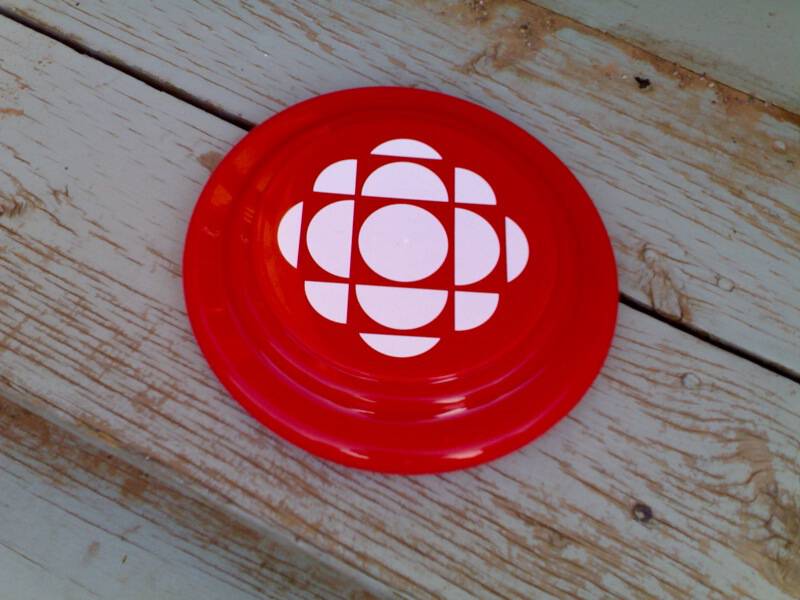 Boomer and Bruce were both very kind to Oliver, and invited him onto the set for pictures and discussion of the finer points of television news: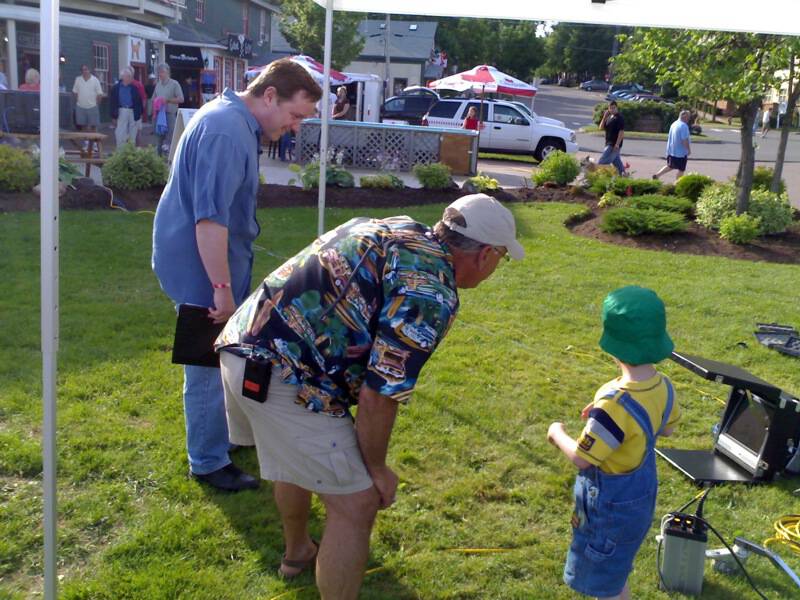 If you're around the waterfront on a weekday evening this summer, I highly recommend a visit; 6:00 p.m. every night.