Far be if for me to cast aspersions on the presence of the headquarters of Veterans Affairs Canada here in Charlottetown: DVA employs a lot of people, at comparably excellent wages, and if nothing else those people keep a whole gaggle of downtown coffee shops in business year-round. And I'm sure they do good by veterans as well.
As such, I've resisted the urge to poke fun at DVA employees who wear their identification name tags all over town as they drink aforementioned coffee, eat lunch and so on (it's always seemed so "look at me, I'm important, I'm a Fed!" — perhaps it's simply "I'm too lazy to take off my name tag").
In any case, the fun-poking dam has burst with the posting of this sign on the back door of DVA headquarters on Kent Street: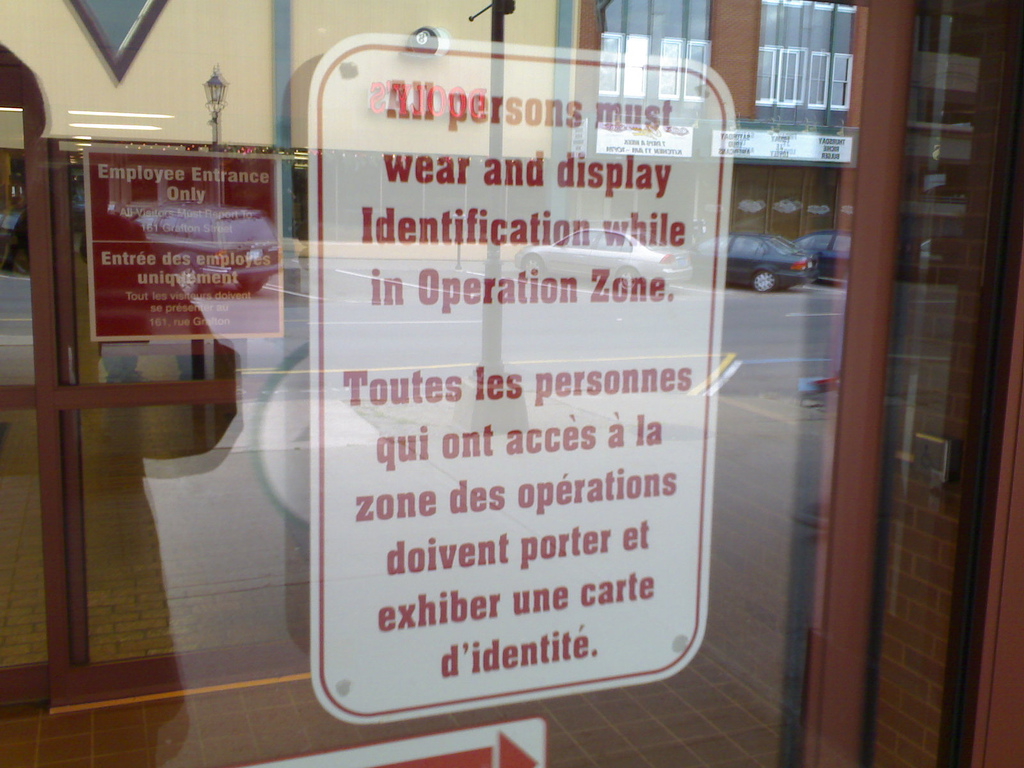 Operation Zone?! I can understand "you must wear ID tag at all times." But Operation Zone? Do they think they're the CIA?