On a visit to do you read me? (the excellent Berlin magazine and book store) back in July, I picked up a copy of I like your work: art and etiquette, an interesting collection of essays on the social aspect of the art world. My favourite is from artist David Levine who writes, in response to the prompt "How should people behave? What would be a maxim for appropriate conduct?":
Try to make those around you as comfortable as possible. Try to ignore apparent slights. Remember: everyone is totally freaked out all the time.
Those are useful words, not only for survival in the art world, but for life in general. I decided they were words that warranted a larger audience. Or at least a slightly larger one. So I set some type this afternoon and printed the result on my letterpress on some Indian paper made from recycled cotton that I purchased in February at Modulor in Berlin, and also on some paper that Catherine made with Oliver's grade 4 class last winter: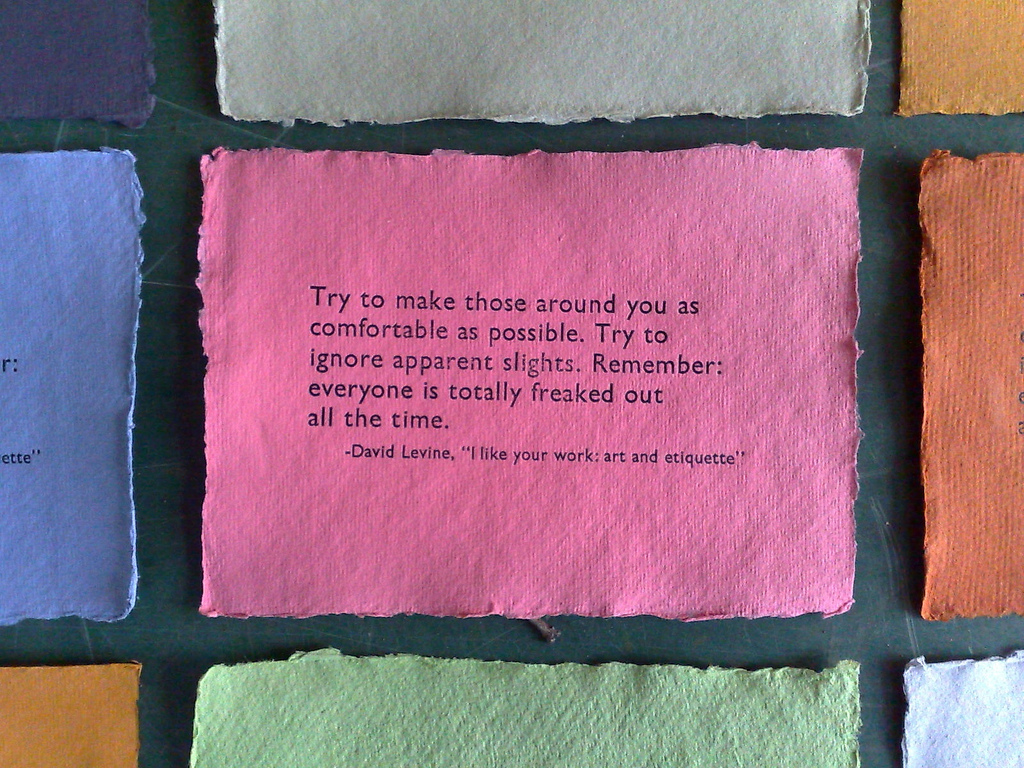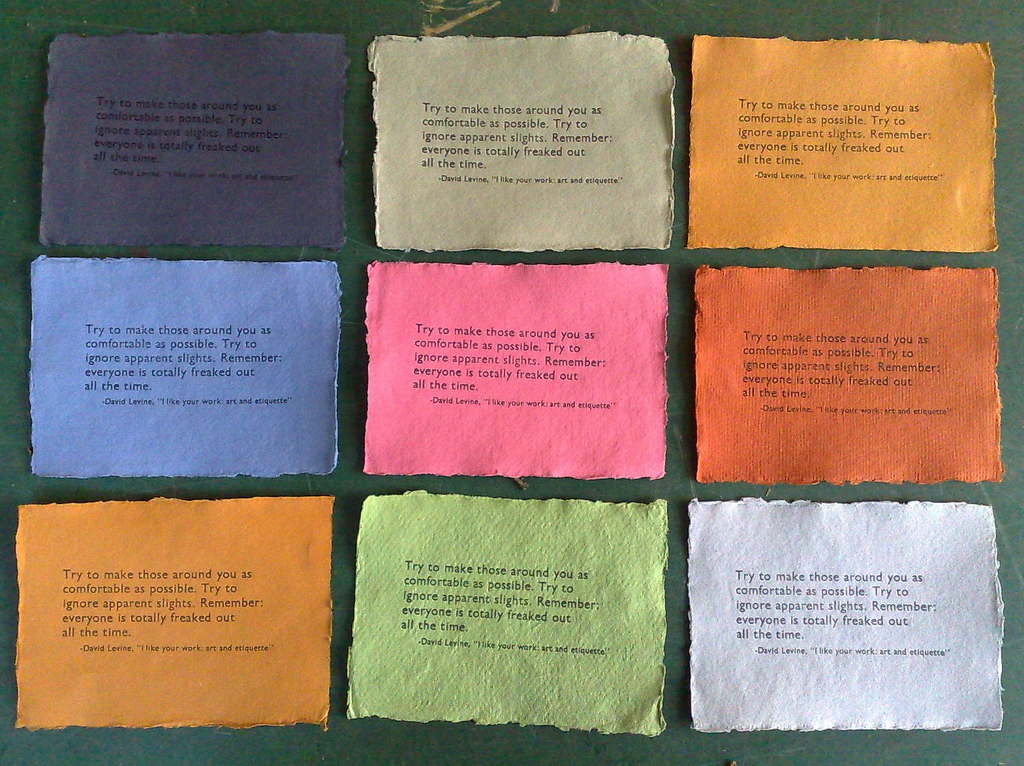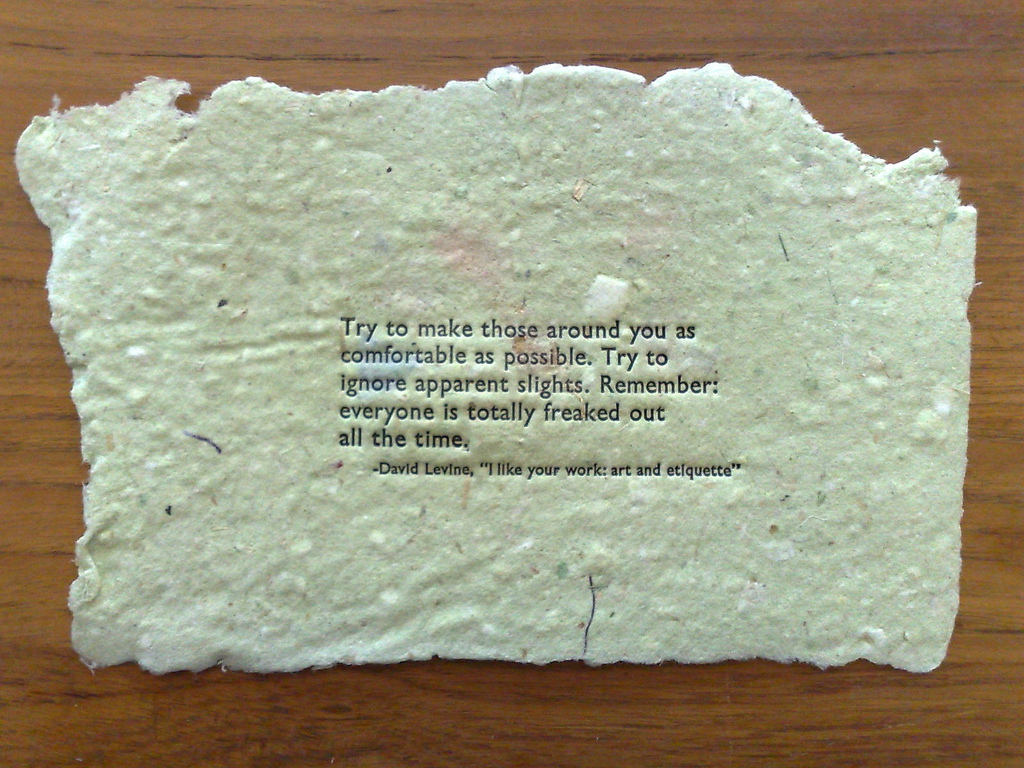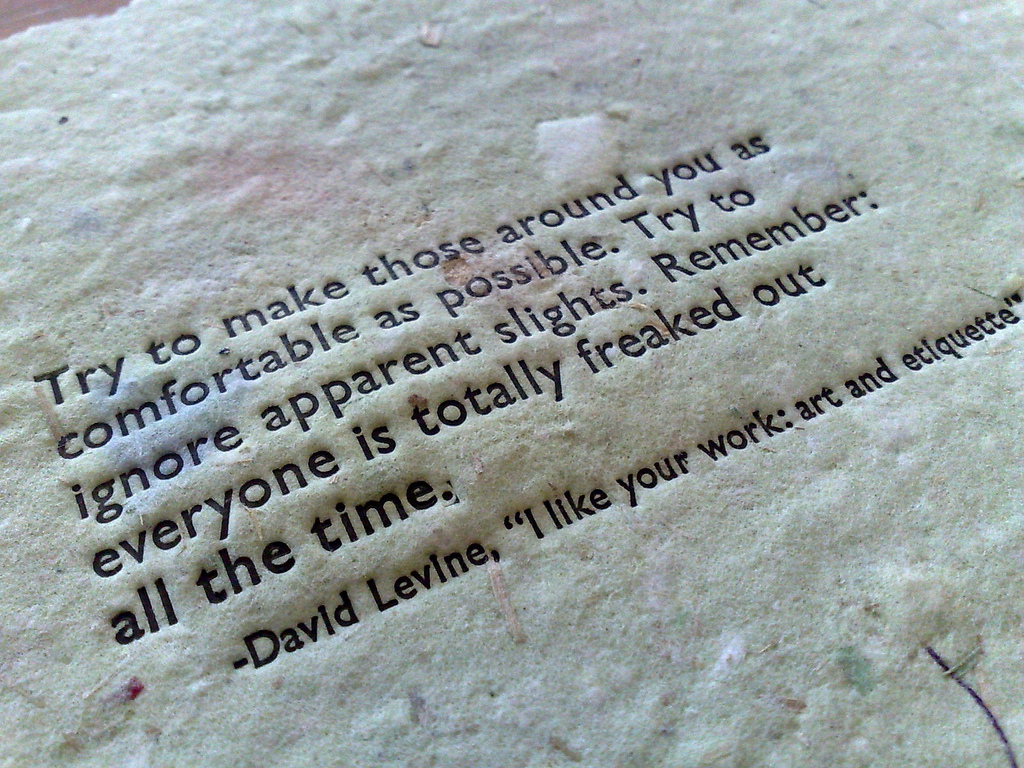 I've sent a selection of these off to a cross-section of my letterpress subscribers (not everyone, alas, as I didn't end up with 40 copies!).
If you're interested in etiquette, social behaviour and/or the art world's eccentricities, I recommend you purchase a copy of the book for yourself: it's a great read from an interesting cast of art world characters.