After a three week delay due illness, I was back at Canadian Blood Services in Charlottetown this afternoon for my monthly plasma donation.
Since I started on this round of donating, after a 10 year gap, today was my first time back wearing summertime clothing, meaning that the bright pink wrap, with "Give Blood" printed on it, looped around my donation site, was in full view. Making me appear to be a member of a militant band of pro-blood-donating rebels. Which, in a way, I am.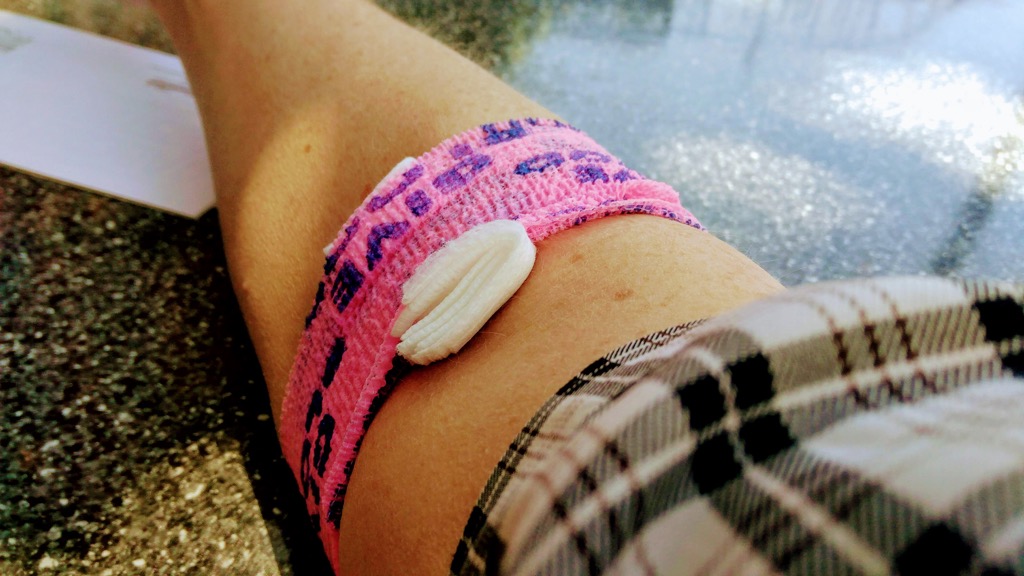 While I was having my blood pressure taken, during the pre-donation screening interview, I noticed a poster advertising Canadian Blood Services' Give Blood mobile app, and I took advantage of the free donor wifi to install it on my phone while I was donating. It's a slick, well-designed, helpful app packed with useful functionality, like calendar integration, notifications, a digital donor card, the ability to see (and reschedule, if needed) upcoming appointments, and a lifetime donation total (mine is 16; today's will make it 17).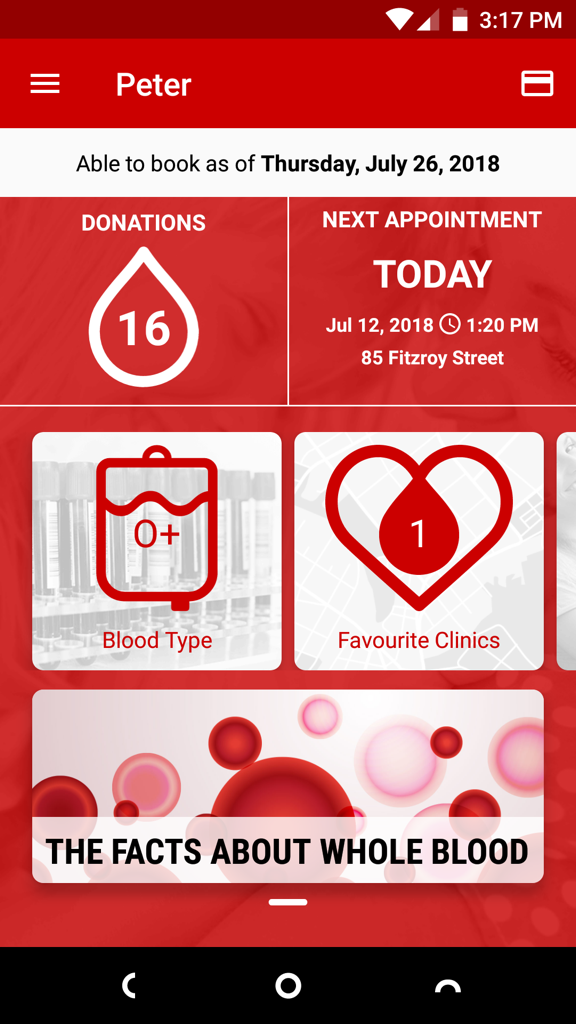 As I've mentioned in this space before, Canadian Blood Services has really upped its game in recent years: the plasma donation time is now down to about an hour (from the time you walk in the door until the time you walk out the door), the pre-screening questionnaire can be filled out online before you arrive, the call centre is religious about calling with appointment reminders; and the nursing staff are as friendly and accommodating as they've always been (my nurse, looking at my plasma through the microscope during the screening, told me that I have "beautiful plasma").
If you've a spare hour every month–or every two months, or once a year–and don't mind being poked in the arm (by some of the best arm pokers you'll meet)–I encourage you to make an appointment: just call 1-888-2-DONATE.