On June 19, 2014 – almost a year ago – we were driving from Düsseldorf, Germany to Enschede, Netherlands as part of our early summer trip to Europe.
We got lost – or perhaps "misdirected" – and ended up going much too far west for our own good, the victim of a navigation system based on an Android phone with as-then-non-working data plan.
But the misdirection caused us to have a fortuitous brush with history as our corrective route east took us through the outskirts of Deventer: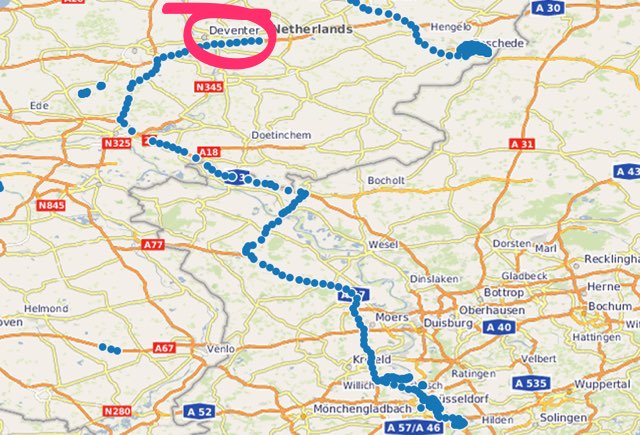 Deventer, as Samuel Holland acolytes will know, was the birthplace of Samuel Holland in 1728. Holland went on to conduct the first modern survey of Prince Edward Island in 1765, an event that's being commemorated here on its 250th anniversary.
At the time, as we were rushing toward Enschede, we had no idea of this, and it was only in retrospect, while reading Holland's biographical notes this year, that I thought to myself "hey, I've been there before, haven't I?"
If only we'd known, we could have popped into town and taken a look around.