I have the benefit of having, in my friend Andrea Ledwell, a design-focused Toronto concierge who never steers me wrong.
On last week's trip to the city, Andrea again showed her expertise, first by guiding us to the delightful FIKA Café in Kensington Market, where I enjoyed an iced coffee spiced with cardomom bitters and mint, and where Oliver, Andrea and I passed a very pleasant few hours in the early summer afternoon catching up.
From FIKA we walked to Wonder Pens on Clinton Street, a store after my own heart that evokes the best stationery shops in Berlin.
Along with ink cartridges and some glassine envelopes, I purchased a pad of "map paper" from the Japanese studio drop around: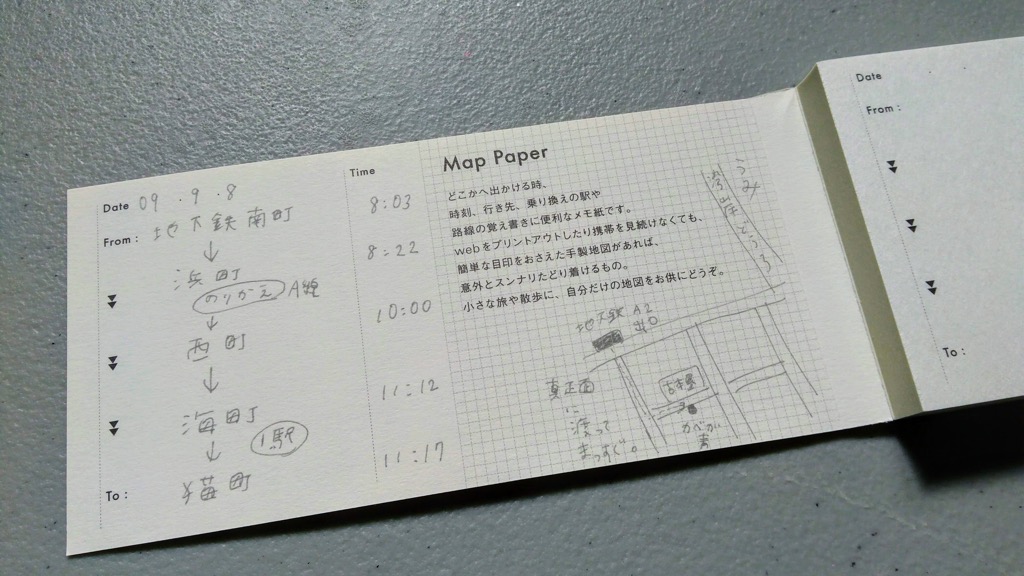 It's an inventively-crafted tool that comes with a handy guide to its use on the inside front cover. And exactly the kind of object I strive to create. Be sure to check out drop around's range of paper goods in its web shop; excellent food for thought.