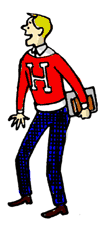 As I mentioned earlier, the Brackley Drive-in opens for the season this weekend.

To celebrate, I'm giving away a carload pass to four lucky and talented readers of this website who answer a special skill-testing question. The pass entitles you to take a car full of your friends and family to the show this weekend.

To enter, please email the answer to the following question to enterme@reinvented.net.

Special Skill-testing Question: the film Changing Lanes opens this weekend at the Drive-in. It stars actor Ben Affleck. What is Ben Affleck's middle name?

Email your answers by Noon on Friday, May 9; winner announced shortly thereafter. We'll let you know if you've won by email. You can attend the show Friday, Saturday, or Sunday. Your carload pass will be waiting at the box office. Winners drawn at random from all correct entries.