After supper tonight Catherine and Oliver and I headed to the new tea house on Grafton Street to see what it was all about.
It's in the large space recently vacated by Pinky's Place, across from The Pilot House. Before Pinky's it was a travel agency and the building was originally home to the Prince Edward movie theatre.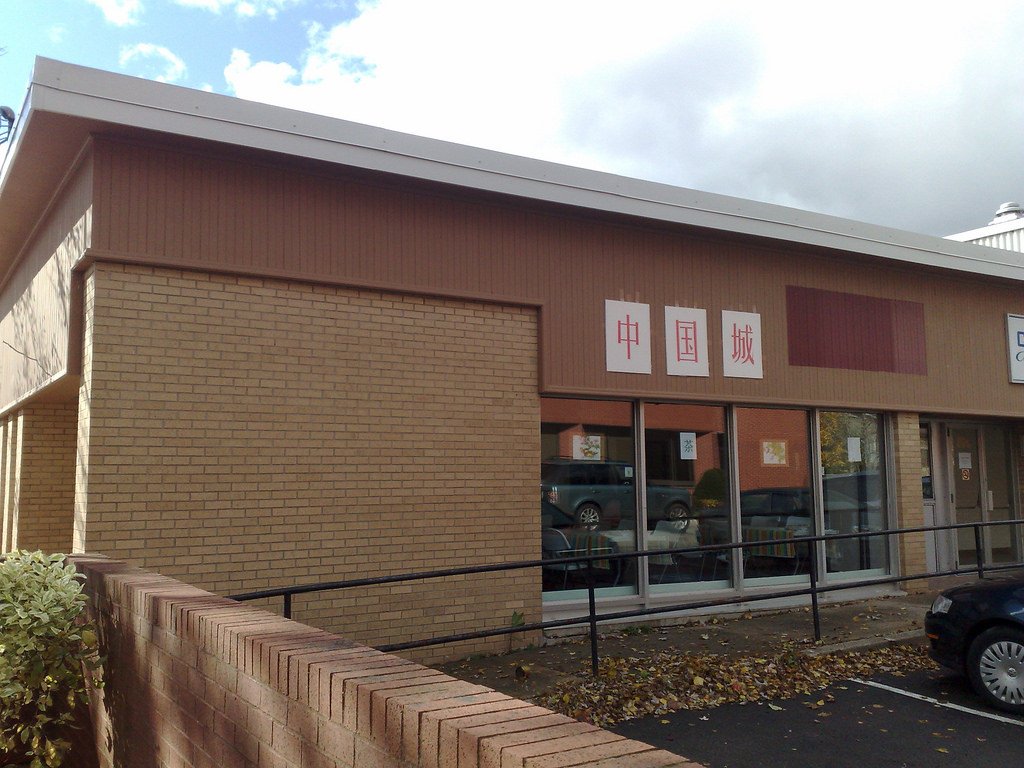 The concept of the new place was explained to us as "you come in with your friends, you drink tea, you eat snacks, you play cards." And to facilitate this there are several large tables, each with its own tray of snacks, menu (in Chinese only, for now) and deck of cards: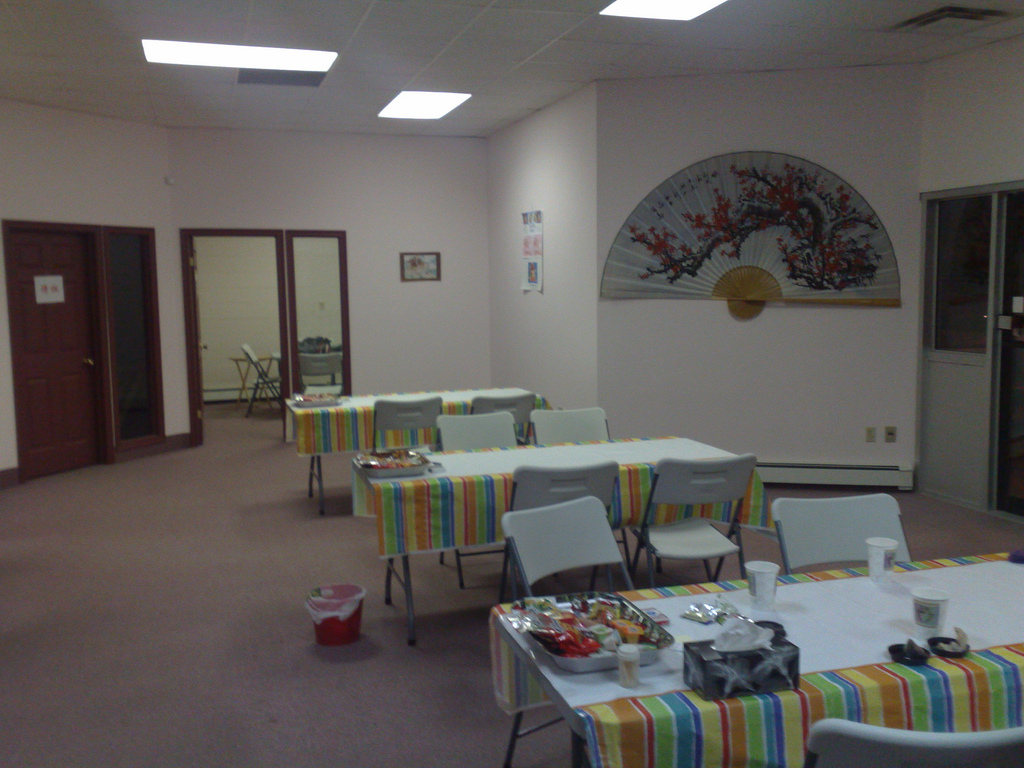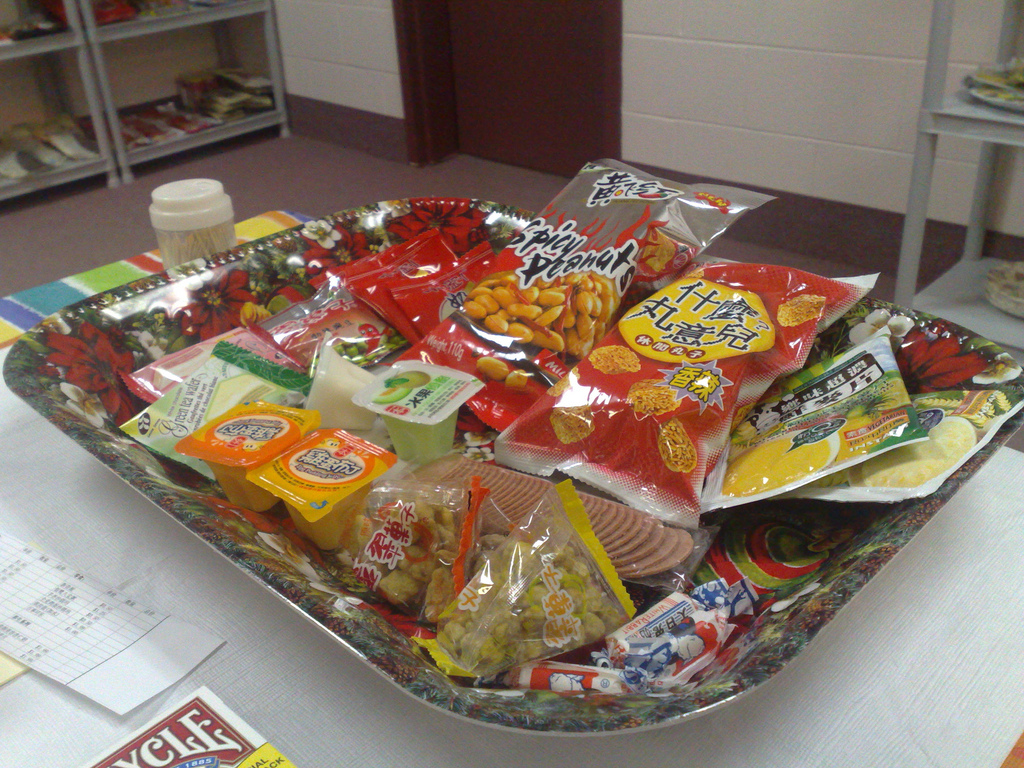 We ordered a couple of oolong teas and some sort of strawberry beverage for Oliver, and were told to just consume snacks as we liked and it would all be added up at the end.
We enjoyed a couple of rousing games of Go Fish! and attempted, in vain, to recall the rules of Crazy 8s. The tea was very nice, and our cups were constantly topped up with fresh hot water.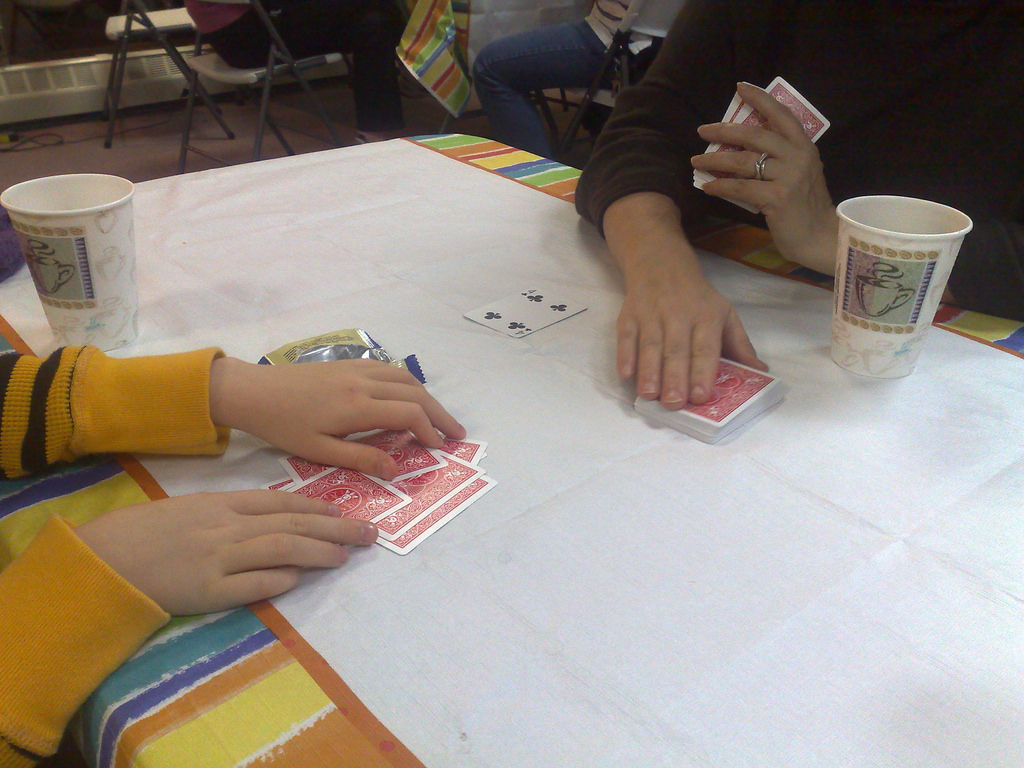 Leading off the large open space are some private rooms that you can reserve for groups; we were told that mahjong is to be played and an additional selection of desserts will soon be available.
One of the missing links in the Charlottetown social scene has been a place to hang out, after supper, that's not a restaurant or a bar; this new place – it has a name, after the couple that owns it, but my Chinese typing abilities aren't up to it – stays open until 10:00 p.m. seven days a week. It would be great to see it evolve into a sort of cross-cultural downtown night-time hangout.