Catherine is, traditionally, in charge of keeping household appliances from freezing in our household. But during this bitterly cold snap she is away in Ontario, leaving me in charge. While normally a "trouble light" stuck inside the lower kitchen cupboard near the dishwasher will prevent freezing, I was afraid that a wind chill of -39 degrees would overpower this, and so I moved things up a notch: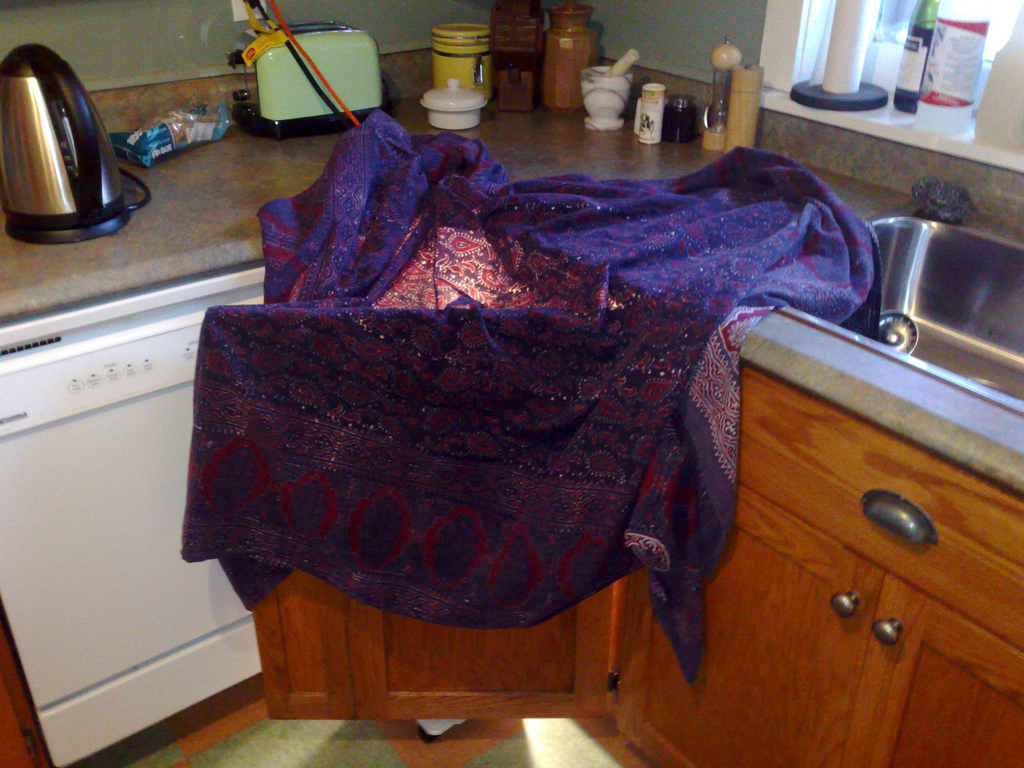 I took a sealed electric space heater, stuck it in the corner where the dishwasher is, and shrouded the entire operation to keep more of the heat in. So far so good: it's toasty-warm inside the cavern through which the dishwasher's pipes run.
Kitchen usability is unfortunately somewhat reduced by this new setup, but I'm willing to pay that price.