We'd been trying to eat out at The Pearl for two summers in a row with no success. Our friend Ann said we had to go. And so we tried. But never with any advance planning; and so every time we showed up on the spur of the moment they were full. Friendly, but full.
So this year I decided to get crafty and with Catherine's birthday on Friday I emailed a request for a reservation on Monday. I heard back with an enthusiastic confirmation within hours.
It was worth the wait.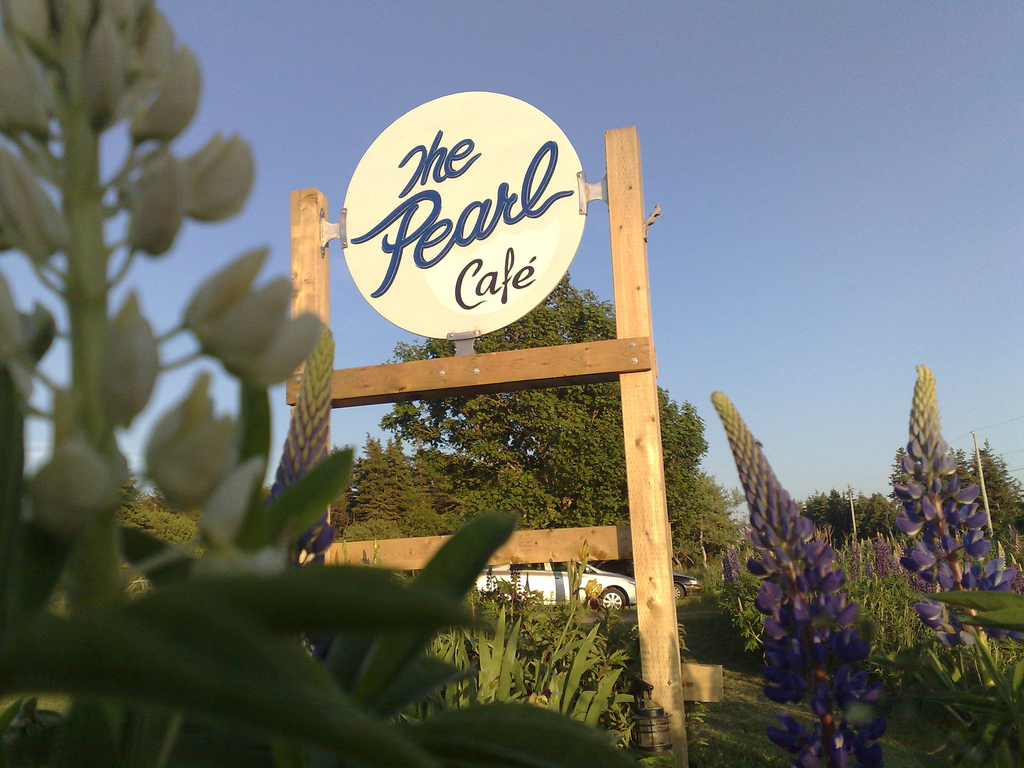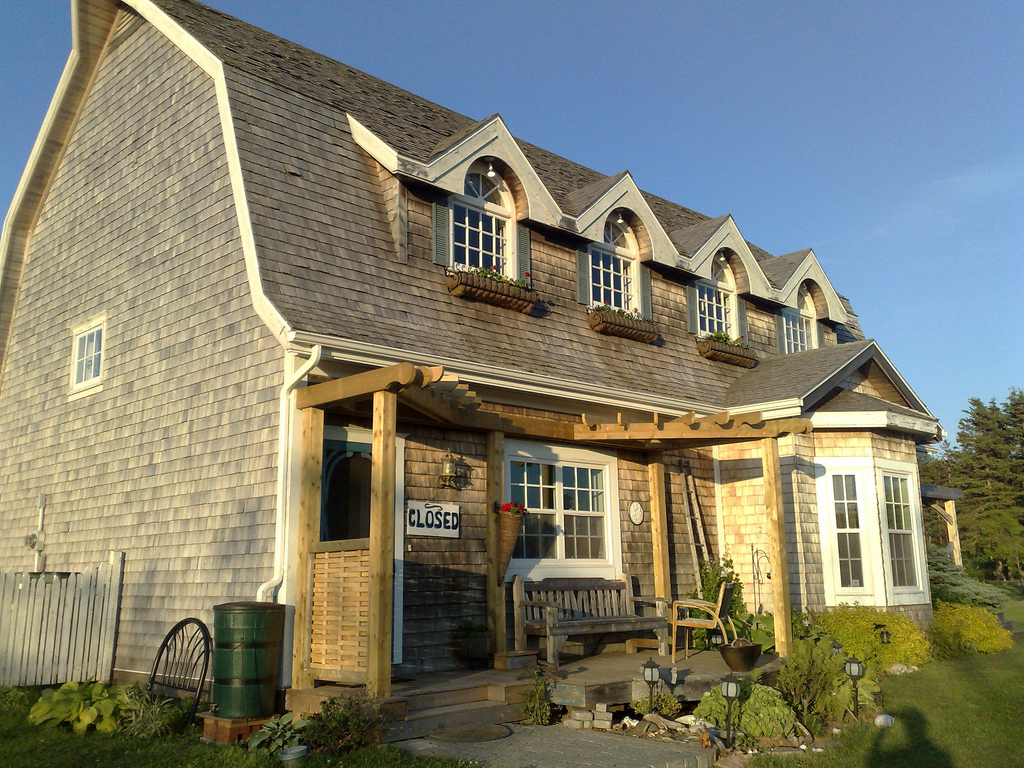 One the drive out to The Pearl – they're on the road from North Rustico to Cavendish on Prince Edward Island's north shore – we passed Dayboat – remember Dayboat?
Or, rather, we passed the empty carcass of what used to be Dayboat, now closed and with a for sale sign on the lawn. Dayboat always stuck me as a restaurant trying much too hard to be something more than it had any right to be: it was like one of the self-proclaimed popular kids from high school who, in the end, were neither interesting nor worthy of much envy.
The Pearl is the antithesis of this: there is not a drop of braggadocio in the place, and yet, in a quiet, unassuming way, everything from space to service to food is almost perfect. The Pearl doesn't have pretensions, doesn't claim to be something it's not, it is just simply excellent.
The room, on the ground floor of a wooden house, is eclectically decorated without being cluttered. I was sitting on an old church pew on a comfortable cushion and felt immediately at home. The view out the back windows is of Island farm fields; they have good taste in music.
The service was flawless: servers were witty, kind, and thoughtful of Oliver (such a rarity in restaurants; "we can make anything he might like" was such a refreshing counterpoint to the usual "chicken fingers or spaghetti?").
I had the $45 prix fixe menu, part of the Dine Around initiative of the PEI Restaurant Association. It was a good choice: a lobster and asparagus tart to start (so good it brought tears to my eyes), a well-cooked piece of halibut served over potato salad for a main, and a rhubarb tiramisu for dessert. I had an espresso with dessert and I'm happy to report that it might be some of the best-prepared coffee available on the Island.
Oliver had crepes made with Kim Dormaar's smoked salmon; he devoured them quickly. The chocolate pot de creme he had for dessert was equally quick to go down; I grabbed a spoon or two, and it was dense, dark and luscious.
Catherine started with oysters, had the scallops as a main, and a tart for dessert (which they discretely put a birthday candle in without me even asking); she really enjoyed all of these.
Prince Edward Island being Prince Edward Island, we knew almost everyone else in the room: Oliver's grade one teacher was in one corner, our friend Karin in another, and a group of women that Catherine had seen earlier in the day at Fanningbank at the front. Everyone seemed to be enjoying things as much as we were.
If you're looking for a nice place to eat outside of Charlottetown, I can't recommend The Pearl more highly: they're open nightly for supper at 4:30 p.m. and on the weekends for brunch from 10:00 a.m. to 2:00 p.m. If our experience over two years is any guide, you should probably make a reservation.