So I built myself this: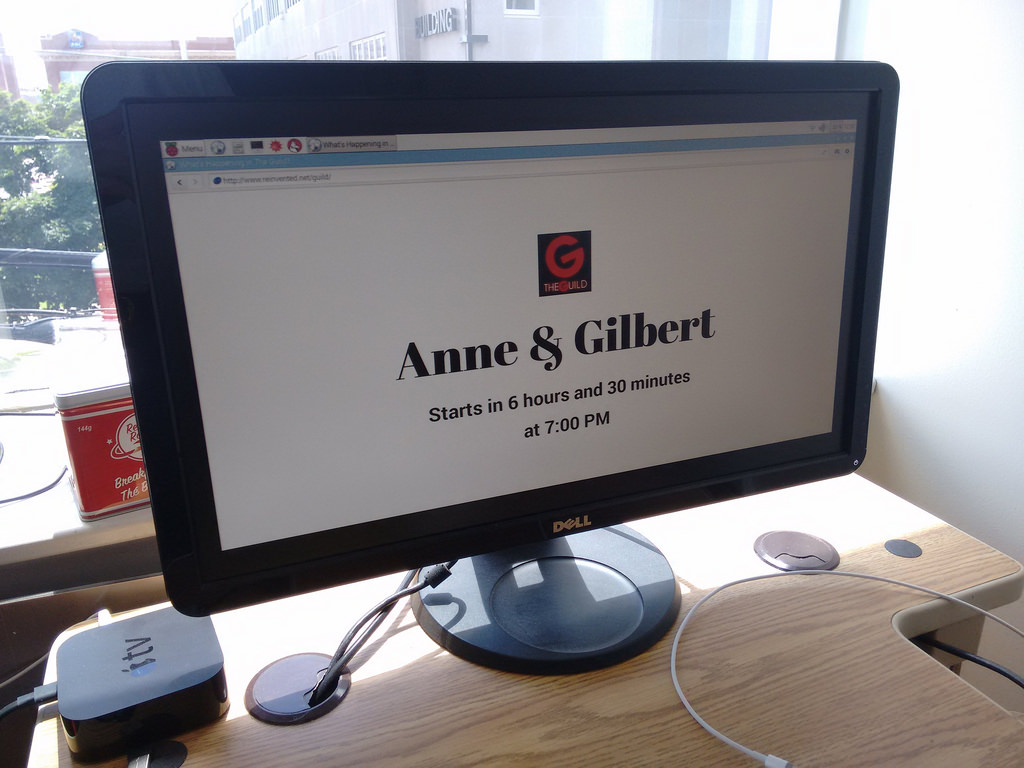 It's an early warning system for performances in The Guild theatre, which sits mere inches from my office. It uses this schedule-harvesting code to pull an iCalendar version of the theatre schedule, and then this PHP iCalendar parser to look for what's playing next. It runs in on a Raspberry Pi browser, and sits at the end of my office.
So now I'm never caught unawares by heartfelt belting outs of of passionate musical theatre anthems.