Back in August I changed the body type here to Goudy's University of California Old Style typeface, a digital version from P22.
My love for the face was tempered by the lack of a bold variant, which left me to underline for emphasis, which I never quite took to.
So I went looking for a new face yet again, and this time I've set on Goudy's Deepdene, also from P22.
It's not quite to my taste as Californian – the italic variant is a little too twee – but I do like the face nonetheless, and I'm enjoying getting used to it.
Deepdene, designed by Goudy in 1927, was named for his home in Marlboro, New York (named, it is said, for his previous residence in Queens, New York City, on Deepdene Avenue).
Goudy moved to Deepdene in 1920, operating his Village Press there until a fire tragically destroyed his shop in 1939.
The story of Deepdene can be found in the pages of Goudy's book A Half-Century of Type Design and Typography (you can read the full text in the Internet Archive)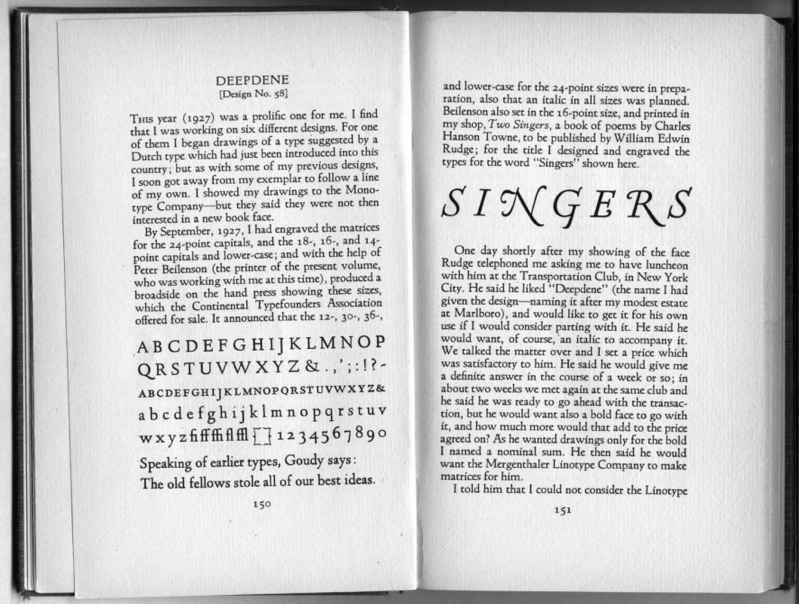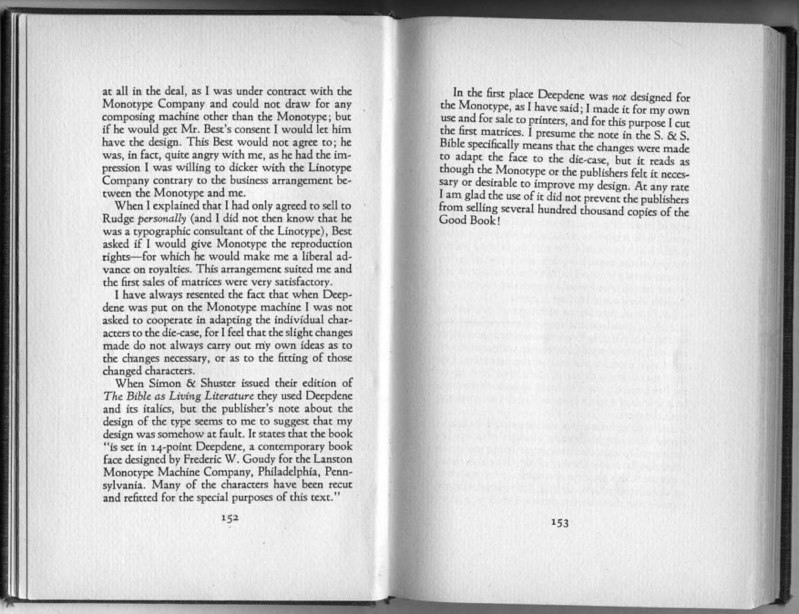 Here's an undated photo, from the Marlboro Free Library, of Goudy and his family at Deepdene: