The temporary death of our refrigerator (it died completely; then, after a 12 hour rest and defrost, sprang back to life) resulted in a lot of spoiled food (sigh) and an opportunity to really clean out the fridge and freezer (yeah!).
So before supper I made a bicycle run, with trailer in tow, up to Sobeys to replenish our larder.
After supper it became obvious that I had left out several important things, like danishes and toilet paper. So I got back on the bike and rode back to Sobeys. I didn't need the trailer for this run, but I did need something to hold the groceries, so I snapped a pannier onto the bike.
Which is how I came to discover that bicycle panniers snap equally as well onto the side of Sobeys grocery carts, providing not only a handy place to stick the pannier while shopping, but also an easy way to load up the pannier at the cash.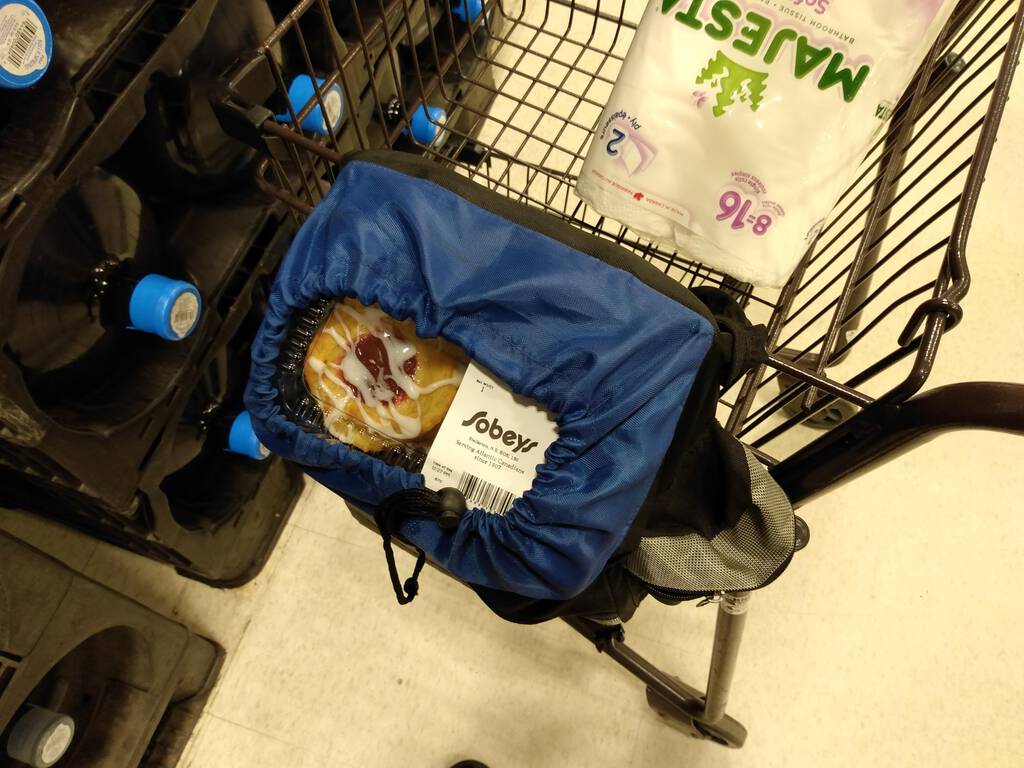 See also How to Pronounce Pannier.