The new Bruce Rainnie-Kevin "Boomer" Gallant host-weatherman relationship is in its early days, obviously — tonight was their second night together. But already there are danger signs: it's imperative that Bruce not attempt to out-Boomer Boomer with the witty quips and awkward puns.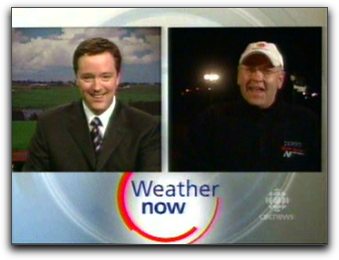 For the relationship to prosper, Bruce must play the straight man — the Hardy to Boomer's Laurel, the Jerry to Boomer's George, the Desi to Boomer's Lucy.
There's not room for two playful buffoons on Compass, and while Bruce need not play things dour, he's got to play with the wry, bemused comeback, not the pre-emptive outpun.
Stay tuned.