The Cotswolds-based cycle.travel site has an excellent description of itself:
Cycling is awesome. Amazingly, beautifully so. This humble machine, invented some 150 years ago, gets us to work, into town, and to see friends… faster, cheaper and plain more fun than the alternatives. It gets us to Britain's best scenery entirely under our own steam. It gets us away from the daily grind.

Cycling gets us places. That's why this site is called cycle.travel.

Not everyone wants to be Bradley Wiggins. There's a lot of cycle.sport and cycle.performance on the web. We aim to be something different. For us, it's not about the bike; it's about the ride, and making better, more liveable cities and countryside with the bicycle as our chosen weapon.
The site also happens to have the best cycle-routing systems I've yet to come across, one that truly leverages the cycle-related data in OpenStreetMap to good end.
Compare, for example:
Here's the routing via the ORSM routing algorithm from my house to the Charlottetown Farmers' Market, one of two cycle-routing options on OpenStreetMap: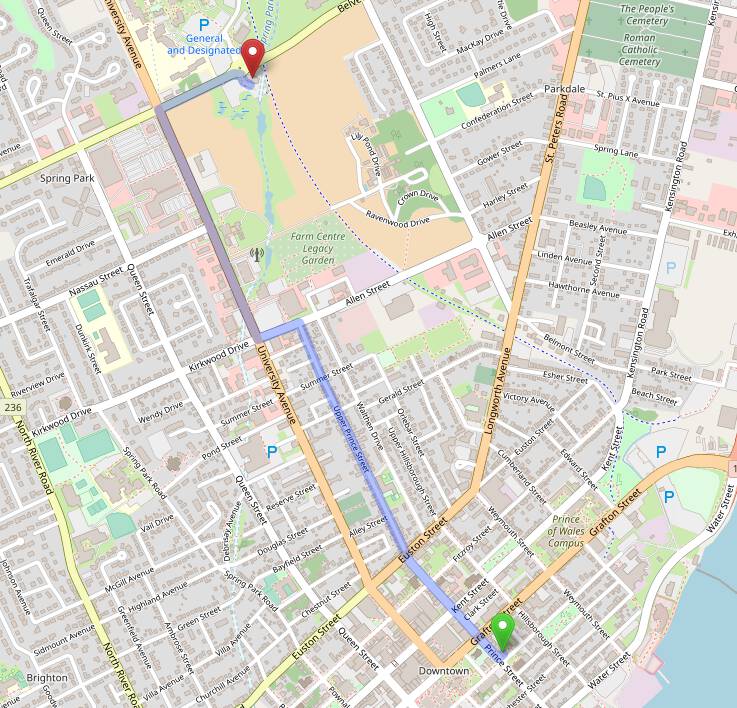 This route suffers for taking one out onto University Avenue, a very cycle-hostile street at the best of times, and particularly so north of Allen Street to Belvedere.
GraphHopper, the other OpenStreetMap cycle-routing option, is a little bit better: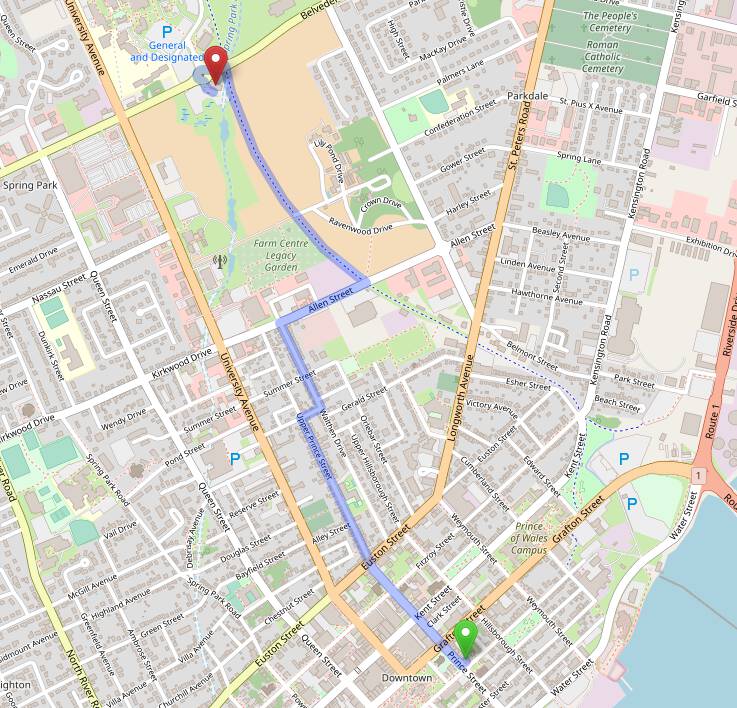 GraphHopper's route avoids University Avenue and routes to the Confederation Trail, but that stretch of Allen Street from Walthen Drive to the trail is fraught with cycling pitfalls.
By contrast, here is the cycle.travel route, which happens to be the exact route that Oliver and I take to the market every Saturday: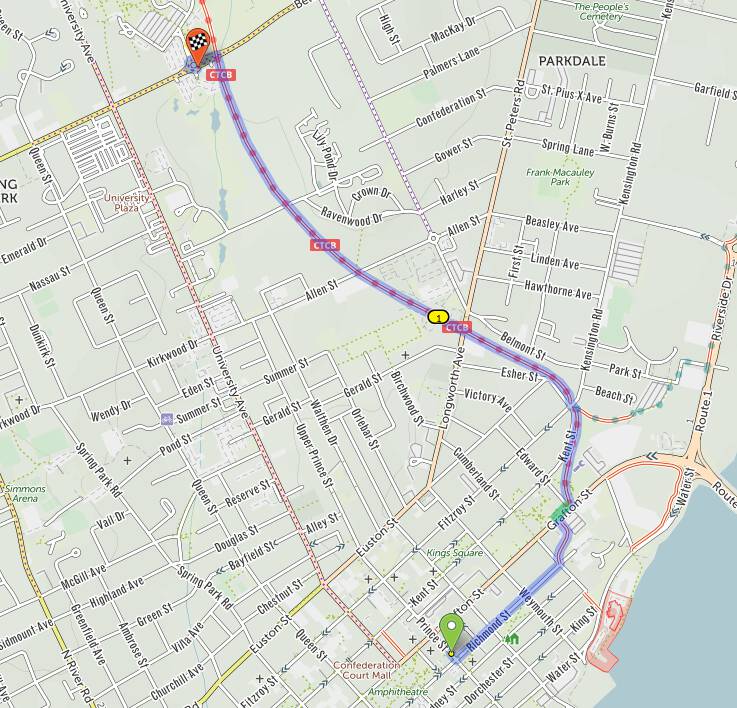 Any routing algorithm involves a struggle to weight competing factors: should the route be the fastest? the one with the gentlest hills? the safest? the most scenic?
As such finding a routing algorithm that suits your particular tastes is much like finding a coffee you like drinking. I'm glad I found mine.