Once of the things I love about Berlin is that walking its streets often presents you with such unexpected delightful things in the oddest places. I Like Paper, in Kreuzberg on Reichenberger Strasse, for example, which I stumbled across today.
They describe themselves like this (translated from German by Google):
A young Berlin label which specializes on designing with illustrators and designers unique collections and accessories.
They use a lot of Tyvek. And my favourite of their Tyvek products is the Pappwatch. While they have their own range of interesting watch designs, you can also design your own, using an elegant tool to upload and arrange your own imagery. Like this: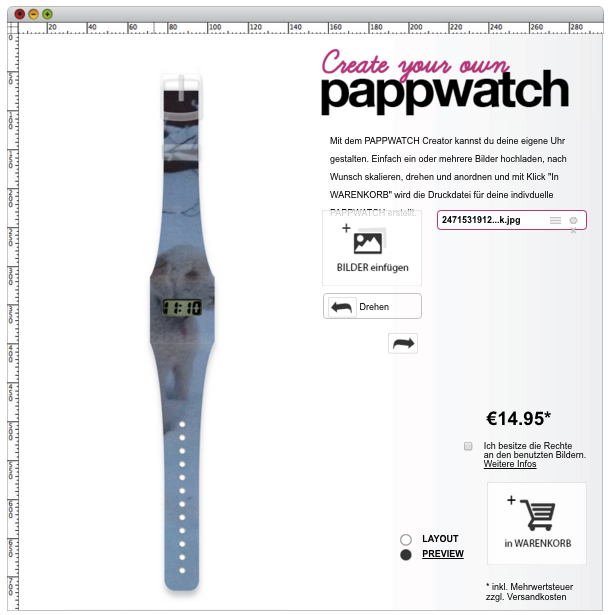 Neato!