At long last an episode of the newfangled Compass can be watched on the web.
There's a bold new SCTV-like opening montage with trumpets blaring accompanying a dizzying array of flying heads and PEI landmarks. It's a little unnerving to see Sally Pitt's head flying through the air sandwiched between a lobster and a lighthouse: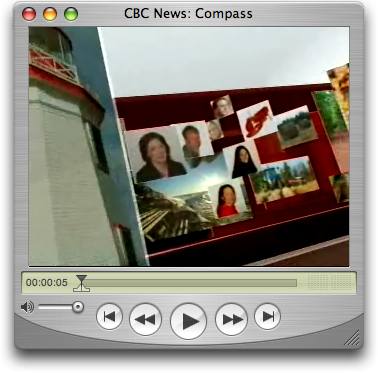 I'm dumping the video into an MPEG right now (handy instructions on doing that to follow shortly) and will watch the whole hour once I return from dinner; more accolades and biting commentary to follow.