Remember those coffee bags I printed up for Youngfolk & The Kettle Black? Well they're in use now, filled with coffee and available for sale in the roastery at 142 Richmond Street (Victoria Row) in downtown Charlottetown.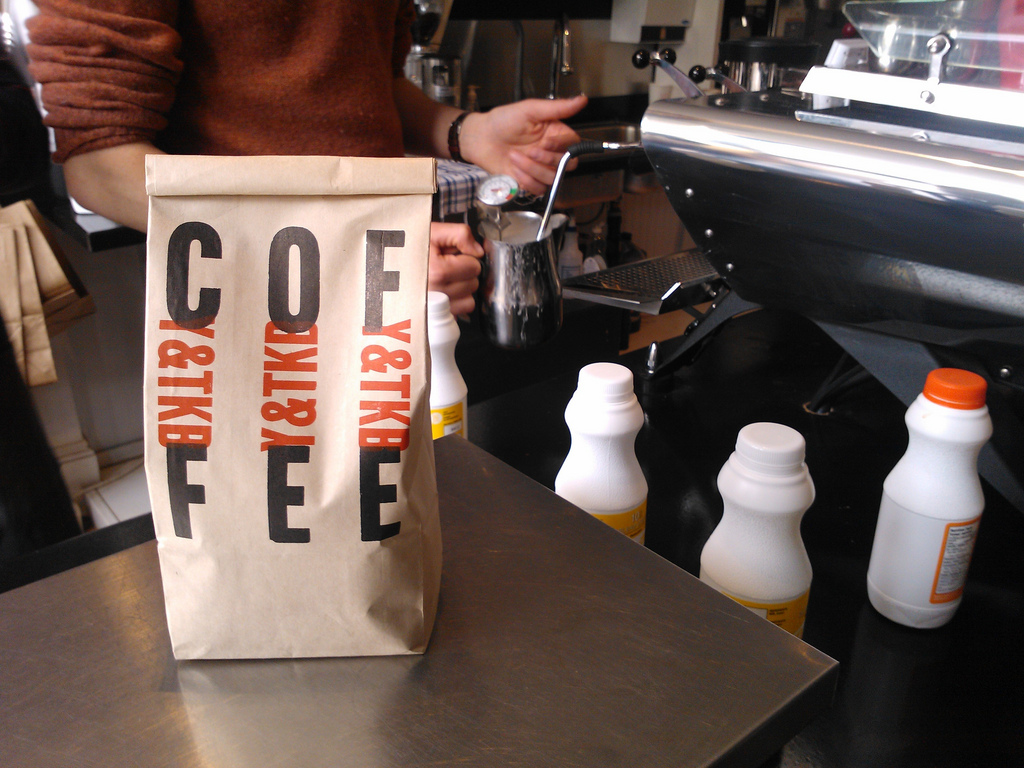 At some point in the future this whole Internet thing might come crashing down on me and I might be forced into printing wedding invitations for a living; in the meantime making coffee bags seems like a much more noble use of the letterpress.
Next step: modify the design for the smaller bags, while have a valve sticking out of them, which will make for even more design constraints.