I've had the privilege of visiting my friends Olle and Luisa here in southern Scandinavia — sometimes Denmark, sometimes Sweden, depending on where the wind has taken them — every year for, well, as long as I can remember. One year I visited twice. I've met their brothers and sisters and parents and aunts and uncles. I've been to their birthday parties. They've been to visit us — as artists in residence — in Prince Edward Island. They are among my oldest and dearest friends, and I hope I can still be visiting them when we are all in our 90s.
Several years into my Øresund experience I met Jonas, also from Malmö. We ended up at the same reboot conference dinner one year, sat at the same table, and I chipped in for cab fare to get him home. He was there the next year too. And then Oliver and I met up with him in London. And then the next year in Malmö. Oliver and Jonas and I went to CC Camp last year outside Berlin. And Jonas was here in Malmö again this year, where we had a great experience making wood type, and a box to hold it. Jonas too is a good friend and a fellow traveller, and it's always wonderful to see him, no matter the country we find him in.
When Catherine and I were again here in Malmö, for the final reboot conference, we met Olle and Luisa's friend Morgan: he drove us up to Ladonia and we hiked down to the seashore together. Since then Morgan has become a dear friend too. Oliver and I met him in Berlin for supper. He was there in Berlin again last year when I was there in February. And he graciously invited me to be a guest in his house on this trip; I've enjoyed staying with him (and his excellent cat Alfred) for the last 5 days: he's provided me with a place to lay my head, excellent food and good company.
Arriving in Malmö last Friday night and showing up at Olle and Luisa's apartment for supper with all of the above truly felt like walking next door — albeit a very long next door — to continue a set of friendships the only unusual part of which is that they exist separated by unusually large amounts of geography and time.
Today was my last full day of this trip here — I leave for Ukraine tomorrow morning — and we finished it grand style. Luisa and Olle and I took the train up to Helsingborg to visit Fredriksdal Museums and Gardens and the Grafiska Museet Helsingborg within it.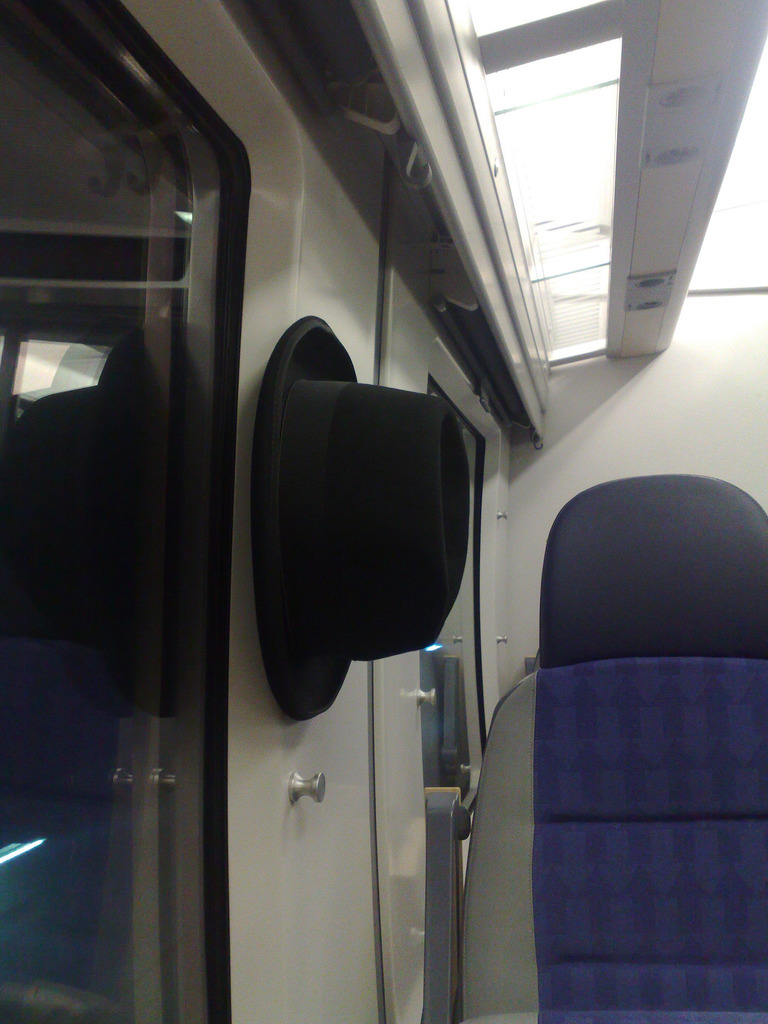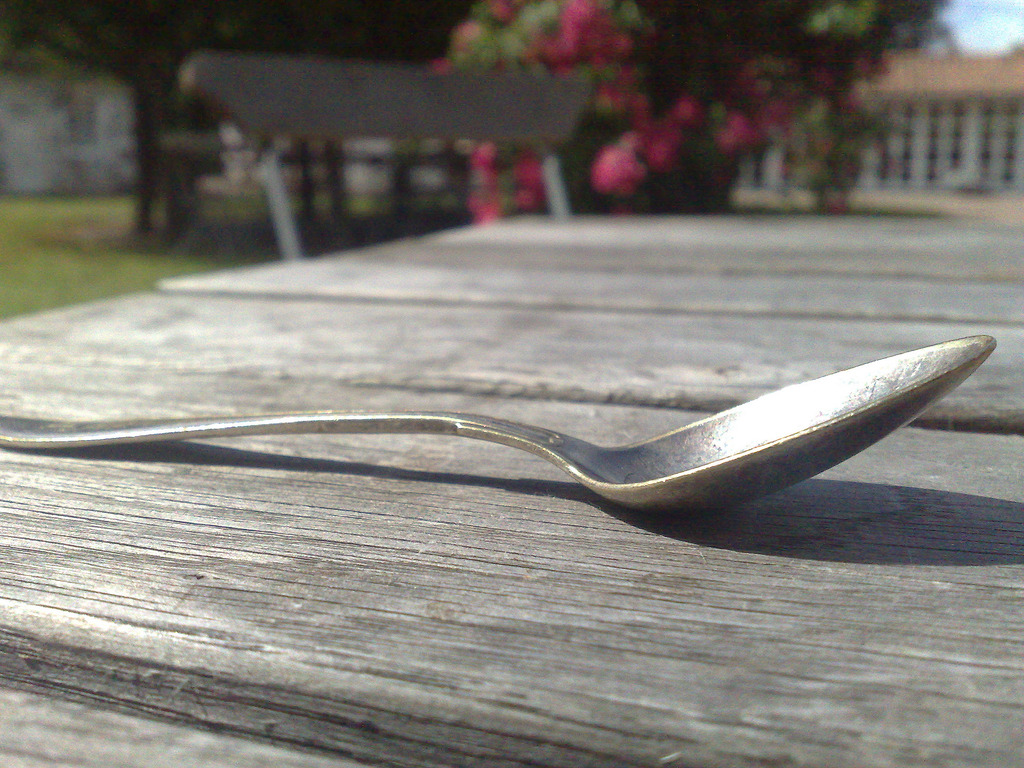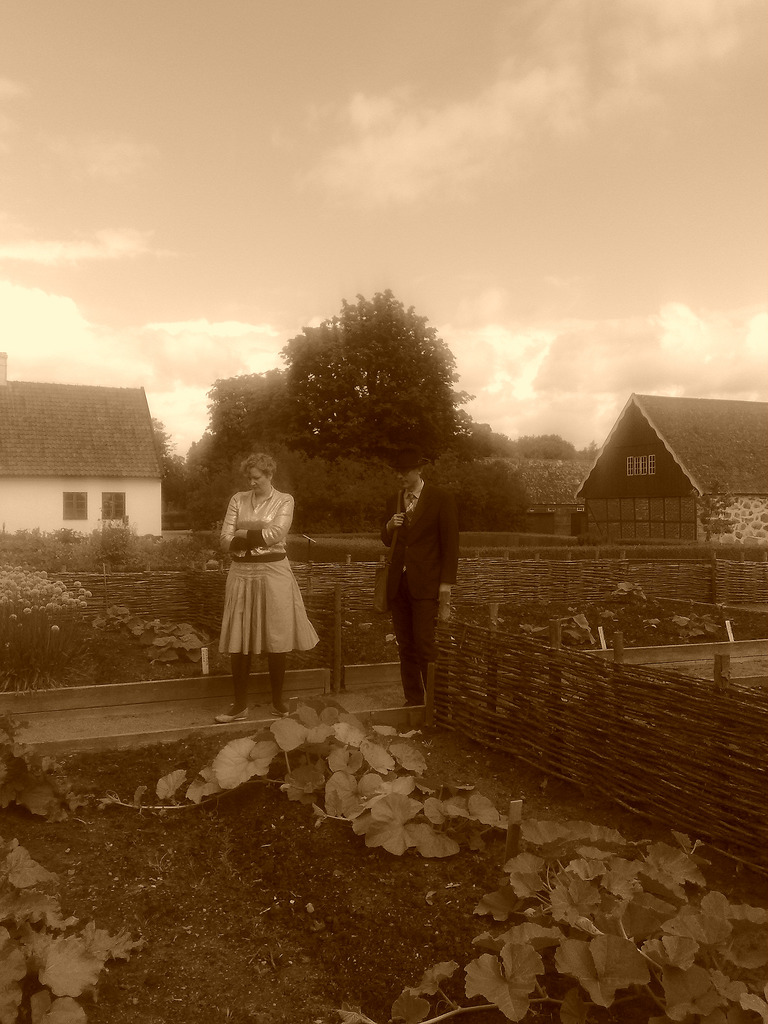 Oliver and I had visited the museum last year, and I had an inkling that they had a Golding Jobber press similar to my own there; when it popped up on Luisa's list of possible things to do, I think the smile on my face made the visit inevitable. The Grafiska Museet, as it turns out, does have the sister of my Golding Jobber No. 8 in its collection: it's a fine specimen, about 20 years older than mine, and much more feature-complete.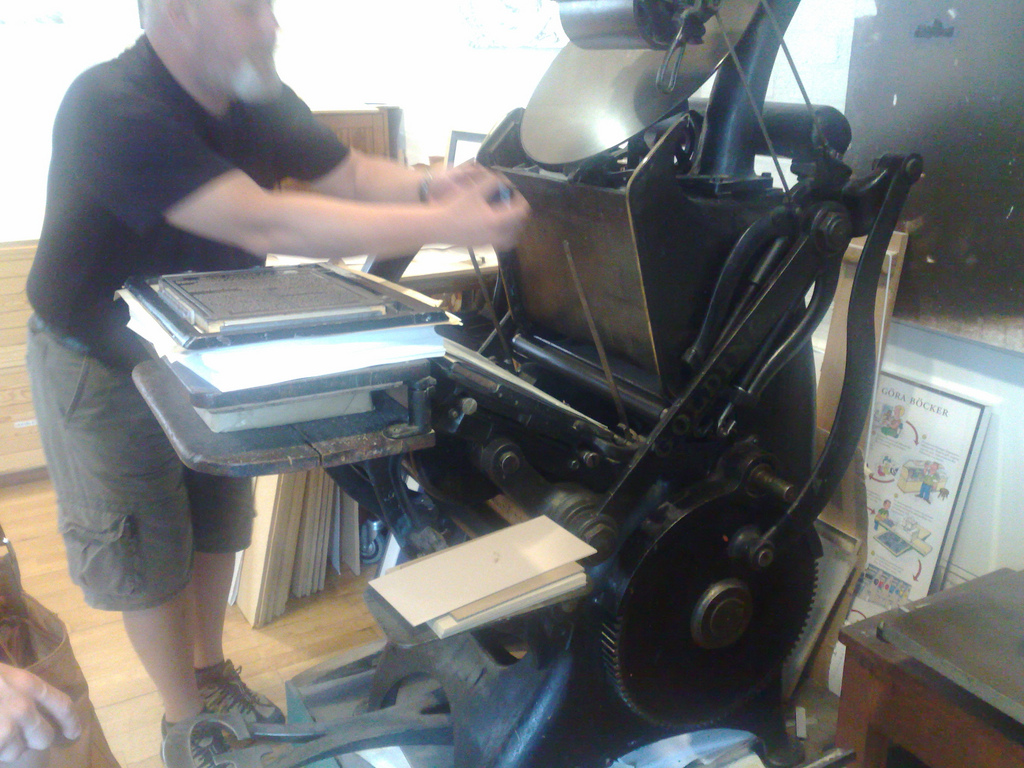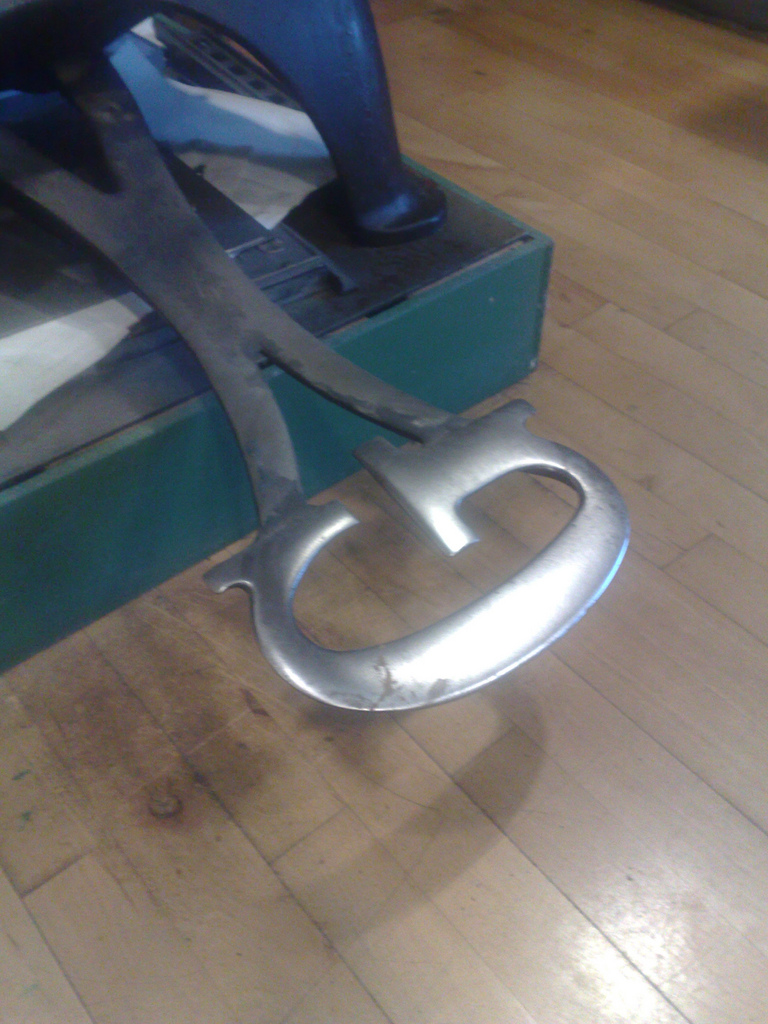 I showed them how to locate the serial number and I've emailed it off to me Golding Jobber guy to see if he can find its birth date. I got to know a little more about the museum and Olle and Luisa got a cooks tour of the Intertype machine and, as we readied to depart, the printers at the museum made a lovely gift for me of a collection of wooden and Bakelite type from their collection of pied type.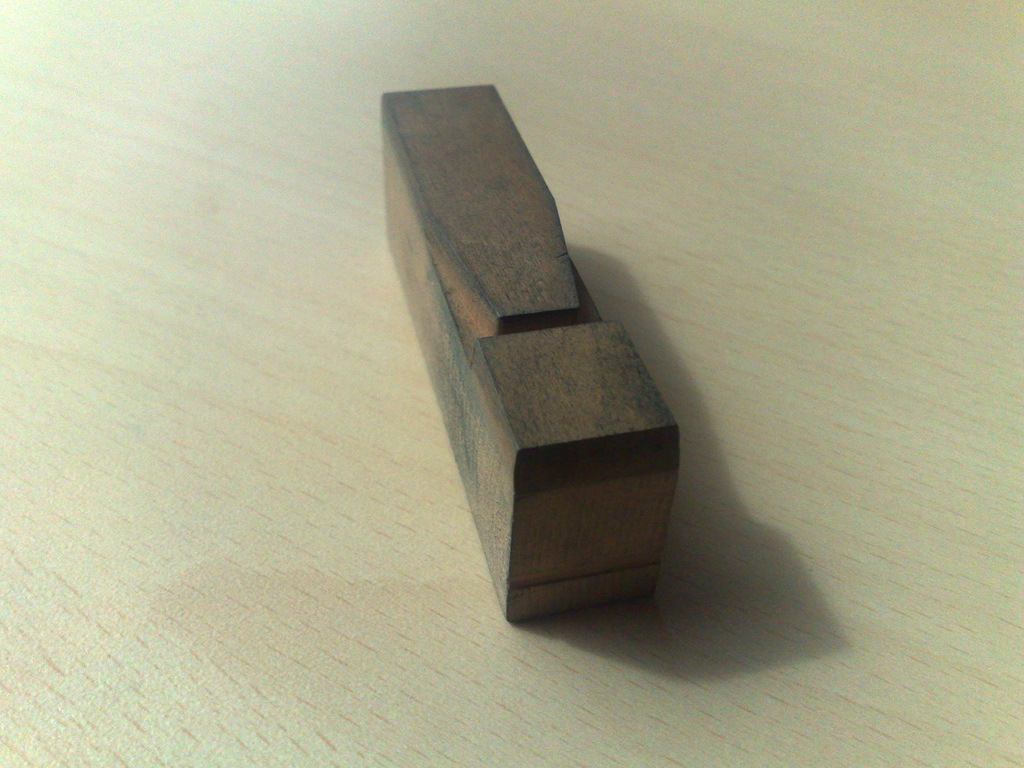 After the museum we had an excellent lunch by the sea, took the train back to Malmö, and finished up with coffee at Lilla Kafferosteriet, one of my favourite places for coffee.
Tonight, as has become a small tradition, Morgan served crayfish and schnapps and he and Olle and I wiled away the evening talking about love, relationships, geek tribes, creating safe spaces and experiences for kids who are different, and all manner of other things. It was a lovely way to end the day.
I'll saddle the horses in the morning and, after a final breakfast with my nordic tribe, I'll jet off to Ukraine via Latvia for the next step of this year's great adventure.