It was an unseasonable 14ºC today, sunny with just a little wind, and so I took the opportunity to cycle my canoe out to Andrews Pond for one last paddle before winter.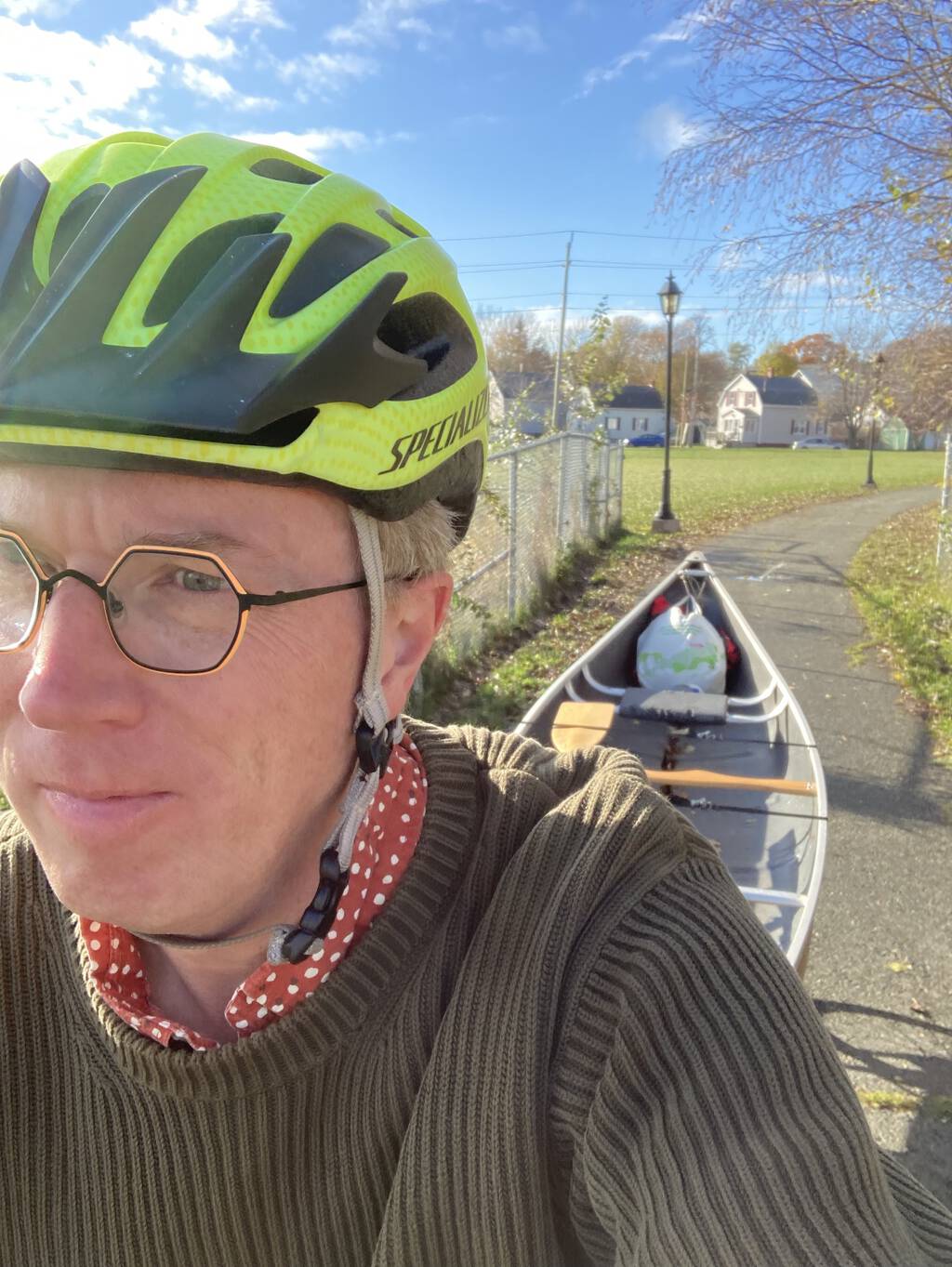 It turned out to be a lovely day for it: just the right temperature for a more-grueling-than-everyday bicycle ride that's mostly-uphill on the way there, calm enough on the water that I didn't get blown around a lot.
I'm not a strong cyclist, and towing the canoe out to East Royalty remains at the edge of what I feel physically capable of; it's good training for the mind, however: the last push uphill from Kensington Road to St. Peters Road is hard and the only way I can do it is to avoid thinking of the destination and, instead, just focusing a few metres ahead of me.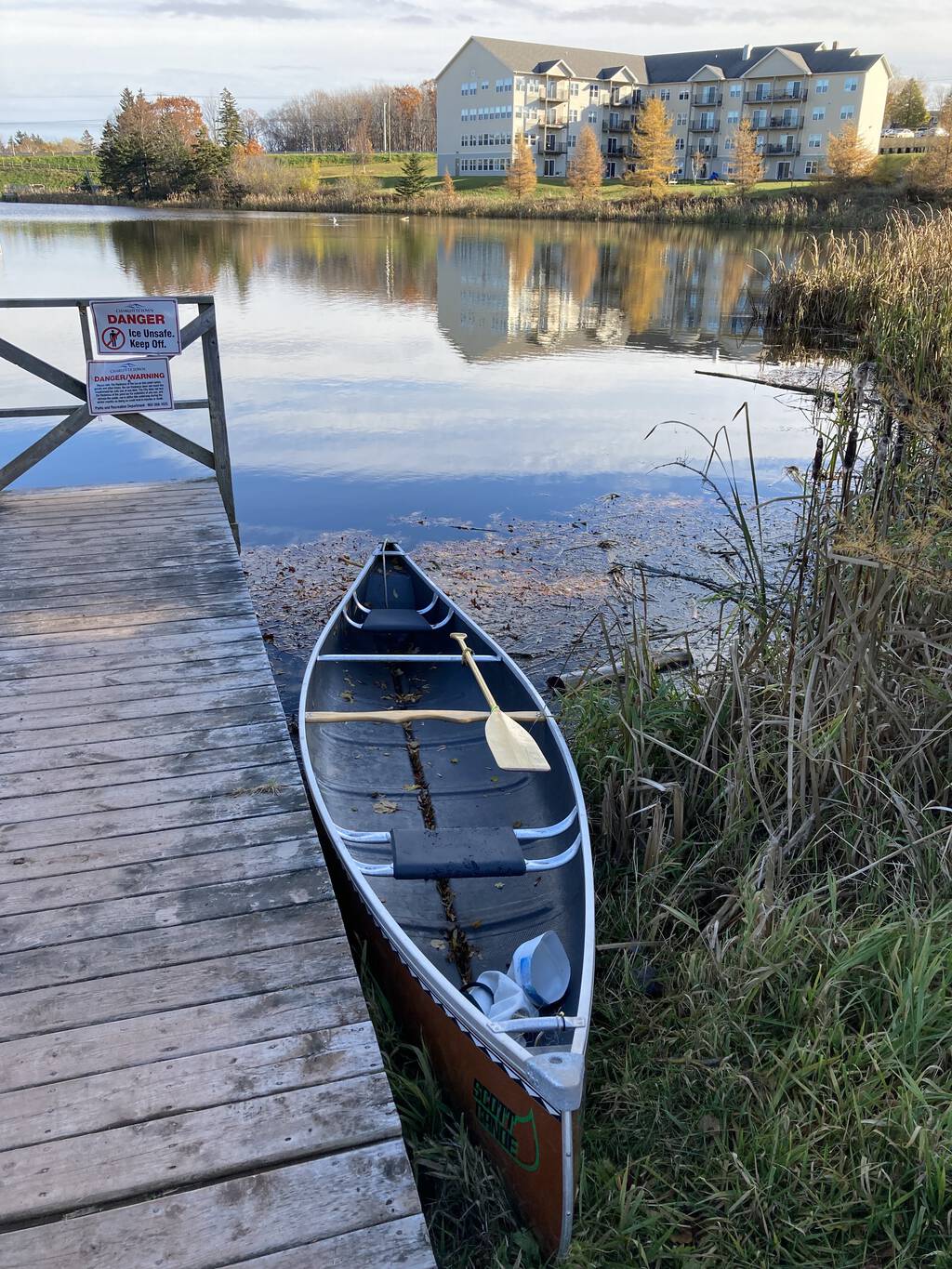 Autumn on Andrews Pond has a whole different feel than summer: the leaves are falling, the ducklings of summer are now full-fledged ducks, the sun hangs lower in the sky.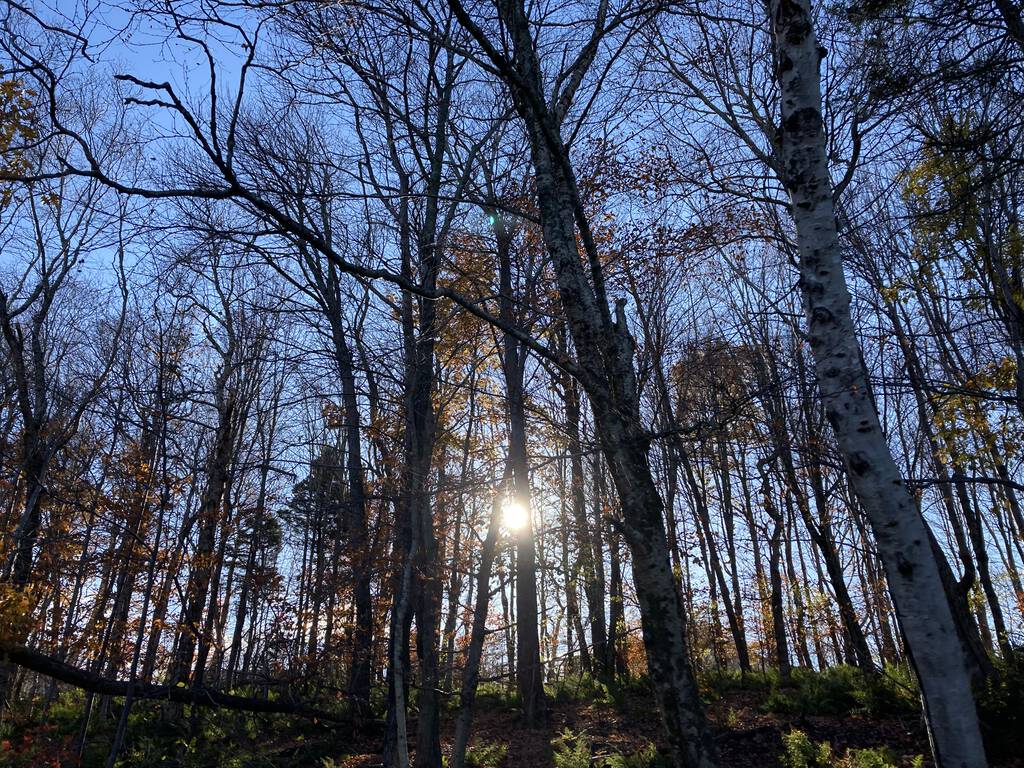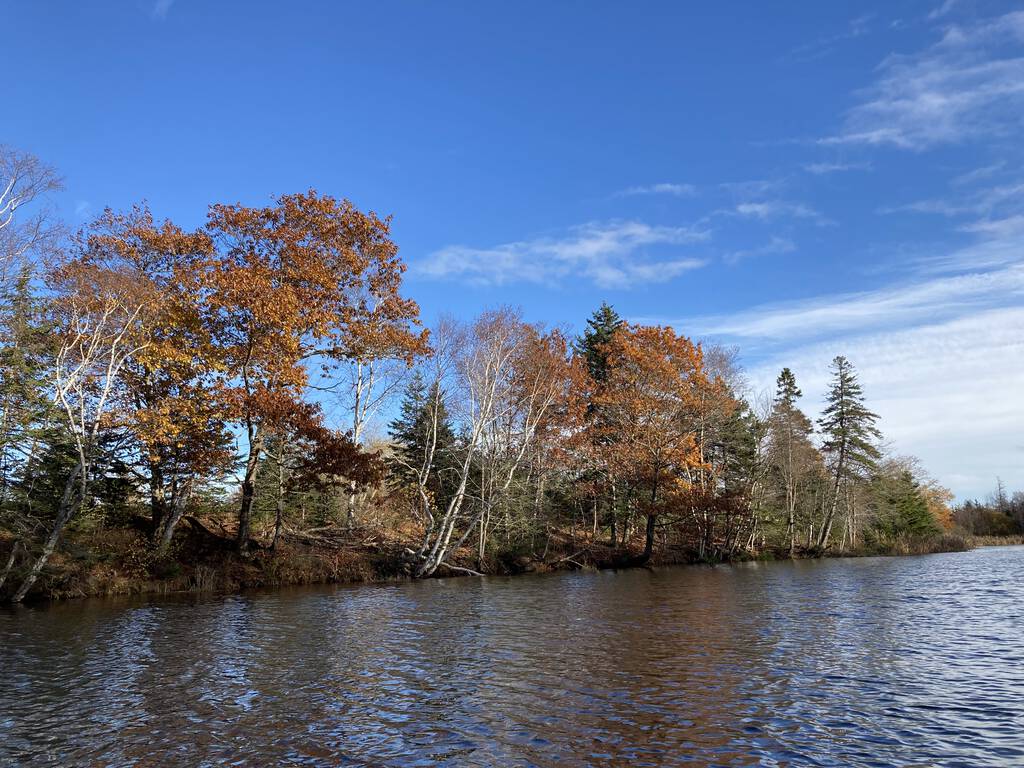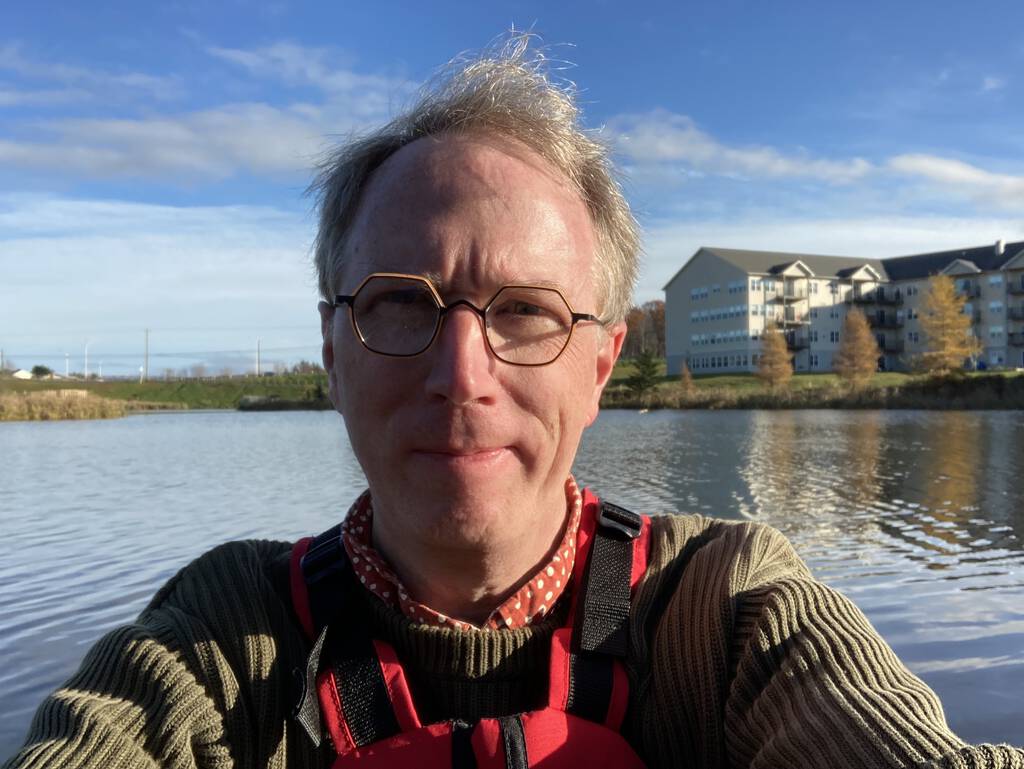 My gift to the pond today was to fish an Island Coastal traffic cone from the bank and load it into the canoe. I left it at the dock for them to pick up.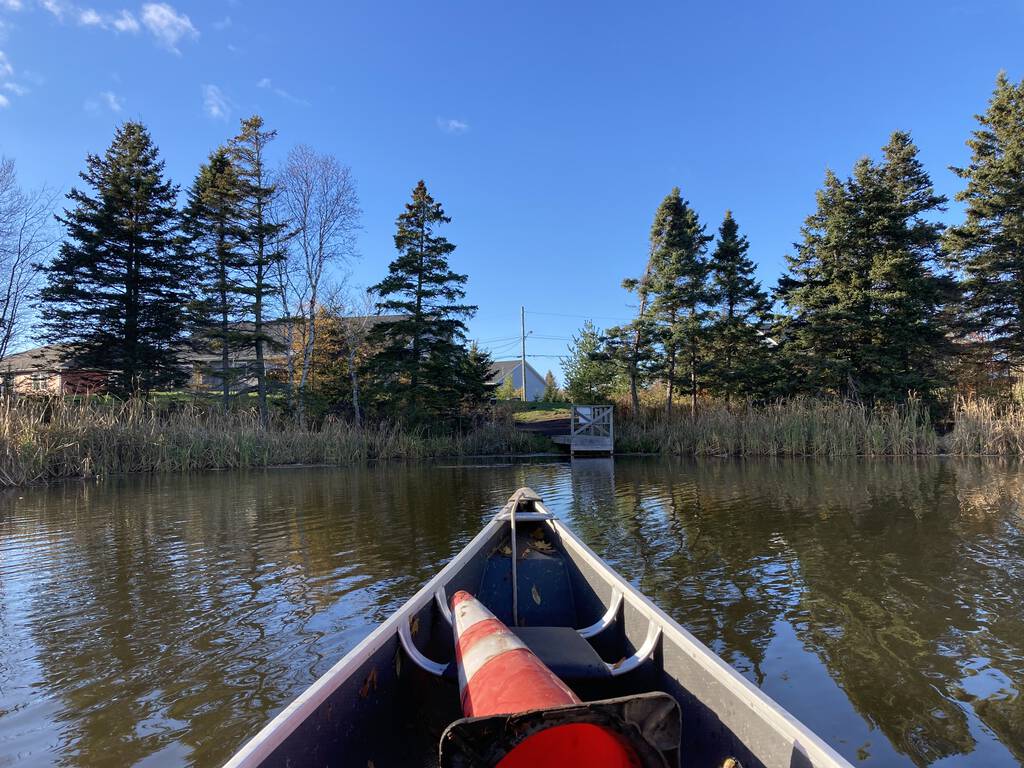 I'm still finessing the canoe-wrangling part of the process: it's relatively easy to get the canoe into the water and out of the water; getting it back on its trailer is still something that takes a lot of fussing and cursing.
Beyond the joy of the cycle and the paddle, cycling along Riverside Drive towing a canoe continues to bring joy simply from the reaction of others: some are blasé, some do a double-take, some honk their horns in solidarity, and one person stopped their car on the side of the road and shot video.
Feeling confident paddling a canoe solo has been one of my great personal accomplishments of 2021, both on the metaphorical and practical levels. I look forward to getting back on the water next summer.