On Grafton Street in downtown Charlottetown there is a branch of the Bank of Montreal. On the front of the bank is a large outdoor clock. At one point this clock may have actually told the time, but for as long as I can remember — at least a couple of years — it has not: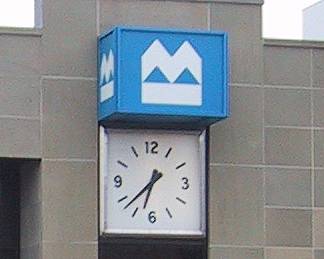 While this is annoying, and perhaps even irresponsible on behalf of the bank, more so it is just plain stupid marketing for the bank: if they can't even fix their clock, I say to myself, what are they going to do with my money? Are their computers and adding machines and timelocks broken too?
I can't imagine an amount of money that would be too much to prevent the Bank of Montreal from simply getting someone in to fix the clock and, if it cannot be repaired, simply replacing it with something else.