Earlier this week, with a mid-COVID reopening in the offing, City Cinema launched a new website.
With the flip of that switch ends a 25 year partnership between the cinema's founder Derek Martin and I, where, under various corporate banners, I coded, managed and hosted the website. This effort, in turn, had its roots in some early website hosting I did for Wormwood's Dog and Monkey Cinema in Halifax at the very dawn of the public Internet, so there are bits of code here and there that I wrote in 1994 that just kept on working. So, like, old.
If you are eagle-eyed, you can see an early version of the City Cinema website in this Compass clip from 1995: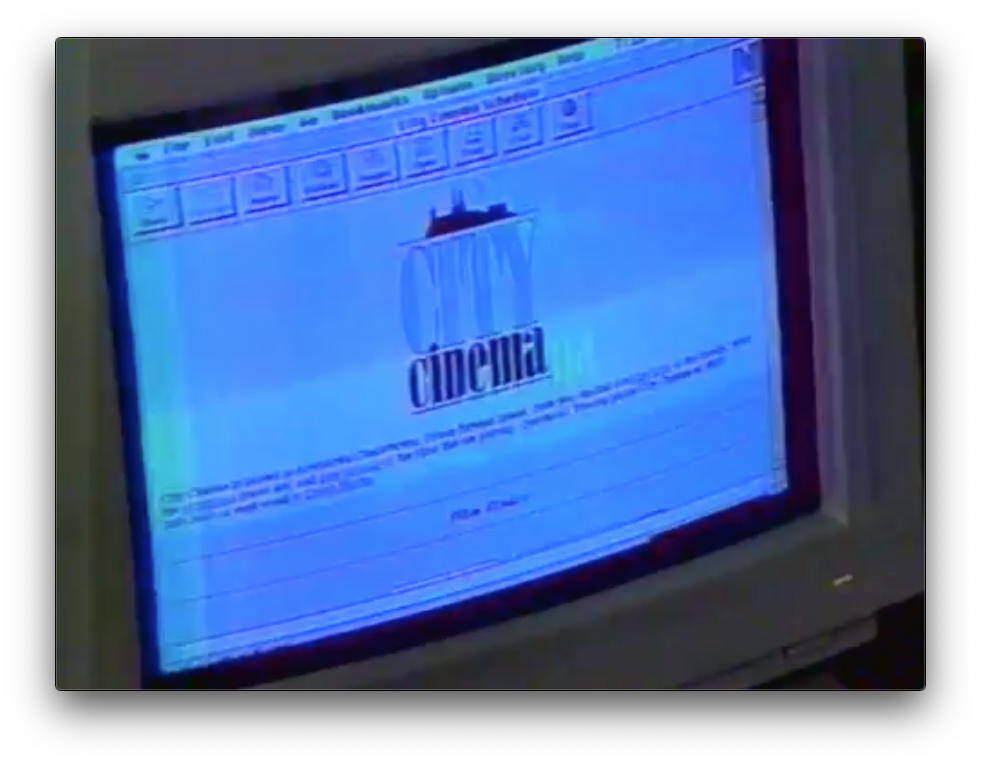 There are versions of the website in the Internet Archive as far back as 1998, back in the days when the site was hosted on the Island Services Network server (days when I didn't know how to spell Charlottetown, apparently):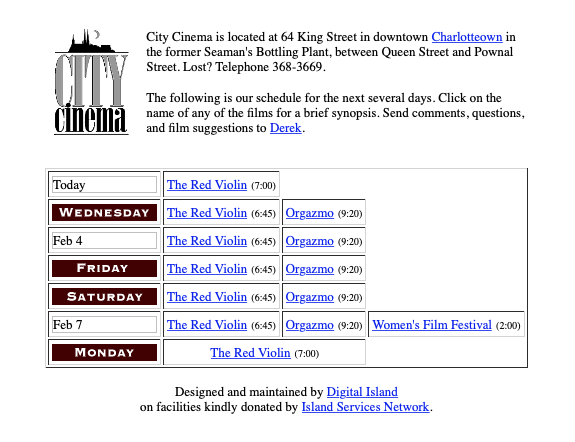 The site's design evolved over the years, settling into a front-page calendar view of the current month's schedule around 2001, a design that remained largely unchanged for the following 20 years:
From 2002, when I made the last substantial changes to the code, until this week, when the site went offline, 1,792 films appeared on that calendar–from A Bag of Marbles to Zorba the Greek–and thousands and thousands of online tickets were sold, using much the same PayPal-based payment system throughout, with a few tweaks here and there.
On the back end of all of this was an editor that Derek used to maintain the schedule that got rendered on the website, a simple PHP application that shared a lot in common with applications I built for The Old Farmer's Almanac and the Province of PEI.
There was a place to enter information about films: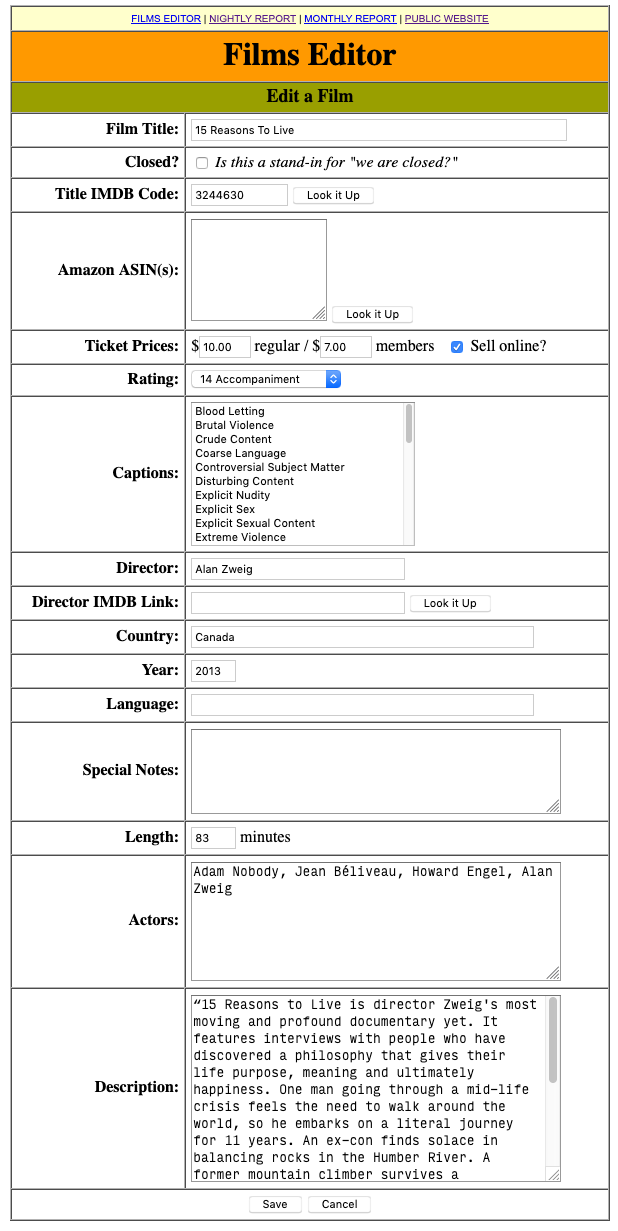 And a place to schedule films, in this case a special showing of Harry Potter and the Sorcerer's Stone in January: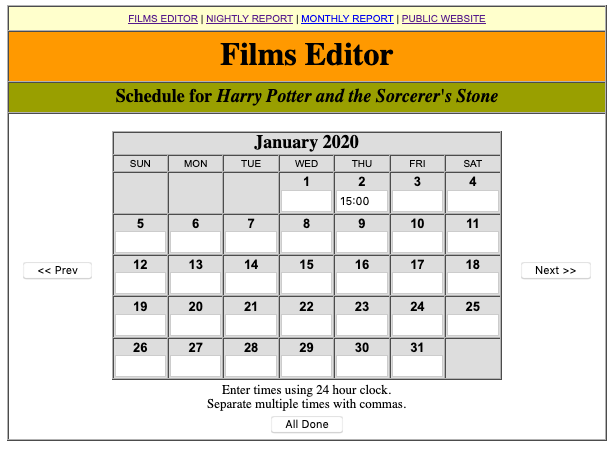 Although the website stayed much the same, I often used City Cinema as a testbed for experimenting with new web technologies. There was an RSS feed, an iCal subscription, a connection to Plazes, a mobile-friendly website, Alexa and Google Home skills, a Twitter bot. It was a fun way to learn about new things, especially things involving dates and schedules.
I'm enormously grateful to Derek for the opportunity: he was as flexible and creative and understanding a client as one could ever hope for.
Over all those years, no money changed hands, making the partnership the longest-standing example of my commitment to working for free.
The Charlottetown Film Society has taken over ownership of City Cinema, and Derek is moving on to new projects, and so our long partnership comes to an end.
Best wishes to City Cinema with its new management and in its new web clothing.