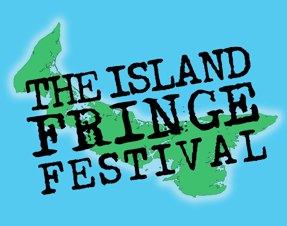 On a cool summer night last year I joined a couple of dozen other people in Kings Square in Charlottetown to watch WOLVES > BOYS, one of the shows the 2012 edition of The Island Fringe Festival. It was a witty little play, well-acted, and the venue couldn't be beat.
As such, I was well-primed when a request appeared in my email box last week, through a carefully-choosen intermediary, asking me to be a sponsor of this year's festival. I wrote a cheque – a modest $200 cheque, mind you, not a life-changing Tim Banks-style cheque – on the spot. As such I become a "Community Sponsor" of this year's fringe. Or rather Reinvented does.
The sad irony is that I'll be away in Ontario for the duration of this year's festival – August 29 to 31, 2013 – and so I won't get a chance to enjoy the walk-on roles, skyboxes, VIP lounge access, extravagant afterparties, and other perks that such sponsorship affords1.
If you happen to have a few hundred dollars kicking around and an urge to support independent theatre in unusual venues, perhaps you could become a sponsor too? Just go here and follow the links.
1. I exaggerate: the perks of "Community Sponsorship" are a more modest "logo on Island Fringe Festival website, recognition of your business on Island Fringe's Facebook and flyer included in welcome packet for Island Fringe Festival artists and volunteers."
2. Post title courtesy of Rogers & Hammerstein's "Oklahoma," The Surrey With The Fringe On Top.