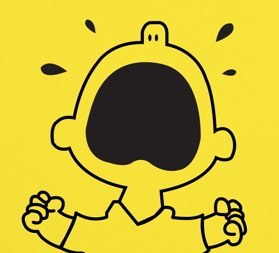 For several weeks now we've been subjected to entertained by rehearsals for You're A Good Man, Charlie Brown here in the Reinventorium, another fringe benefit of having an office colocated with PEI's premiere venue for musical theatre.
Like Anne and Gilbert that almost killed us kept us in rollicking good spirits last summer, this means that one must be able to do complex digital work while "okay, again, from the top… You're a Good Man, Charlie…" rolls over and over and over and over again a mere 15 feet from where you type.
Fortunately, I've been able to find my way there, and more than once I've found myself gaily whistling the chorus on my way to lunch.
One thing you gotta understand about this production of Charlie Brown: it's no half-baked amateur production. This is professional musical theatre that is – as I can well-attest better than anyone who's not in the cast – rigorously rehearsed by a top-notch crew of performers. It will be good and you should probably by a ticket right now.