I am a big fan – and a daily user – of the open source Kodi media centre. I run it on an inexpensive Raspberry Pi computer hooked up to our 20 year old Sony television and, thanks to video services that have Kodi plug-ins, like USTVnow and YouTube, I have a rich pool of content to use to supplement our steady diet of Netflix (which we watch via our Nintendo Wii).
Something that I'd been missing, though, was a way to watch Compass, the local CBC evening news here in Prince Edward Island. As a vocal Compass advocate, this absence from my supper hour seemed downright unpatriotic.
I've been able to bodge together a solution that works via an iPad, AirPlay and Kodi's ability to receive AirPlay streams. But it only works some of the time (most noticeably and helpfully on provincial election night), and, for some reason, seems unable to play me Compass.
And thus I was happy to encounter news of a CBC plug-in for Kodi, which held the promise of native-to-Kodi access to Compass (and a range of other CBC programs I've been missing).
And the plug-in works.
I was able to watch Dragon's Den with my breakfast this morning and it was rock solid.
Unfortunately, Compass seemed to be missing from the mix. Navigating through the Kodi UI to News, and then Local News Shows, results in just a single program, Here and Now, from St. John's, Newfoundland: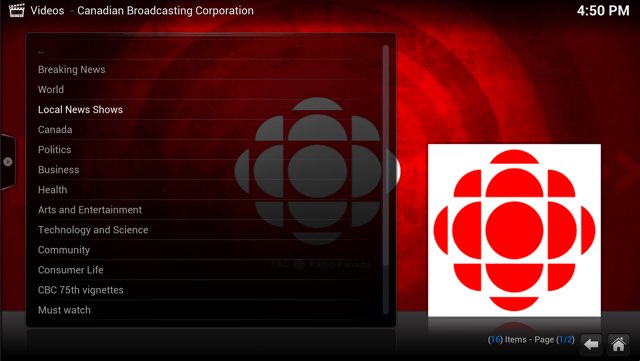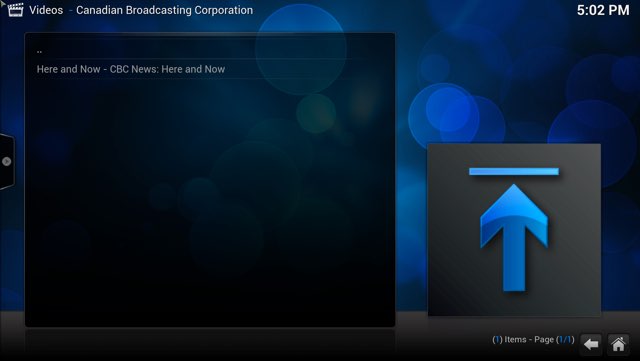 This isn't the fault of Kodi nor the CBC plug-in, though: if you navigate through the CBC's own (dreadful) video gallery, following the same path, you end up with the same result, showing a single local news program: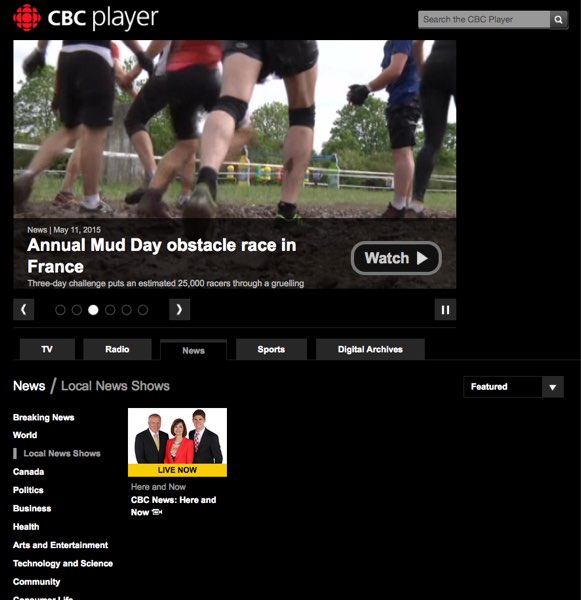 Navigating to video from the Compass website ends one up at a page with breadcrumbs that look like this: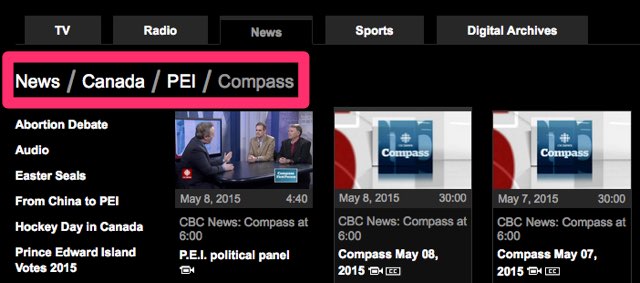 Which suggested that if, rather than following News > Local News Shows, I instead followed News > Canada > PEI, I might find the promised land. And, sure enough, it's all there: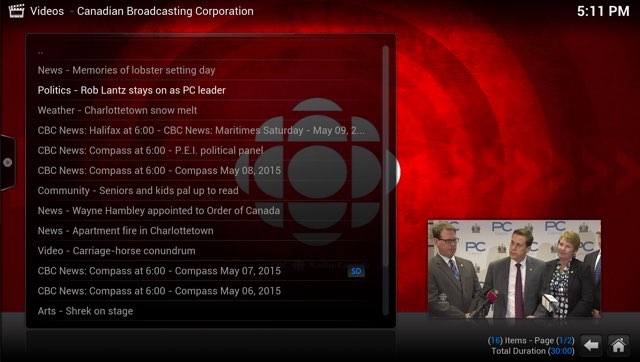 And here's Kodi happily playing last Thursday's episode of Compass: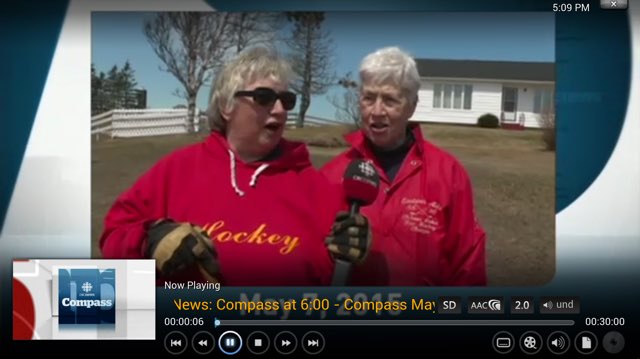 I am again a happy Compass patriot.