It's only fair, after I lavished so much praise on my Marimekko Cash & Carry bag, that I give credit to the bag that started it all for me, one designed and manufactured for me by Catherine and Oliver.
Back in April I was lucky enough to receive a surprise gift of an iPad 2 for my birthday; in the early days I snarfed up the bag that Oliver uses to carry his Nintendo DS to carry the iPad, but eventually Oliver wanted that back and so I was left with a need for a similar bag.
Fortunately I live with a talented designer and seamstress and so I received another surprise a few weeks later with the gift of a custom-tailored bag: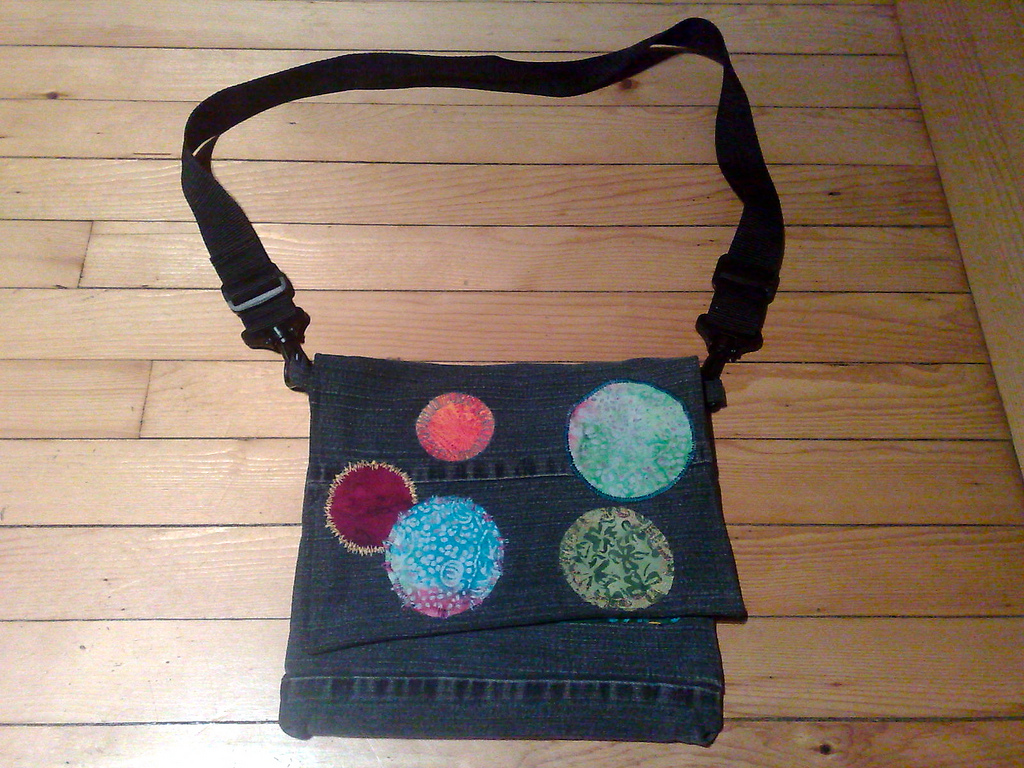 The exterior of the bag is made from an old pair of jeans, with multi-coloured circles appliqued on the outside. Inside there's just enough room for the iPad and an accompanying analog book or magazine, with an inside pocket to hold a USB cable or other small accessory: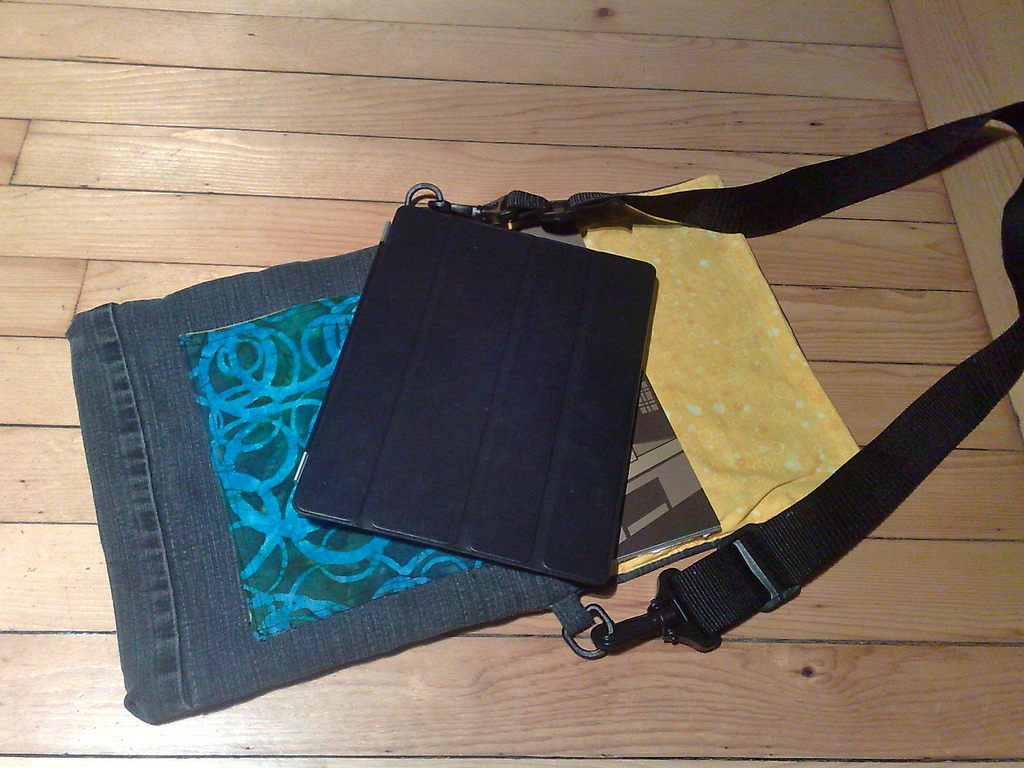 After I'd been using the bag for a week or two I had it in the shop for a few days (Catherine is nothing if not patient and willing-to-renovate) to take a few of the rough edges off (the iPad was getting caught on an inside seam every time I took it out of the case).
It seemed a little over-the-top to be carrying two bags around this fall, so I generally left the iPad at home; now that the Marimekko is up on jacks for the winter, the iPad bag is back out for the winter, working as well as it ever has.