Oliver and I spent four nights at Casa Camper Berlin last week in the midst of our 8-day trip through northern Germany. It was the single greatest hotel experience of my life, the kind of experience that pushes me to encourage absolutely everyone I know – like all of you in the readership – to drop everything and book a room right now. Here's why.
Design
Elegant simplicity (like the Camper shoe brand that spawned it).
I've stayed in some ostentatious hotels – glasses of champagne on arrival, lobby filled with fountains, telephones in the bathrooms and a pants press in the bedroom.
Casa Camper is not that.
The exterior of the hotel is simple and witty.  The curtains, for example, are screened with the room numbers: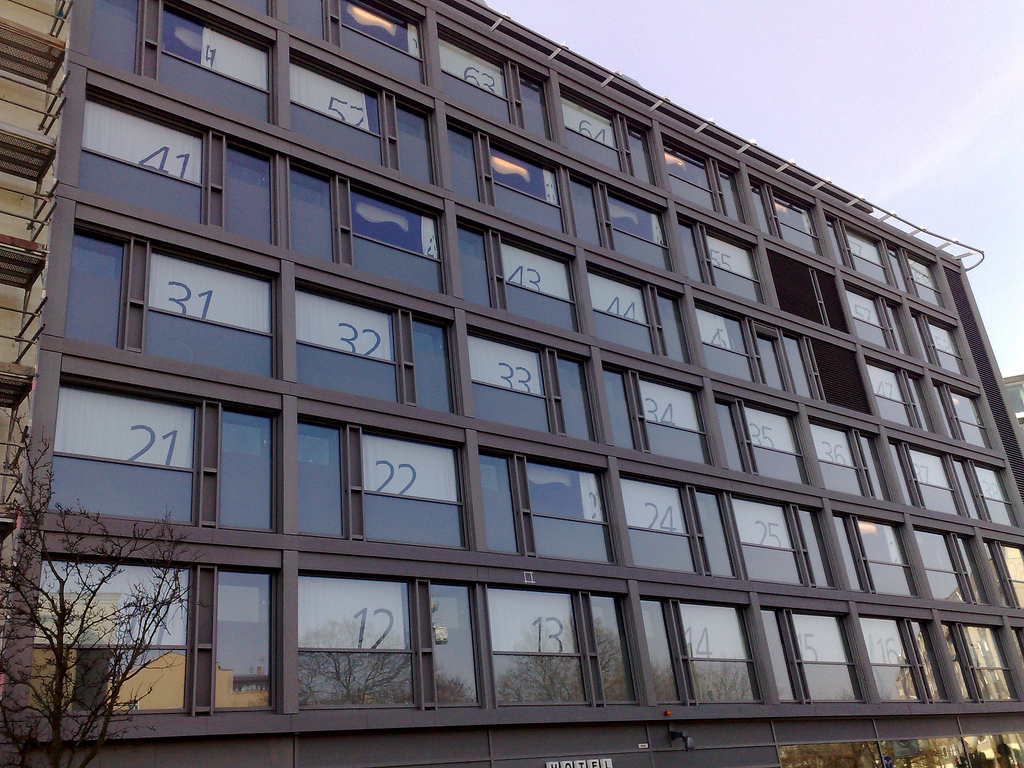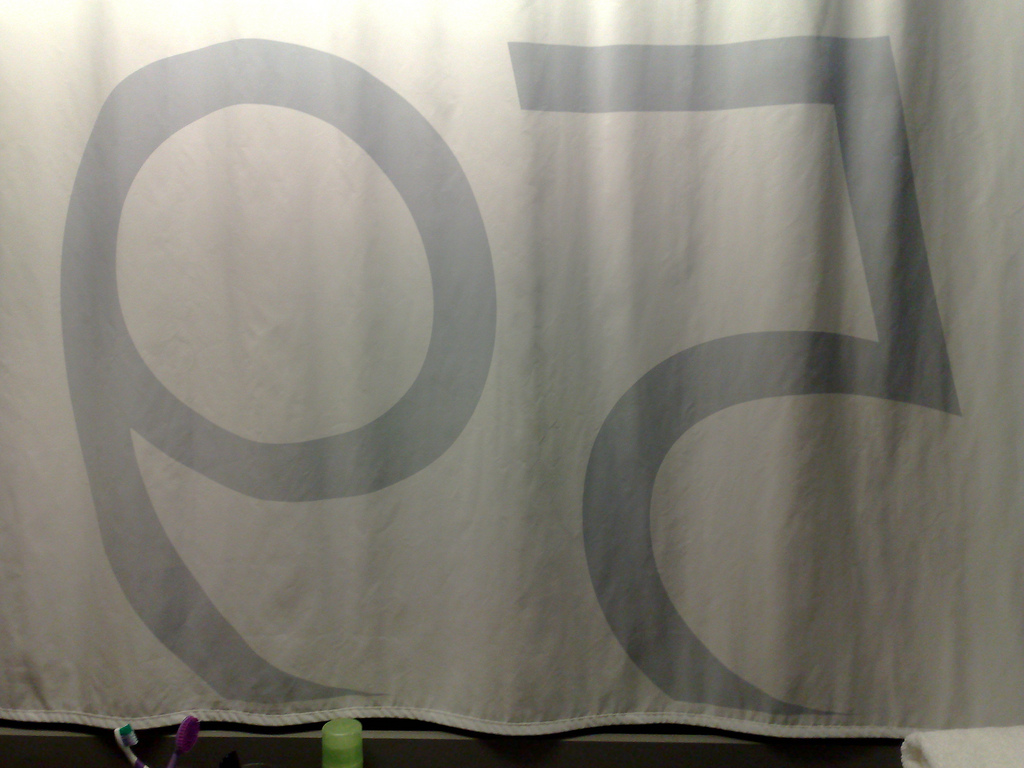 Inside there is tremendous attention to detail, from the paint colours to the single typeface that used consistently throughout the building: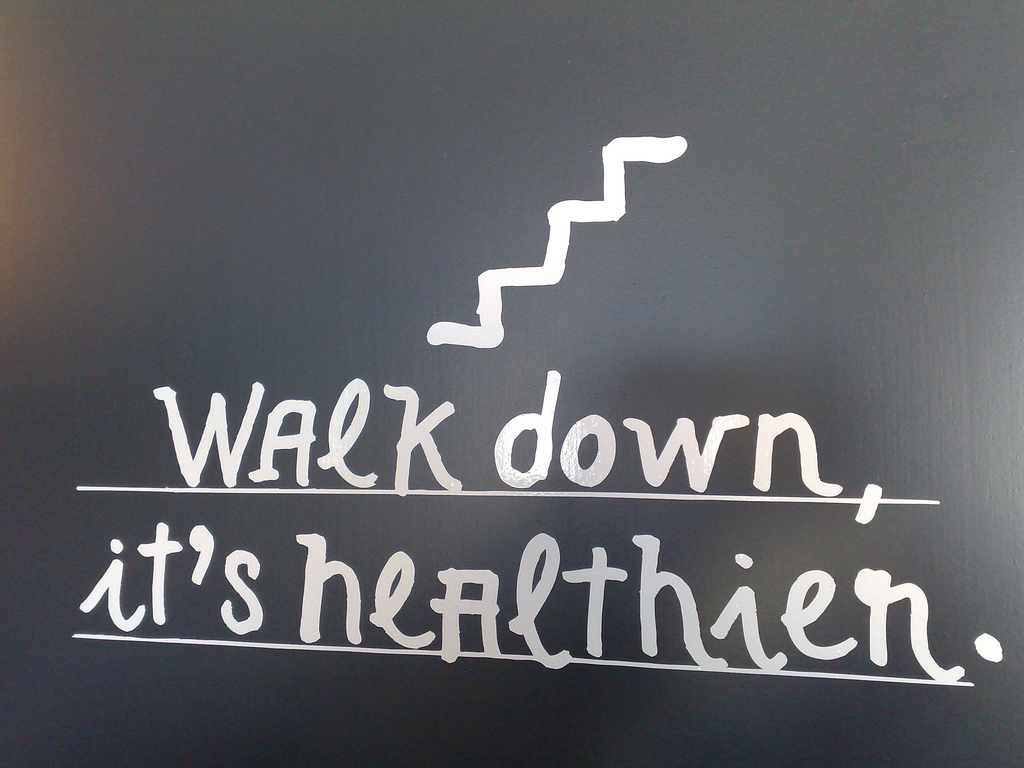 And the rooms themselves are miracles of function: everything is just where it should be.
I walked out of the shower and turned to hang my towel and in that spot there was a hook for the towel.
In the ample multi-purpose dressing / working / organizing space of the room there are obvious plugs for charging things that need to be charged. There are no dresser-drawers-you'll-never-use, but rather a well-designed set of open shelves.
There's a lamp with a long extension cord that you can move about the room as needs dictate.
The beds and the pillows are simply comfortable, without any brocade or needless frills.
There's a comfortable easy-chair and ottoman.
There are notepads in the places where you'd want to write notes.
The shower room is big enough to fit 6 people should you wish.
Alone each of these design choices is nice; together to work to make for a very comfortable, functional place to spend time.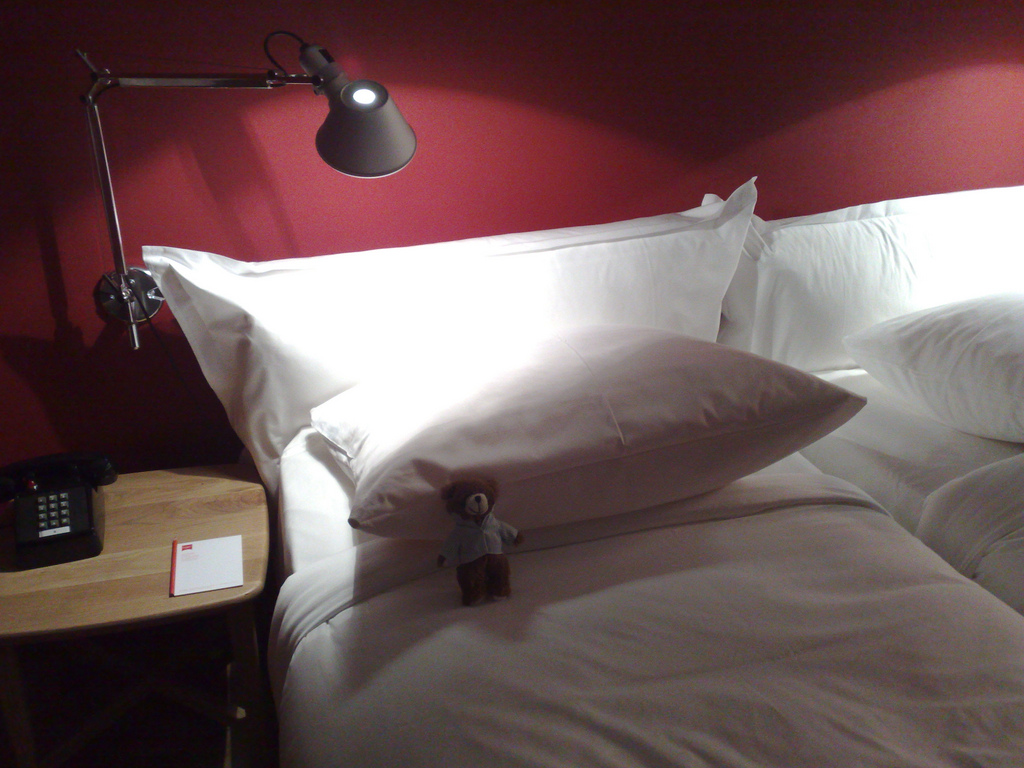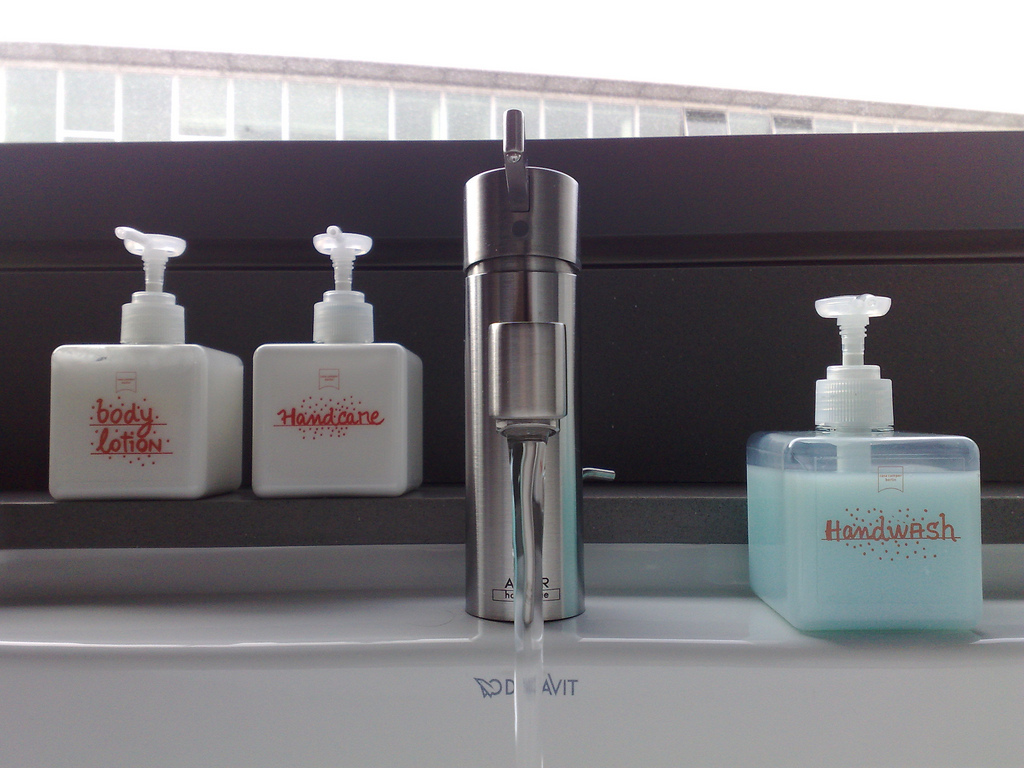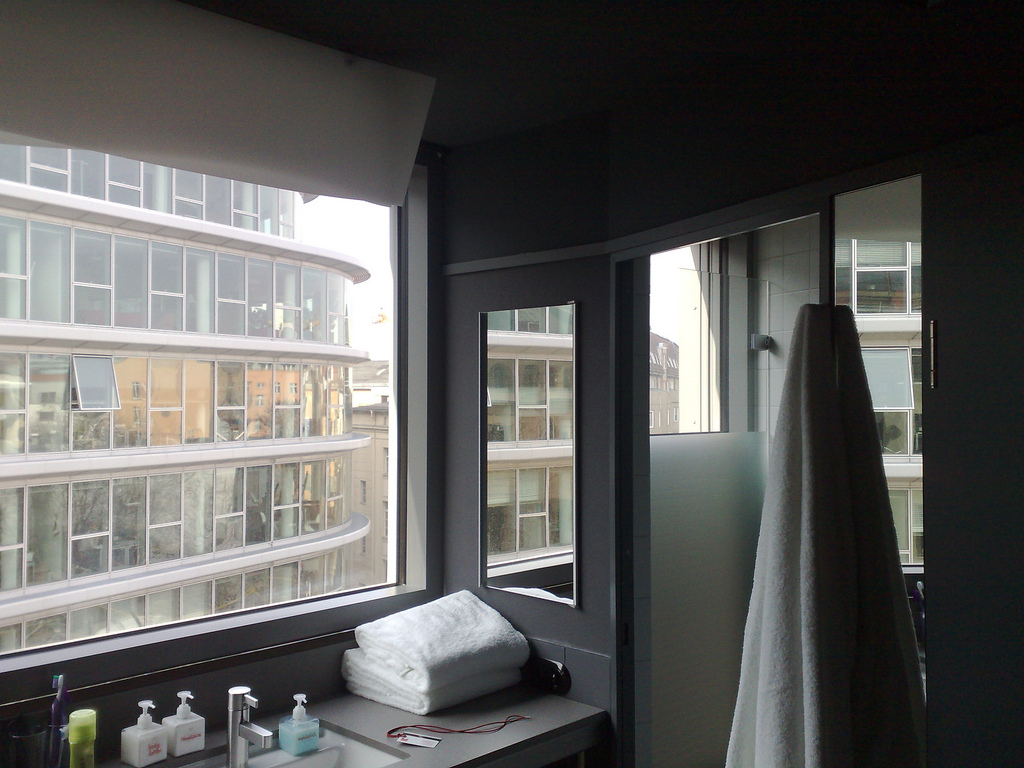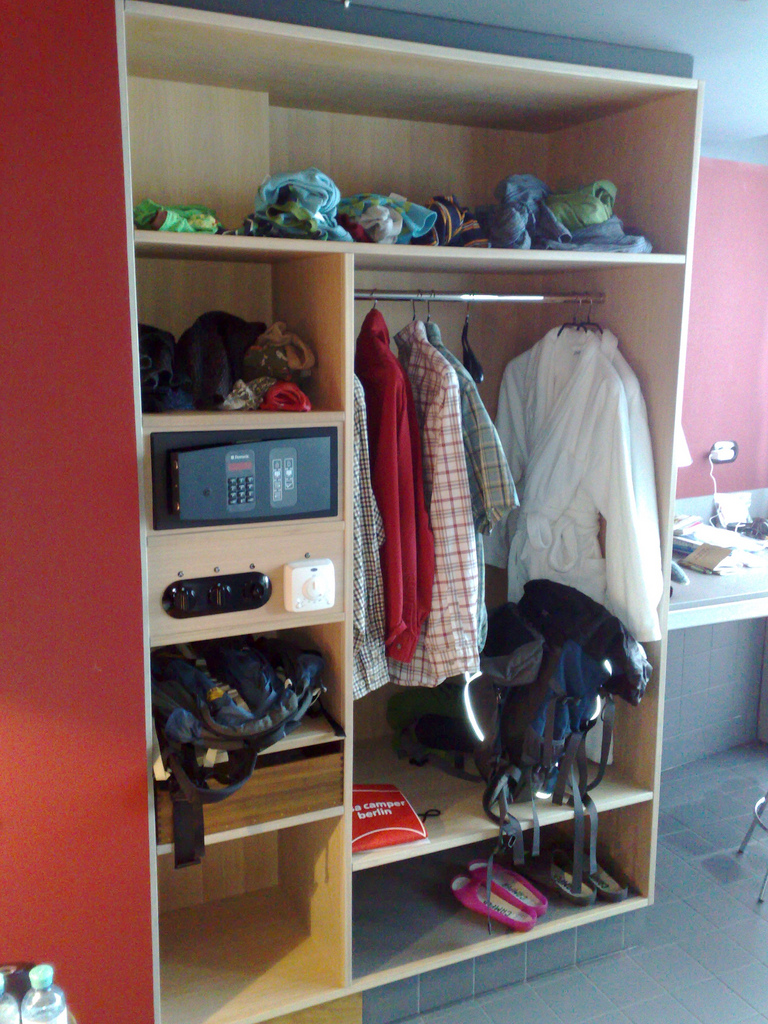 No Surcharges
Nothing is an "extra charge" at Casa Camper: wifi is included, parking is included, breakfast is included, 24-hour snacks and drinks are included, use of the computers and printer in the business centre is included. In other words, your room rate is your room rate. Period.
It's remarkable how much stress this simple feature relieves from a hotel stay.
Tentempié
The signature expression of "no surcharges," and the best expression of the Casa Camper attitude, is Tentempié, the lounge cum breakfast room cum honour bar that takes up the entire 7th floor of the hotel.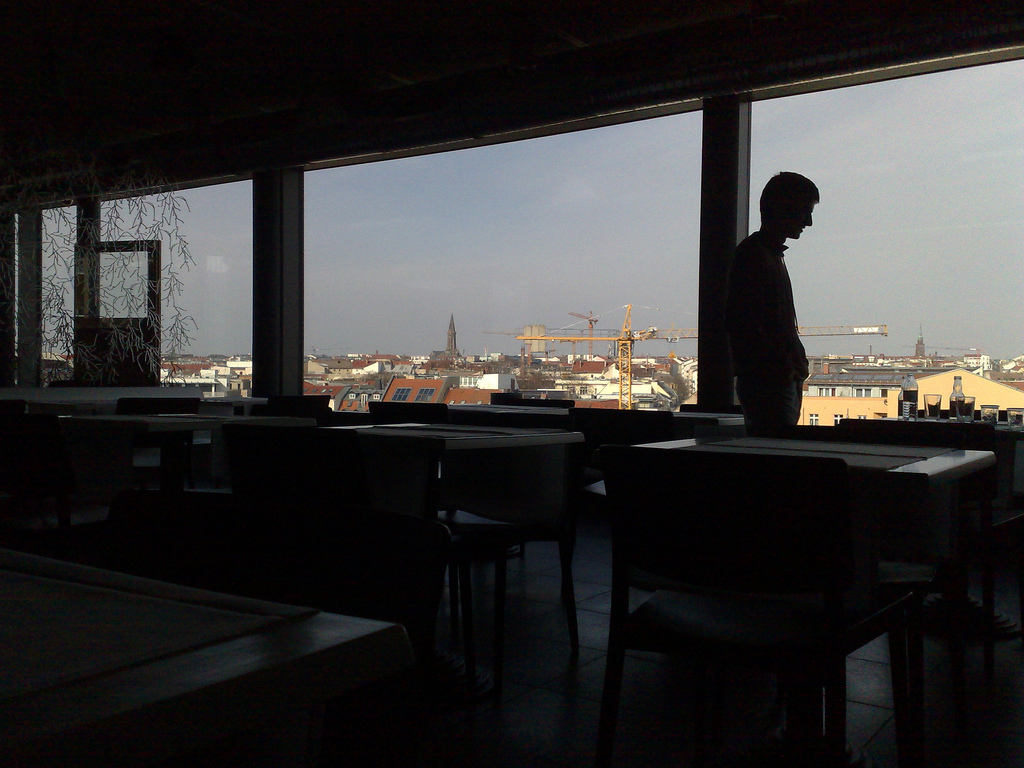 When we first arrived at Casa Camper, tired after a day of travel and tramping around Berlin, we checked into our room and then took the elevator up to the 7th floor. Stepping off the elevator we were warmly greeted by Lukas, who showed us around and then asked us what he could get us; he suggested hot chocolate for Oliver, and a coffee for me, and a few minutes later returned to our table with a perfect cappuccino along with a flagon of steaming-hot milk and a glass lined with dark chocolate to pour it into. Suffice to say, the edge was quickly honed off the day.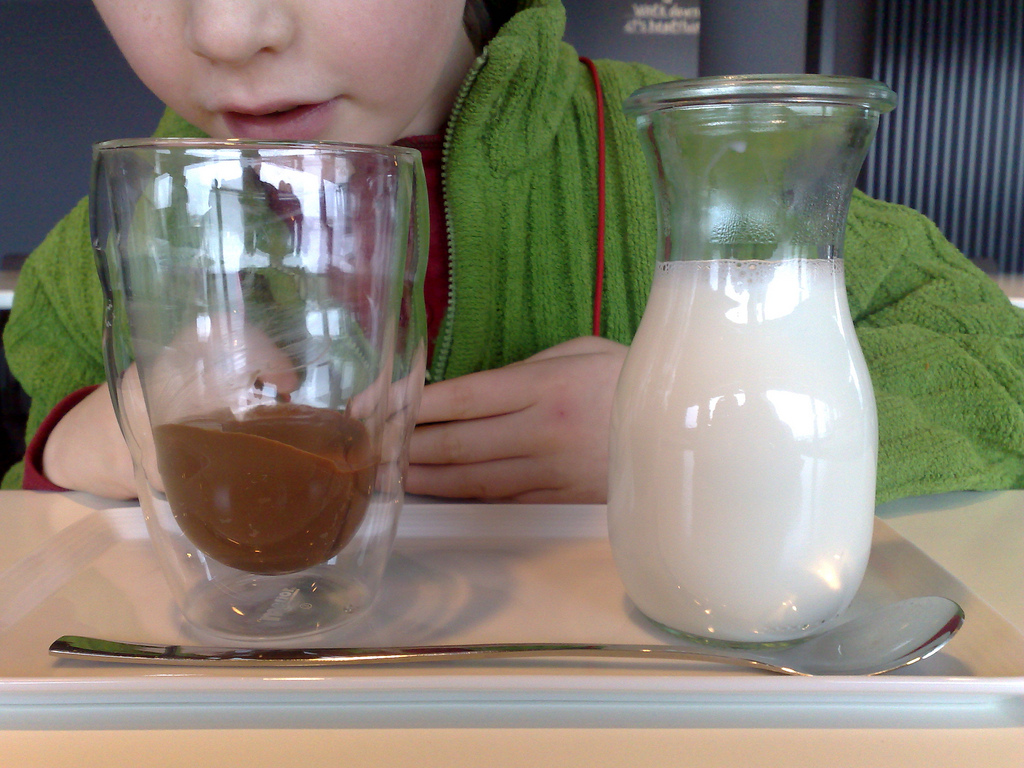 Later that night we returned to Tentempié for a snack before bed and Lukas' nighttime replacement was similarly helpful, offering up a bowl of potato soup when she sensed we might be hungry.
The next morning we went up for breakfast – their liberal 7:00 a.m. to 11:00 a.m. breakfast hours very helpful for late risers like us – and not only sampled from the ample buffet (croissants, fresh fruit, yogurt, cereal, cheese, juice), but also said yes to the offer of fresh-cooked pancakes (with Nutella for Oliver and maple syrup for me):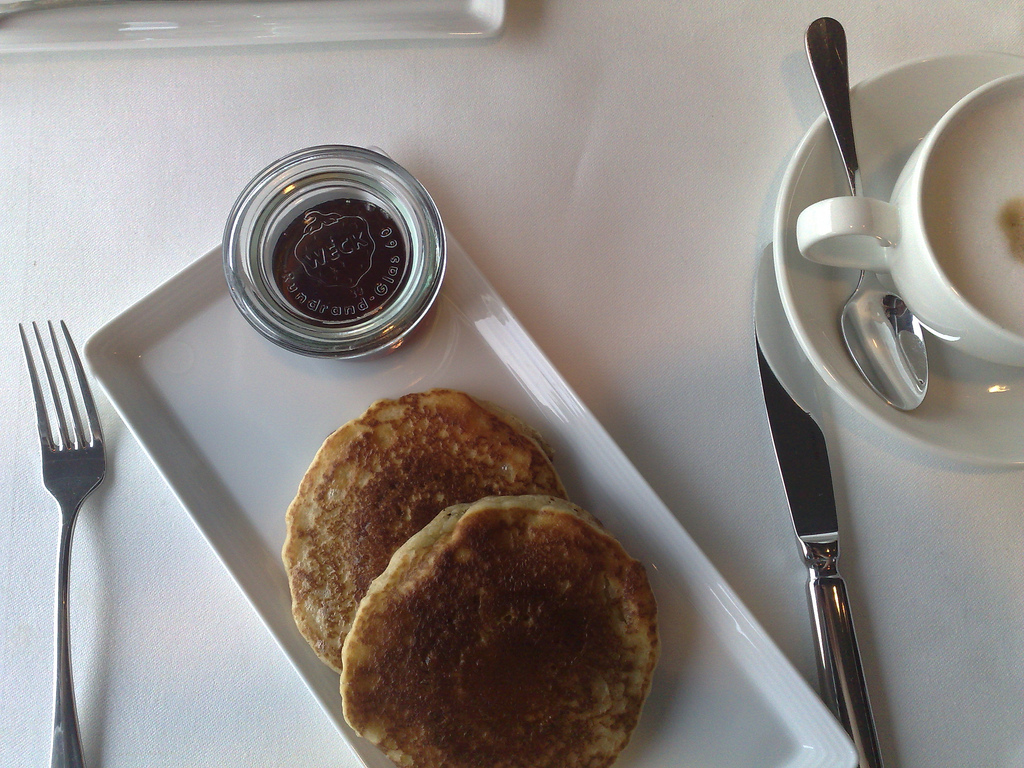 We made good use of Tentempié over the four days of our visit, popping in for a quick lunch of sandwiches when we were in the neighbourhood, having a cup of tea and slice of cake before bed, and learning about places to see and things to do from Lukas and his peers.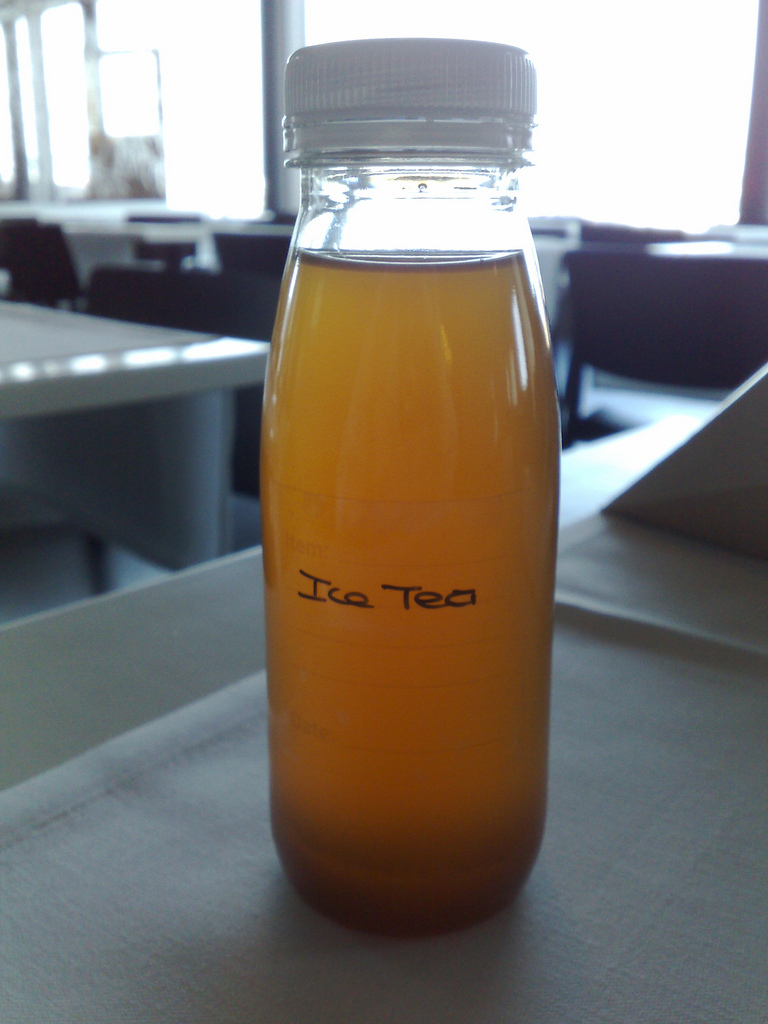 People
From those hosting at Tentempié to the front-desk staff to the housekeepers who ensured that Oliver's teddy bear was always "just so" on the pillow, the staff of Casa Camper were unreservedly excellent.
On our last night in a chat with Lukas he spoke of the challenge of melding the laid-back service concept of Spain, where Camper calls home, with the more formal service approach of Germany; from our experience they've managed to pull it off in a way that draws the best traits of each.
Location
Casa Camper's location at Weinmeisterstraße 1 puts it right in the heart of the Mitte district of Berlin. There's a U-bahn (subway) stop right in front of the hotel from which you can get anywhere in Berlin, and within walking distance there are innumerable restaurants, shops, parks, cinemas and things to see. It was the ideal base for a Berlin visit.
Room Rate
We paid €154 a night for a twin room at Casa Camper. This is by no means the cheapest hotel, or even the cheapest "design hotel" in Berlin – we could have stayed around the corner at Motel One for about half that, and in the easyHotel up the street for a third of that.
But "cheapest" was not my goal in selecting Casa Camper, and the design, people and services at Casa Camper made it worth every euro we spent, and transformed the hotel part of our stay in Berlin from "place we crash between tourist visits" to "the centre of our Berlin vacation."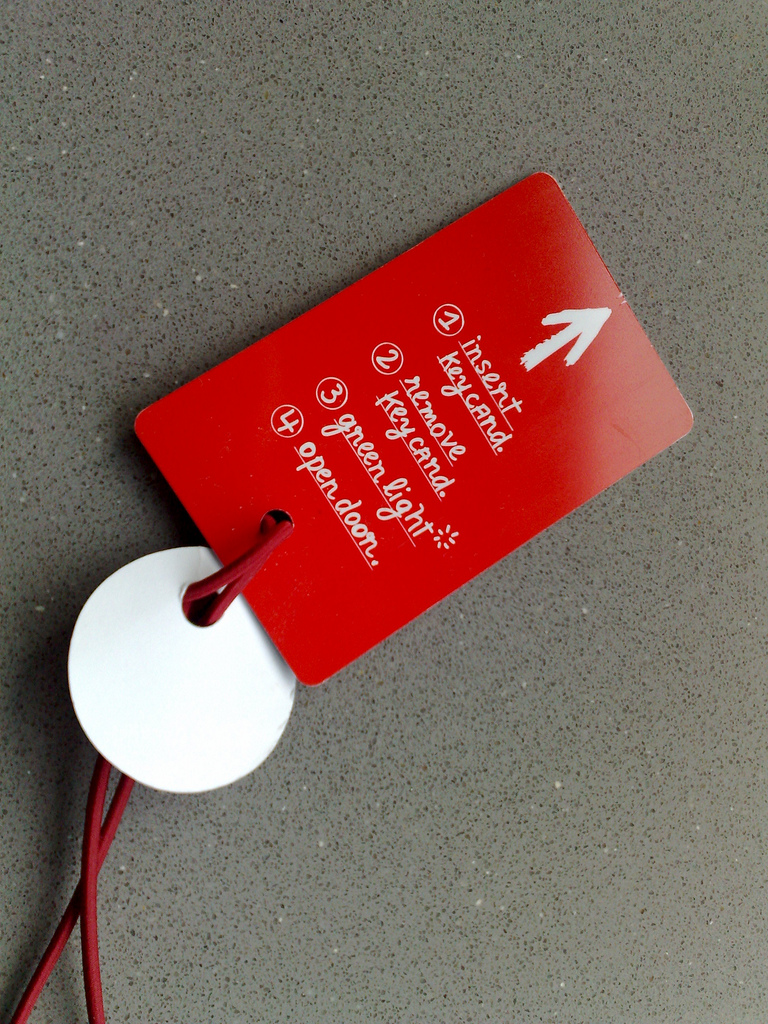 In the end…
Yes, I'm gushing and over-superlativing. But we really, really enjoyed our stay at Casa Camper and it's not an exaggeration to say that it will make staying at any other hotel – hotels without 24hr croissant access, without the friendly hellos upon returning for the night, without the towel hook where it should be – all the more difficult.
If you're planning a stay in Berlin, I highly recommend that you call Casa Camper home.