CBC Prince Edward Island is running a story today, Slowdown in P.E.I.'s IT sector growth concerns former head of industry association, that is illustrated with a photo of a person holding an older iPhone standing on a subway that looks an awful lot like it's in Toronto: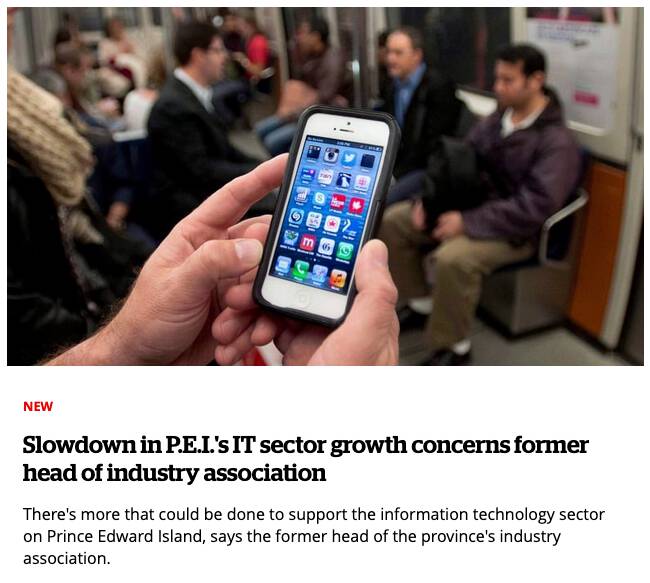 The photo choice struck me as odd, and I suspected that this was another example of the use of generic stock photography.
Sure enough, this photo is very popular, both with the CBC and with members of the Canadian Press (the source of the photo) like The Globe and Mail: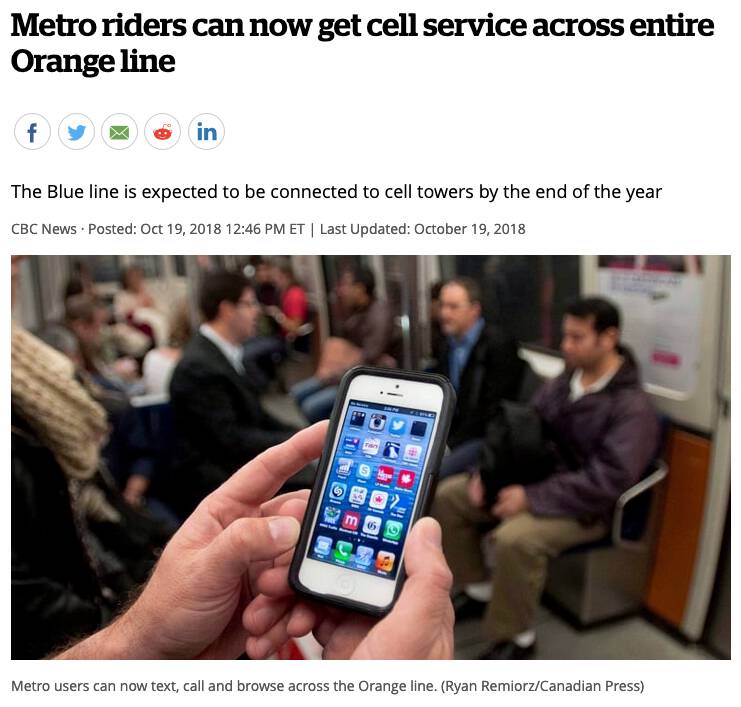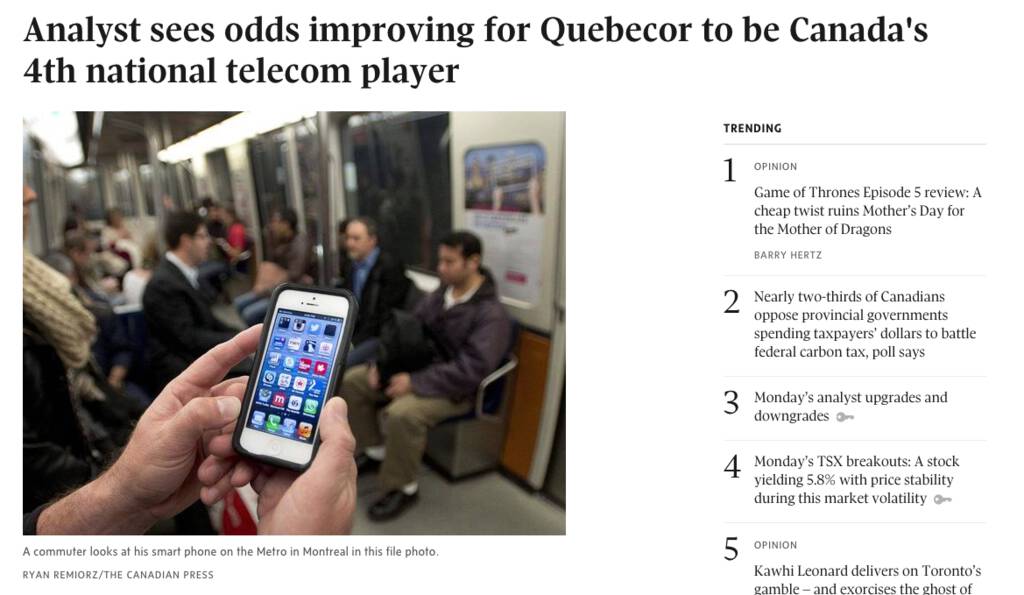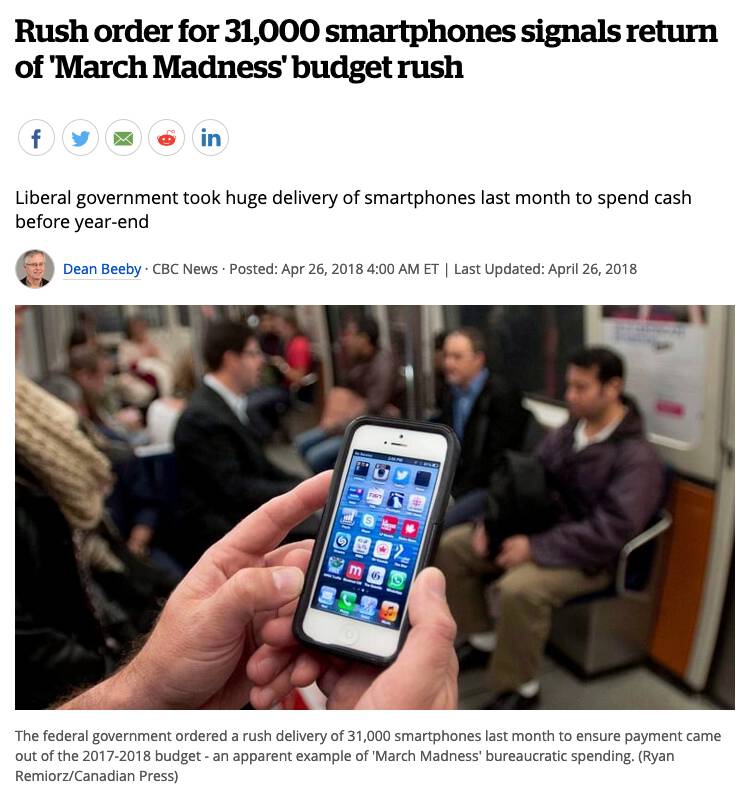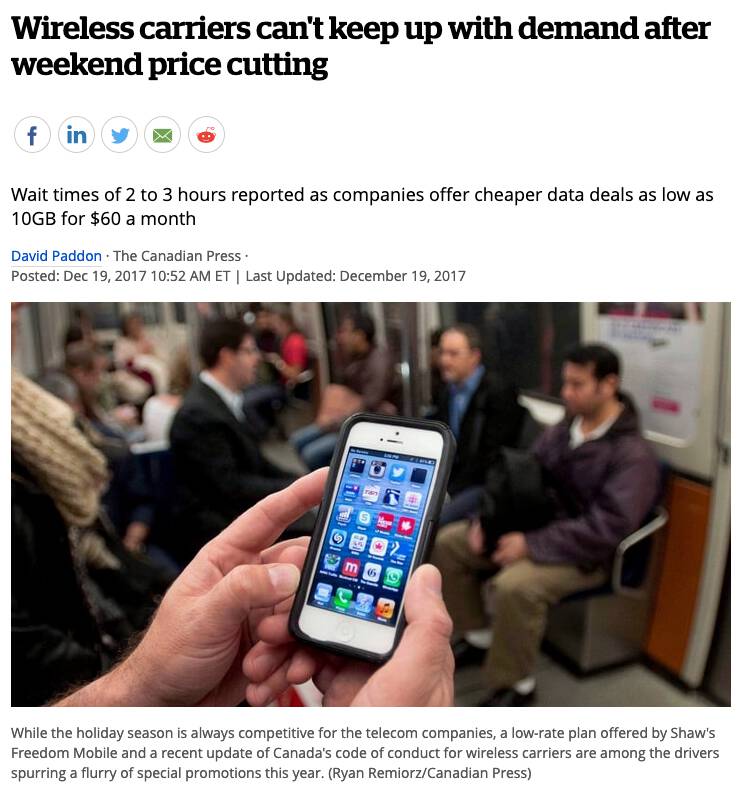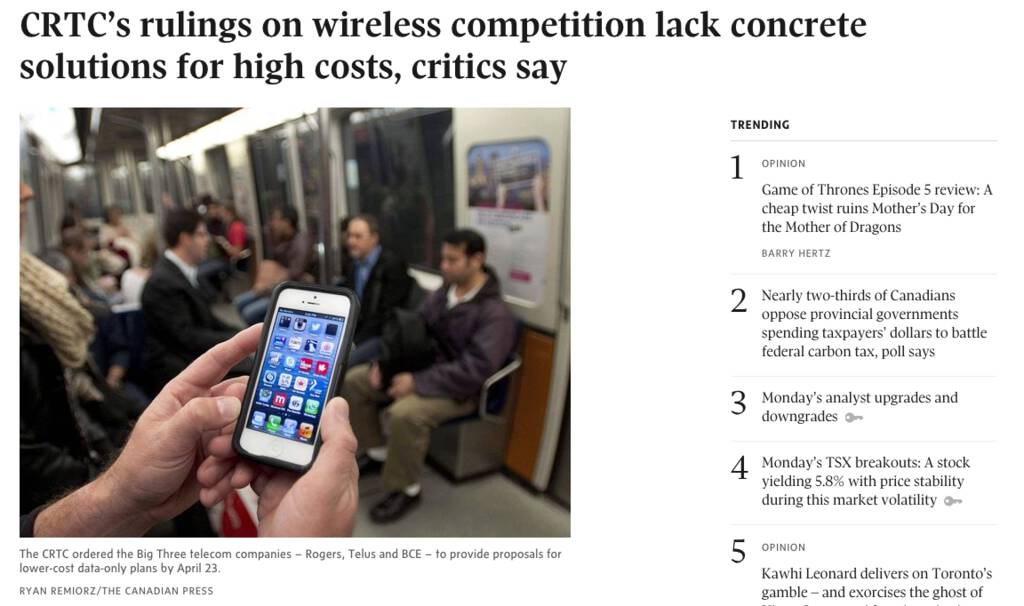 While it's convenient to attribute this lazy use of generic stock photos to journalists who search stock photo libraries for "technology," the real culprit here is content management systems that require a photo, regardless of its journalistic value.
And the culprit behind that requirement is the way that search engines display stories with photos more prominently: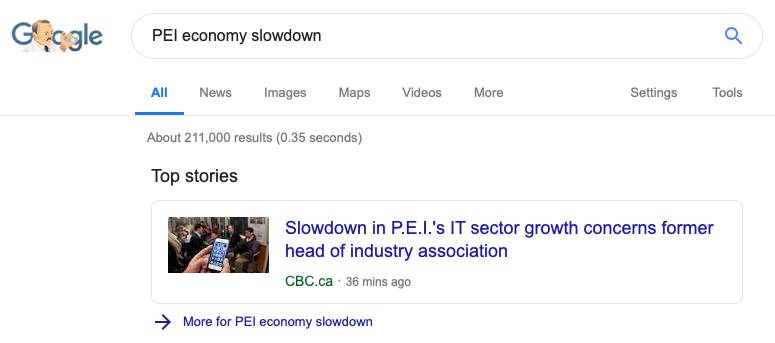 The underlying culprit is that success in journalism is increasingly measured in clicks, not craft.